Chris Tomlin and UNITED announce joint 2022 tour
Abraham Cuch, 2 years ago
0
3 min

read
873
The Christian singer Chris Tomlin and the worship band UNITED are joining forces and are embarking on a 2022 tour together called the Tomlin UNITED Tour.
The line of concerts will start in Greensboro, North Carolina on February 9th, 2022 and ends in Duluth, Georgia on April 13th, 2022.
Tickets go on sale on October 22nd, 2021 on Chris Tomlin and UNITED's new website.
"I cannot think of a more critical moment in time for us to come back together and worship… Unified and as one voice/ For me, what is so important to remember is that music is God's idea. Is that not beautiful? God gave us not only a way to worship Him but also to connect and communicate with Him through music. Worship is different from any other concert. It is your soul connecting to God. It is eternal and an opportunity to join in everlasting praise," Chris Tomlin told the Christian Post.
"These nights are going to be powerful"
Both Chris Tomlin and UNITED are happy to get back on the road.
"We really believe this tour is going to be an experience unlike any other. We have wanted to do this for a long time, and we have a real sense of trust in the fact that this is the right time. We want these nights to be about hope, the living hope, and for people to leave with a little more of it than they came in with. Music has the power to touch people in this way, and I am excited for that," UNITED's Jonathon Douglas explained.
With the easing of COVID-19 restrictions, Chris Tomlin and UNITED's tour finally seem to be able to be carried out in 2022.
"UNITED and I have toured around the country and around the world with our own teams, but to finally be able to come together after what has been a really challenging season of isolation with the pandemic, I know these nights are going to be powerful," Chris Tomlin said and continued:
"When we gather together, we remember the bigger story that we are part of. We remember that we are part of God's Kingdom. And when we gather together, we encounter the presence of God and that changes our lives."
Bringing back unity and faith
Chris Tomlin and UNITED hope that their upcoming tour will bring encouragement and unity to the church. Furthermore, they hope to bring faith back into people's conversations.
"We want people to leave with the understanding that there is a greater hope in this world. This is a critical moment in time for people to be reminded that there is a true and living hope, and that is obviously Jesus. That is what we proclaim with these nights," Jonathon Douglas told the Christian Post.
"Every night on the tour, we will sing and worship together in the presence of God. We know that music touches so many different streams of people, especially in the faith, and we hope that our live show has that impact," he added.
Related posts
You Might Also Be Interested In...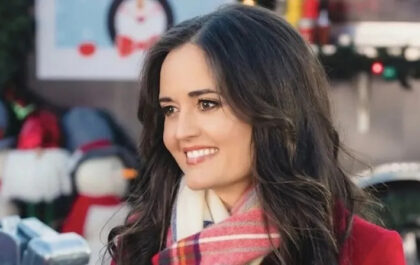 Danica McKellar: "We all get to have a personal relationship with God"
Actress and author Danica McKellar reveals that her newfound faith has reshaped her outlook on life. In Tennessee, her new home provided the church community she sought, prompting a revaluation of her ideas about Christianity. Rom-com enthusiasts acknowledge McKellar for her roles in "Great American…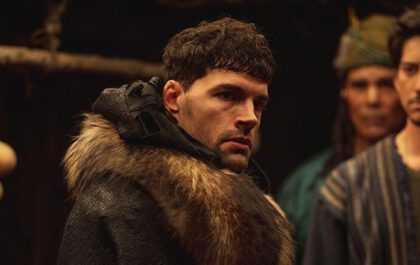 Joel Smallbone Shines in New Faith Musical, "Journey to Bethlehem"
A key performer in the recently unveiled faith-centered musical, "Journey to Bethlehem," openly conveys enthusiasm and interest in the production. He aims to deliver the gospel narrative to a new generation innovatively and distinctively. In the PG-rated film Joel Smallbone from "For King & Country" takes on the role of King…