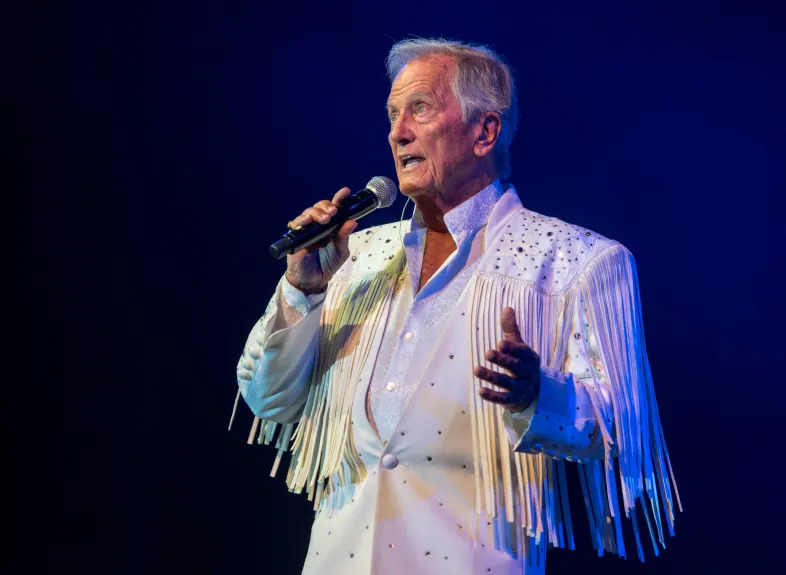 Recently, "The Walk" podcast showcased a captivating conversation with the iconic Pat Boone.
In conversation with host Joshua Swanson, they explored Pat Boone's multifaceted career as a singer, actor, and preacher.
During the interview, Boone recounted anecdotes from his early days as a performer and his journey to stardom.
Furthermore, the actor detailed his interactions with fellow celebrities, including Marilyn Monroe and Dean Martin. He also delved into the influence of his faith on his life and career.
One of the intriguing tales that Boone shared is his transformation from a rhythm and blues singer to a "rock and roll" artist.
Despite his initial genre, Boone's distinct style and upbeat renditions led to his recognition in the rock and roll genre.
He described his approach, often covering R&B songs and infusing them with a lively and energetic vibe.
His fresh sound resonated with a broader audience, propelling Boone to global stardom as one of the most renowned singers.
Boone also delved into the influence of his faith on both his life and his professional journey.
"God took me on a journey that I never would have dreamed of!" shared the singer. 
He expressed his belief in God's gift of music and how he uses it to honor God and inspire others.
He also emphasized the significance of leading a life of integrity and compassion.
In summary, the dialogue between Boone and Swanson provided valuable insights and inspiration into the life of an accomplished entertainer.
A Legacy of Music, Art, and Faith
Born on June 1, 1934, in Jacksonville, Florida, is a musical legend whose career has spanned several decades.
He gained prominence in the 1950s with his smooth and wholesome musical style resonating deeply with audiences.
Boone's impact on the music scene is undeniable, with over 50 million records sold globally and numerous consecutive Top 10 and No. 1 hits.
His enduring influence is celebrated with a triple star on the Hollywood Walk of Fame, acknowledging his achievements in recording, motion pictures, and television.
Beyond his impressive music career, Pat Boone is a versatile entertainer. He successfully transitioned into acting, starring in Hollywood hits like "April Love" and "State Fair."
His recent accolades include the Grace Award for Most Uplifting Performance in Movies at the esteemed Movieguide Awards.
Boone's contributions to entertainment encompass singing, acting, songwriting, and authorship, making him a multifaceted artist.
In addition to his remarkable pop and gospel music achievements, Pat Boone has displayed a deep appreciation for country music.
His latest project, "COUNTRY JUBILEE," released in September 2023, showcases his Nashville roots and pays tribute to the country genre.
This heartfelt album features 25 tracks, including five Top 100 Country recordings. Notably, Boone's duet with Crystal Gayle, titled "You and I," is a captivating addition to the album.
Furthermore, the energetic anthem "GRITS" showcases Boone's versatile talent. It features collaborations with country music luminaries like Ray Stevens, The Gatlin Brothers, Lorrie Morgan, Deborah Allen, and Dean Miller.
Pat Boone's foray into country music further highlights his ability to adapt and excel in diverse musical genres.
Related posts
You Might Also Be Interested In...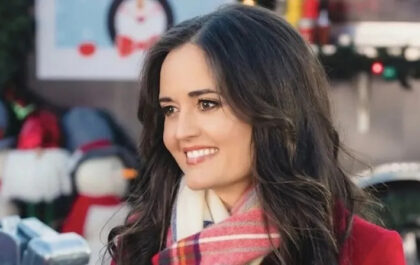 Danica McKellar: "We all get to have a personal relationship with God"
Actress and author Danica McKellar reveals that her newfound faith has reshaped her outlook on life. In Tennessee, her new home provided the church community she sought, prompting a revaluation of her ideas about Christianity. Rom-com enthusiasts acknowledge McKellar for her roles in "Great American…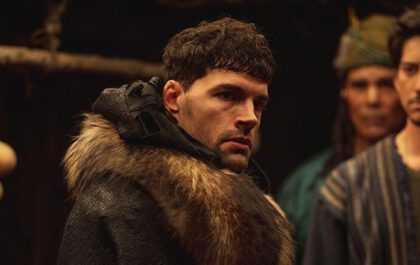 Joel Smallbone Shines in New Faith Musical, "Journey to Bethlehem"
A key performer in the recently unveiled faith-centered musical, "Journey to Bethlehem," openly conveys enthusiasm and interest in the production. He aims to deliver the gospel narrative to a new generation innovatively and distinctively. In the PG-rated film Joel Smallbone from "For King & Country" takes on the role of King…