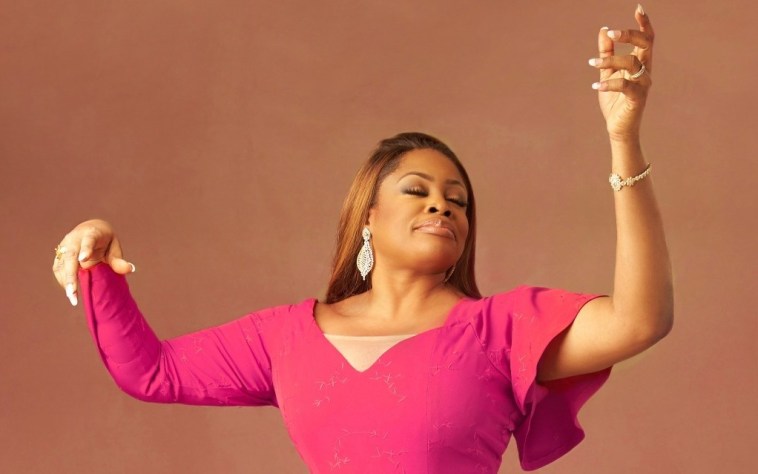 3 gospel songs to lift your spirits during pandemic
Abraham Cuch, 2 years ago
0
3 min

read
2890
Reading the news about the COVID-19 pandemic, living under restrictions and being in quarantine can seriously affect your mood.
Luckily, we have got you covered. Below, we have gathered three songs that will definitely get you in a better mood.
Sinach – Peace in the Storm
A little more than a month ago, the Nigerian gospel singer Sinach released "Peace in the Storm," which seeks to comfort people during the COVID-19 pandemic.
In June, Sinach told CNN Africa that she has a new worship album coming up. Since then, no additional news about it has been disclosed, but it is expected to have "Peace in the Storm" on its tracklist.
Like many other projects this year, the making of the upcoming album has been affected by the ongoing coronavirus pandemic.
"Over the past few months, we have all witnessed a shaking like we have never seen before. While many are talking about economic impact at corporate level, not many are paying attention to individuals whose hearts, mind, family and finances have been greatly affected by these events. These lyrics are not only inspiring, they are also full of faith declarations. I pray that as you sing along from different parts of the world, it will help you to focus on what is important and will cause a change and turn," she wrote on Twitter when she released "Always Win."
The Edwin Hawkin Singers – Oh Happy Day
This is without a doubt one of the most well-known gospel songs of all time. Whether you are into gospel music or not, you will most likely have heard this hit by The Edwin Hawkins Singers.
The song was released in 1968 and is a gospel music arrangement of a Philip Doddridge hymn from the 18th century.
Even though the mainstream charts usually only feature pop and rock music, "Oh Happy Day" made its way to number 4 on the US Singles Chart and climbed to number two in Canada, the United Kingdom and Ireland. The classic topped the charts in the Netherlands, Germany and France.
"Oh Happy Day" went on to win a Grammy Award for Best Soul Gospel Performance in 1970.
The song is also featured in a number of movies, including "Big Momma's House," "License to Wed" and "Sister Act 2."
Tasha Cobbs Leonard – For Your Glory
Tasha Cobbs Leonard has quickly become one of the most popular gospel artists in the industry, landing on a third place on Billboard's Top Gospel Artists of 2019 chart.
She debuted in 2013 with the album "Grace," which features "For Your Glory." The album topped the Billboard Gospel Albums chart and had sold nearly 200,000 copies in the United States by 2016.
"For Your Glory" also made its independent impact and reached number one on the Hot Gospel Songs Chart.
A year after its release, Tasha Cobbs Leonard won a Grammy Award for Best Gospel/Contemporary Christian Music Performance. She was also awarded Gospel Artist of the Year in 2015 at the GMA Dove Awards.
Related posts
You Might Also Be Interested In...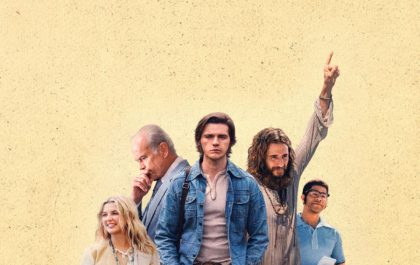 The most successful film from Lionsgate since 2019: Jesus Revolution passes $40 million in revenue
Thanks to another solid showing, "Jesus Revolution" passed $40 million at the box office last week and is now the highest-grossing movie from Lionsgate since 2019. On Monday, March 13th, the film grossed $615,000, which is an impressive number for a weeknight. It represented a…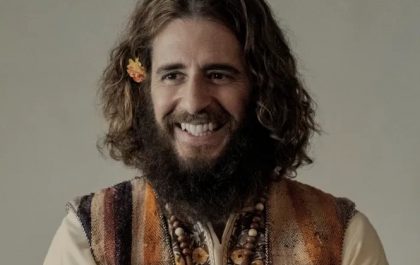 Jonathan Roumie: "Culture is reactivating to welcome God back"
Jonathan Roumie, who plays Jesus on the hit television series "The Chosen," wears flower power patterns in the new film, "Jesus Revolution," starring Kelsey Grammer. This film chronicles the Jesus Movement that swept Southern California in the early 1970s. The movie tells the story of…