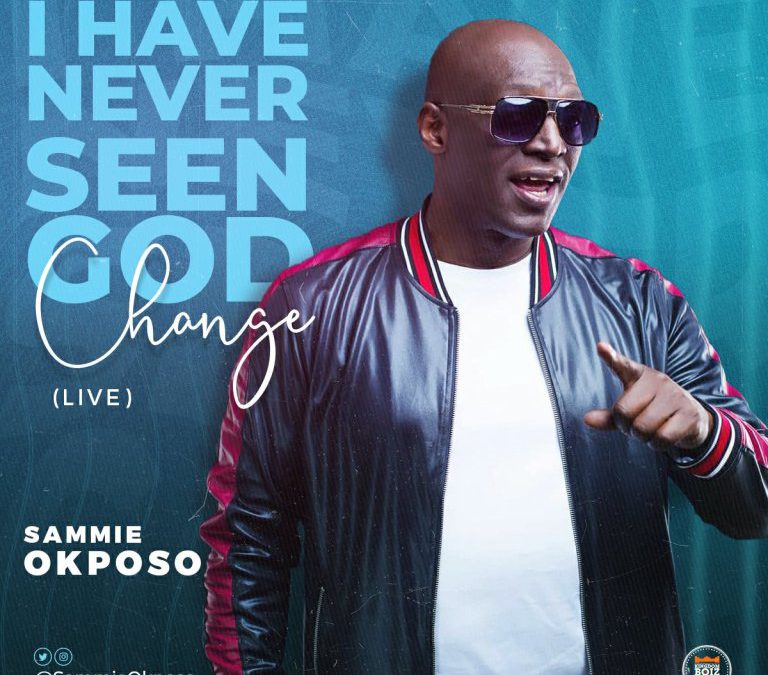 Gospel Legend Sammie Okposo Releases New Tracks
Abraham Cuch, 4 years ago
0
3 min

read
1268
Sammie Okposo is an exceptional music producer, Psalmist, CEO of Zamar Entertainment. Today, he is credited for producing hits for some of the biggest names in Nigerian music. This multi-talented award-winning musician has collaborated with many of the finest up and coming Gospel artists revolutionizing the Nigerian Gospel scene.
The gospel legend was almost at the end of his latest European tour which saw him perform in Italy, Switzerland, Belgium, and Paris. This saw him perform in December and January. It was during this tour he announced the date of the release of his new single would be January 31st.
Amazing track
With its big sound the track, "I Have Never Seen God Change" is set to get you singing and dancing in His name. It is a testament to amazing sounds this multiple award-winning international Gospel music general has mastered. His seismic influence on the evolution of Gospel music can be heard in many of the rising stars of the day. He leads the praise of our Lord with authoritative majesty and rapturous joy.
"I Have Never Seen God Change" will be a much-loved track for the legions of Sammy's large fan base. New fans will enjoy this song as it has a festive and fast rhythm. Its up-tempo beat is something that this present generation can vibe to.
The single is cresting the wave of the dance track "Sing Halleluyah." This track had a very popular dance that was enjoyed by many Gospel music fans.
Collaborating with up and coming stars
Jephthah Bowoto or 'Akpororo' started his career as a Gospel singer before taking the comedy scene by storm. Multiple award-winning Gospel music superstar Sammie Okposo has teamed up with world-class comedian 'Akpororo'.  They have produced this mind-blowing praise single titled "Skaataa Dance." In this track, we have an energetic adrenalin-pumping call to praise. The tempo is Urban Afrocentric.
Both artists have had hits that have included a mixture of "AfroPop, gyration music and conventional praise and Worship." It is a hit song that all generations will grove to. The current wave of Gospel music fans will download this track.
Sammie Okposo featured the comedian and singer on the radical praise single and the celebrity duo decided to release this song with its unique sound in honor of Akpororo's birthday on the 14th of February.
#SkaataaDanceChallenge
With the release of "Skaataa Dance," the pair have announced there is a Skaataa dance challenge. The instructions are, "you are free to make a video of the dance exercise either as a single, duo or group and the video must be at least 30 seconds or not more than 60 seconds. Tag Sammie Okposo and Akpororo on Instagram and maybe you will be featured in the promo video. This song will have everyone up and dancing in praise of our Lord.
We here at Good Gospel Playlist are looking forward to hearing further tracks from both these artists. The Gospel Music scene has never been so vibrant.
Related posts
You Might Also Be Interested In...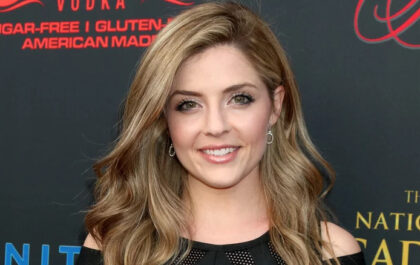 Actress Jen Lilley Explains That You Are Never Beyond Redemption
Jen Lilley bids farewell to "Days of Our Lives" after a ten-year tenure on the series. Reflecting on her role, she expressed how portraying the character imparted profound lessons on empathy and grace. Renowned for Hallmark and family movies, she also portrayed Theresa Donovan for…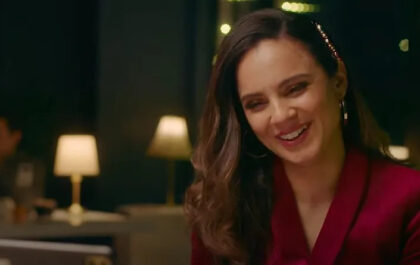 "Divine Influencer" is About Embracing Christian Values in This Current Era
Two faith-based entertainment figures collaborate in a new film "Divine Influencer." The film infuses a biblical angle into the modern concept of an "influencer." Lara Silva, acclaimed for "The Chosen," portrays Olivia, a self-absorbed influencer, in the faith-based movie "Divine Influencer." Premiered on Pure Flix,…