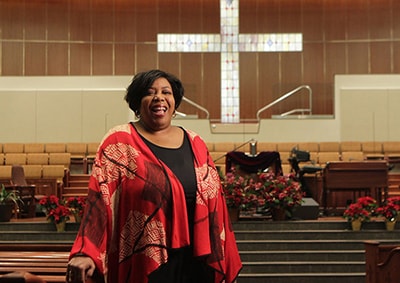 Every year since 1979, the month of June has been recognized internationally, though mostly in the western world, as "Black Music Month". The month of celebratory recognition and historical enrichment was first established by the 39th United States President Jimmy Carter. It is still widely supported today as President Barak Obama described in his 2016 proclamation, the richness of culture that African-American artists and music have helped America "to dance, to express our faith through song, to march against injustice, and to defend our country's enduring promise of freedom and opportunity for all."
After a terrible stroke, Rev. Dr. Stefanie R. Minatee, founder and artistic director of Grammy Award-winning gospel choir 'Jubilation', took a break from the choir without knowing when or if she could ever return. Well, God has bigger plans than any stroke or life-threatening incident. As there could not be a more opportune time for the Jubilation Gospel Choir to reunite with their founder, Minatee is back and ready for more of God.
In an interview with Billboard, Minatee shares how grateful she is to be alive and to still be able to spread God's goodness in her life:
"God kept me here for a purpose. I'm grateful for the opportunity to be alive and still minister. Most stroke victims can't talk or move, but he spared me. And I want to share with the world what he's done."
In honor of this great reunion, the famous gospel choir held a prestigious gala event at their home theater, the New Jersey Performing Arts Center, on June 22nd, 2019. Not only was this event held to celebrate 20 years of incredible gospel music, but it was also the very first-time Minatee performed in that theater since before her stroke.
While Jubilation was always known throughout the gospel music scene, it was not until their featured debut on Queen Latifah's 2009 compilation album called "Oh Happy Day: An All-Star Music Celebration" that the group was officially recognized for and awarded and Grammy. Following this, the group had the incredible opportunity to sing with Latifah in the 2010 Super Bowl. Latifah served as an honorary chair for the Jubilation reunion event, as her mother is a close friend to Minatee and member of the choir.
At the gala, Jubilation performed songs from over six albums and even sang a new song for honored guests called "It's All About You". This project captured the complete inspiration and witness of Minatee's most difficult times since the stroke and how the Lord's presence was always there for her. She states, "I'm talking on the single as I couldn't sing the way I wanted to, but it's a blessing."
Minatee anxiously prepared for this celebratory night and all the joy that it will bring people. As she was joined on stage by singers from all over the country, she was overwhelmed with the support from all and looks forward to a new inspiring season with her beloved, Jubilation.
Related posts
You Might Also Be Interested In...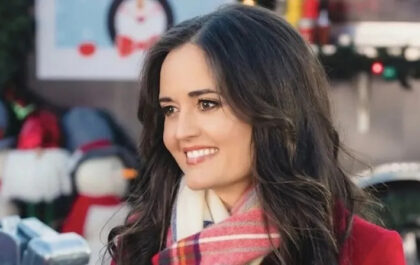 Danica McKellar: "We all get to have a personal relationship with God"
Actress and author Danica McKellar reveals that her newfound faith has reshaped her outlook on life. In Tennessee, her new home provided the church community she sought, prompting a revaluation of her ideas about Christianity. Rom-com enthusiasts acknowledge McKellar for her roles in "Great American…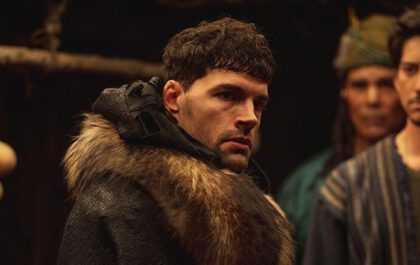 Joel Smallbone Shines in New Faith Musical, "Journey to Bethlehem"
A key performer in the recently unveiled faith-centered musical, "Journey to Bethlehem," openly conveys enthusiasm and interest in the production. He aims to deliver the gospel narrative to a new generation innovatively and distinctively. In the PG-rated film Joel Smallbone from "For King & Country" takes on the role of King…