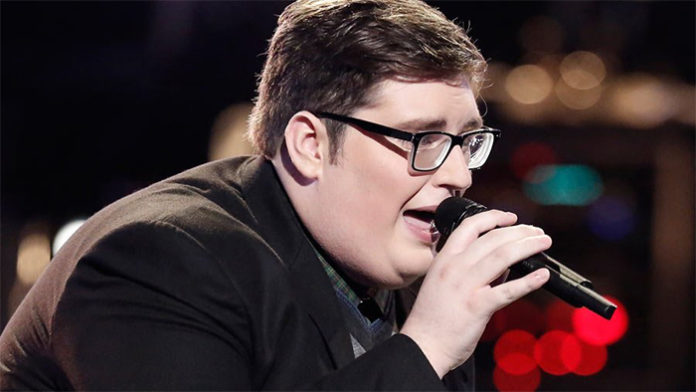 The Voice winner Jordan Smith releases first Christian single
Abraham Cuch, 2 years ago
0
3 min

read
1058
It has been a while since the world has heard from the season nine winner of the American version of The Voice, Jordan Smith, but now, the Christian singer is back.
He recently signed a new record deal with Sony Music's Provident Label Group and subsequently released the single "Great You Are."
"When we wrote this song… I knew it was special. But I did not take a moment and stop and think about how special it was for me as an artist and the journey that I have been on since The Voice," he told The Christian Post.
"The song itself just says, 'Everything I am, I lay it down here at your feet, and I am returning this to you,'" he continues.
You can listen to the song at the bottom of this article.
"Anxiety is at an all-time high"
"Great You Are" is Jordan Smith's first Christian single and it is meant to remind people of turning to God in difficult times like the COVID-19 pandemic.
"The last year, year-and-a-half, it has been so easy to be distracted by the waves, by the things that are going on, by the political climate. It is just easy to get sucked in and become so fearful and worried. Anxiety is at an all-time high. Even in my own life, I find myself feeling anxious and concerned about things that are happening. I am feeling a bit out of control because I do not have control over everything that is going on. I am kind of a control freak, so that is an issue for me," he tells The Christian Post and elaborates:
"But just in that time of feeling out of control and feeling anxious and feeling worried about all of this that is coming at us constantly, I think it is so important to slow down for a moment and say, 'Wait, I can experience heartbreak, I can experience failure, I can experience bad things. I can experience blessing and success and good things. Yet all of it fits into God's plan, and all of it is in His hands. It does not change who He is," Jordan Smith explains.
"God is always faithful"
Jordan Smith also stresses that God is constant in our lives.
"He is always faithful, He is constant, He is good, and He loves us unconditionally. It is important to stop and remind ourselves of just how good He is and how faithful He is in our lives. Whenever we lay down all of those heartbreaks, all of those trials, all of those, even blessings, down to Him, it is just refreshing. It brings new life to our spirit, and I hope that that is what the song can do for people," he says.
Jordan Smith rose to fame on the singing contest The Voice in 2015.
The concept of The Voice is that the artist's vocal performance weighs higher than how the contestant performs on stage – at least to begin with.
Jordan Smith first appeared on the show on September 21st, 2015 when he sang "Chandelier" by Sia. As always, all four judges sat with their backs toward the contestant on stage in order to focus on the voice.
If a judge likes what she or he hears, she or he turns around, and the singer then chooses which team it wants to join.
Jordan Smith chose to join the team of Maroon 5's lead singer, Adam Levine, and thereby got him as his coach throughout the competition. You can listen to Jordan Smith's "Great You Are" below.
Related posts
You Might Also Be Interested In...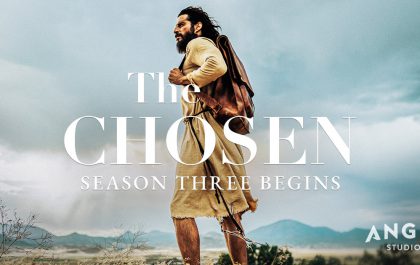 "The Chosen" opens at #3: "We are shocking the industry"
The Christian hit series "The Chosen" is off to another great start with its third season, which premiered in cinemas across the United States on November 18th. The premiere consisted of the first two episodes of the season. It grossed an estimated $8.2 million in…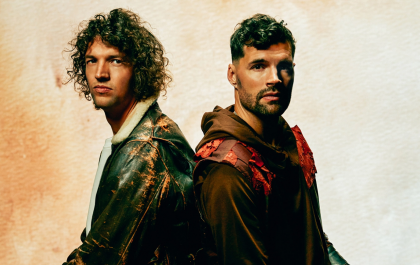 For King & Country kicks off the What Are We Waiting For? Tour Part II in 2023
For King and Country comes back: the Australian duo announced dates for the What Are We Waiting For? Tour Part II. The second leg will start in spring 2023 with the first performance in Honolulu, Hawaii. The tour will cover several cities in the USA…