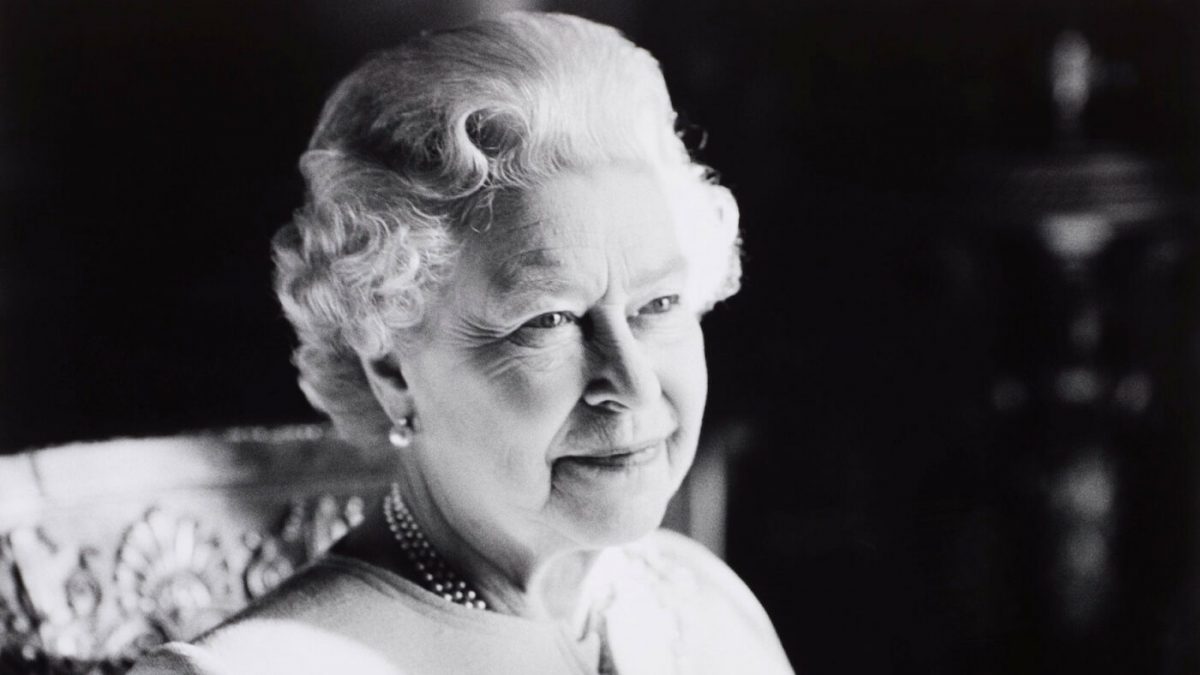 Christian artists mourn over Queen Elizabeth II's death
Ama Williams, 1 year ago
0
4 min

read
369
September 8th will become a significant day of mourning for a long time due to the passing of Queen Elizabeth II. The Queen was 96 years old. Words of condolences are coming to Great Britain from different corners of the world. Christian music artists also share their thoughts and memories about the Queen.
Ozzy Osbourne
A heavy metal legend and practicing member of the Church of England shared on his Twitter:
I mourn with my country the passing of our greatest Queen. With a heavy heart, I say it is devastating the thought of England without Queen Elizabeth II
Sinach
A LoveWorld member and Nigerian CCM star, Sinach, also sent condolences on her Instagram page. She wrote:
"What a life and what a year!! Very impactful! I join the whole world to salute You Her Majesty, Queen Elizabeth.
I pray for peace and comfort in this new beginning for the people of the United Kingdom"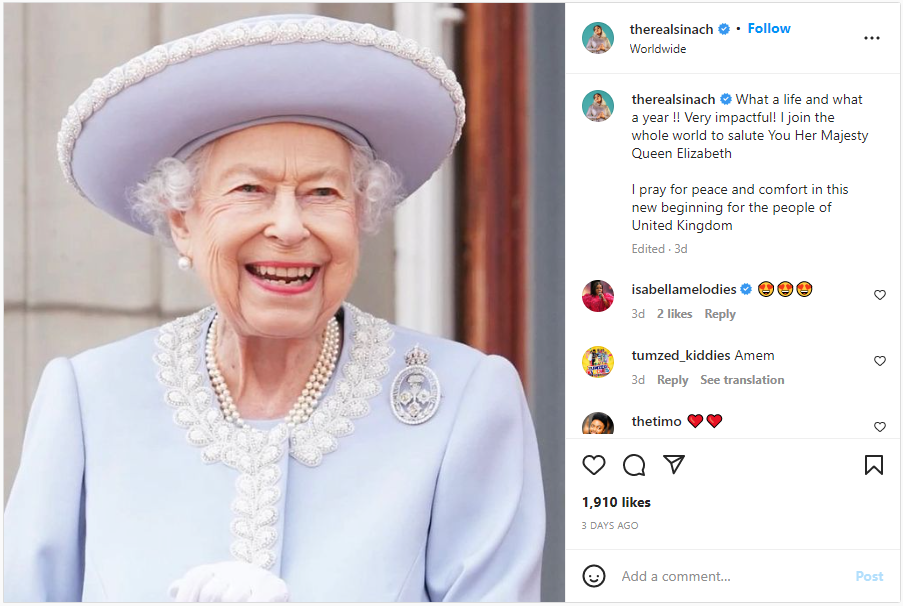 Dolly Parton
Another Instagram post about the Queen was from Dolly Parton, a Christian and country music luminary. She shared an unforgettable memory and a picture of her meeting the Queen in 1977:
"I had the honor of meeting and performing for Queen Elizabeth II on my trip to London in 1977. She carried herself with grace and strength her entire life. May she Rest In Peace. My thoughts and prayers are with her family at this time."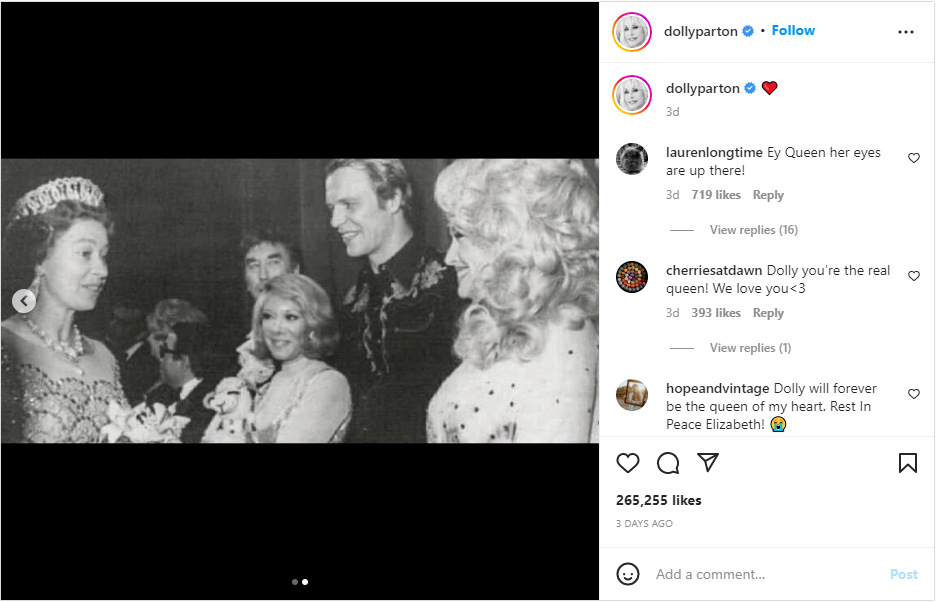 Travis Greene
Five times Grammy nominee wrote about Queen Elizabeth II:
"My thoughts and prayers are with my friends and family across the pond, as you mourn the loss of your beloved Queen. May the peace of God be with England and the strength of God be with those closest to her."
Matt Redman
An English Christian singer-songwriter and an author of the two-time Grammy-winning hit "10,000 reasons" also joined the mourning. Matt Redman wrote about the Queen on all his social media with a full message on Facebook and Instagram:
"I cannot lead you into battle, I do not give you laws or administer justice, but I can do something else, I can give you my heart and my devotion."

This quote from the Queen's 1957 Christmas broadcast sums it all up for me. A life lived so well, before God, with a beautiful mix of duty and devotion. Royal, yet servant-hearted.
Regal, yet hard-working. Crowned, yet kind.

In an age where character no longer seems to be king, I'm so grateful that this steadfast, faithful, and dedicated follower of Christ was our Queen. I join my voice today to the millions of others mourning the loss of Queen Elizabeth II and celebrating her inspiring legacy. May she rest in peace and rise in glory."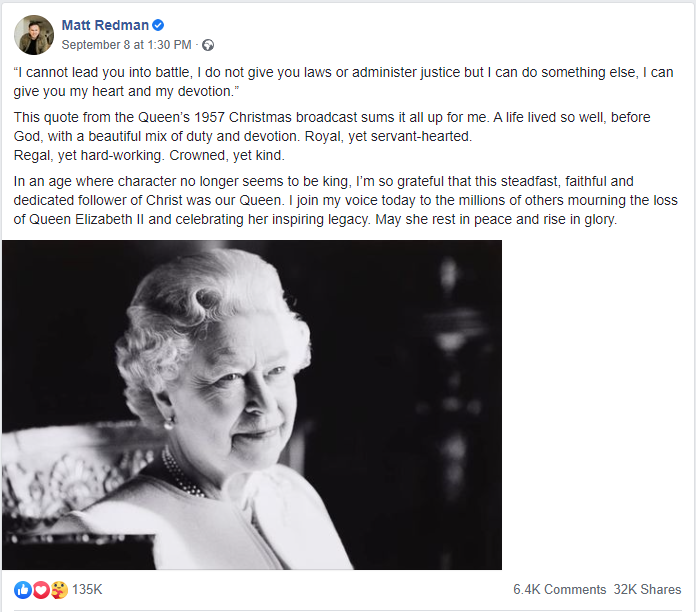 Tasha Layton
The rising star in Christian contemporary music posted on Facebook how Elizabeth II impacted the singer:
"Each day is a new beginning, I know that the only way to live my life is to try to do what is right, to take the long view, to give of my best in all that the day brings, and to put my trust in God."

Her Majesty Queen Elizabeth II

What an incredible life of duty, faithfulness, and devotion. She was such an inspiration to me even from the time I was a little girl. Integrity, dignity… not growing weary in well doing. Rest In Peace."
Queen Elizabeth II was a true believer
The Queen was deeply religious until her last days. Taking the throne in 1952, she also became a Supreme Governor of the Church of England.
Throughout her life, Queen Elizabeth II demonstrated great support for inter-faith relations. She often talked about her relationship with faith when addressing the Commonwealth on Christmas every year.
Queen Elizabeth II marked history for several generations in Great Britain and abroad. Being on the throne for 70 years, she was the world's longest reigning queen. The Queen is also the longest-reigning monarch after King Louis XIV who ruled France for 72 years.
Related posts
You Might Also Be Interested In...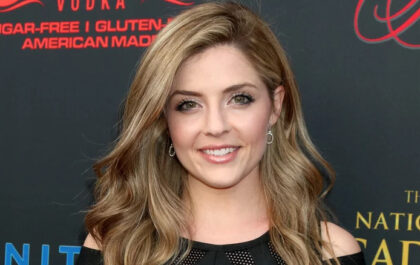 Actress Jen Lilley Explains That You Are Never Beyond Redemption
Jen Lilley bids farewell to "Days of Our Lives" after a ten-year tenure on the series. Reflecting on her role, she expressed how portraying the character imparted profound lessons on empathy and grace. Renowned for Hallmark and family movies, she also portrayed Theresa Donovan for…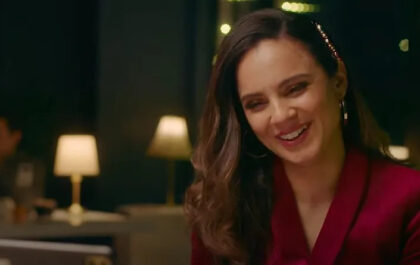 "Divine Influencer" is About Embracing Christian Values in This Current Era
Two faith-based entertainment figures collaborate in a new film "Divine Influencer." The film infuses a biblical angle into the modern concept of an "influencer." Lara Silva, acclaimed for "The Chosen," portrays Olivia, a self-absorbed influencer, in the faith-based movie "Divine Influencer." Premiered on Pure Flix,…