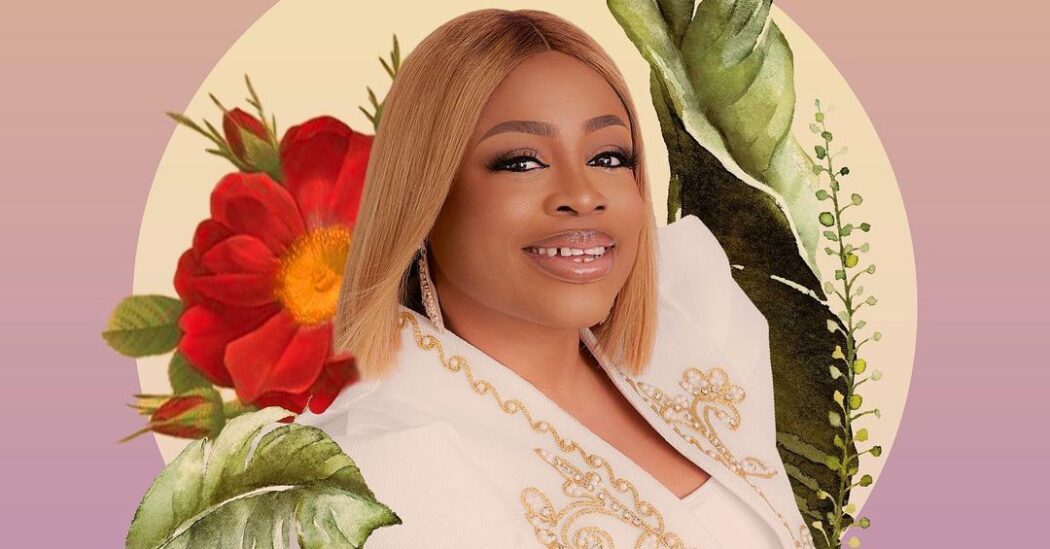 Sinach joins the Gospel Heritage project with a lead single
Ama Williams, 1 year ago
0
3 min

read
811
Sinach, the award-winning Nigerian singer/songwriter, joins the Gospel Heritage project with a lead single "Winning". Platoon Records created the project and invited gospel artists to celebrate the Gospel Heritage Month running this September.
On the official Twitter channel, the label states it wants to cover the story of the genre "through different lenses from across Africa, the UK, and Jamaica." Each artist from these countries brings a unique sound and style to show the beauty of the genre.
The songs present various facets of the gospel through its subgenres like R&B, soul, alt-pop, dance, reggae, afro- and country gospel.
In "Winning" Sinach sings that nothing can make God's Word fall. The Nigerian singer explains what the track means to her:
This song is the believer's victory cry when faced with challenges and it comes from a place of absolute trust in God's Word.
Sinach also shares her thoughts and excitement about being a part of the Gospel Heritage:
The most exciting thing for me, about being part of the Gospel Heritage, is having a legacy that is about impacting the lives of people all over the world, by bringing to them, the Gospel in music, which in turn gives them hope, healing, joy, and encouragement.
By participating in the Gospel Heritage project, Sinach joined various talented artists. The playlist includes new songs from Tim Godfrey, Chevelle Franklyn, Bishop John Francis, Becca Folkes, Sarah Teibo, Volney Morgan, Lurine Cato, Juanita Francis, Sharyn, and Isaiah Raymond
The playlist is available on Spotify, Apple Music, and the Platoon platform.
About the Gospel Heritage Month
In 2007, Charles Humbard and Alvin V. Williams initiated a special day to recognize the rich heritage of Gospel music. A year later, Congress recognized September as Gospel Music Heritage Month. In its legislation, Congress also stated that the gospel message, rhythms, and melodies "can be traced to multiple and diverse influences and foundations, including African-American spirituals".
Gospel Heritage Month strives to celebrate and educate the art form and legacy of the gospel. It also applies to gospel subgenres like R&B, soul, blues, country, and southern gospel to name a few.
Celebrating Gospel Heritage Month is one more reason to remember the notable artists of the genre. Aretha Franklin, Bob Dylan, Dolly Parton, Elvis Presley, Mariah Carey, and Ray Charles — all of them had a huge impact on gospel music and its popularity.
Rising star of LoveWorld Ministry
Sinach started her singing career about 30 years ago as a choir singer in the LoveWorld Ministry church. She later became a senior worship leader in LoveWorld until 2021. Her first solo album "Chapter One" came out in 2008.
Since then, Sinach gained love from fans and accolades from music critics. In May 2020, she became the first African artist to top the Billboard Christian Songwriters chart. Her song "Way Maker" became a huge success winning BMI Christian Award and Dove Award. Both victories were in the category "Song of the Year".
To date, Sinach has released nine studio albums and performed in 50 countries around the globe. Earlier this year, Sinach releases her autobiography titled "I Know Who I Am".
Related posts
You Might Also Be Interested In...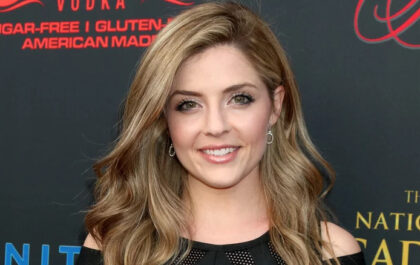 Actress Jen Lilley Explains That You Are Never Beyond Redemption
Jen Lilley bids farewell to "Days of Our Lives" after a ten-year tenure on the series. Reflecting on her role, she expressed how portraying the character imparted profound lessons on empathy and grace. Renowned for Hallmark and family movies, she also portrayed Theresa Donovan for…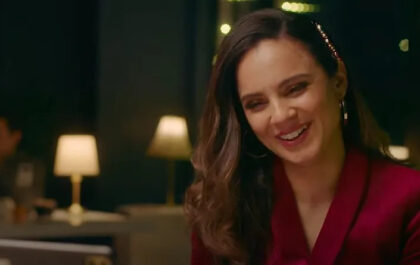 "Divine Influencer" is About Embracing Christian Values in This Current Era
Two faith-based entertainment figures collaborate in a new film "Divine Influencer." The film infuses a biblical angle into the modern concept of an "influencer." Lara Silva, acclaimed for "The Chosen," portrays Olivia, a self-absorbed influencer, in the faith-based movie "Divine Influencer." Premiered on Pure Flix,…