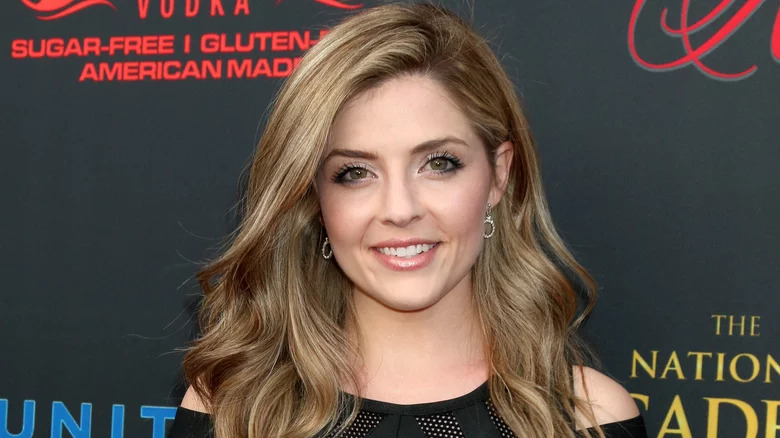 Actress Jen Lilley Explains That You Are Never Beyond Redemption
Abraham Cuch, 2 months ago
0
3 min

read
179
Jen Lilley bids farewell to "Days of Our Lives" after a ten-year tenure on the series. Reflecting on her role, she expressed how portraying the character imparted profound lessons on empathy and grace.
Renowned for Hallmark and family movies, she also portrayed Theresa Donovan for a decade on Peacock's "Days of Our Lives." With 400+ episodes, the show moved to Peacock in 2022, recasting her character for the transition from NBC.
Lilley expressed on Instagram, "Playing Jeanne Theresa Donovan off and on for the last ten years has taught me so much about empathy and grace."
"I have enjoyed every moment of her hilarious sass and ferocity, layered with brokenness. To the cast and crew at @dayspeacock, I love you forever. You're my family," she added.
Later in the post, Lilley elaborated on her deep connection to her faith. Christianity holds a central place in Jen Lilley's life and beliefs.
An ardent believer in Christianity, she openly shares her faith, acknowledging its guiding influence in her career and personal life. Frequently, Lilley uplifts her followers by sharing inspiring messages and Bible verses on her social media, aiming to encourage them.
She encouraged her fans, reminding them that God's love can reach them no matter how deep a pit they find themselves in.
"You are never beyond redemption," Lilley wrote. "You are called by grace and marked with love. Thank you for supporting me on this decade-long journey."
A Foster Care Advocate, and Philanthropist
Jen Lilley, born on August 4, 1984, is a versatile and accomplished actress in the entertainment industry.
Hailing from Roanoke, Virginia, Lilley made her mark in television and film with her captivating performances and undeniable talent.
Her acting skills have also graced various Hallmark Channel movies, establishing her as a beloved figure in romantic dramas.
Beyond acting, Jen Lilley is also an advocate for foster care and adoption, utilizing her platform to raise awareness about these critical issues.
She took part in the philanthropic project called "Christmas in Not Cancelled." The initiative strives to equip numerous foster care children with all essential school supplies for a prosperous academic year.
She said in an interview with the Hallmark Channel, "Kids who are at risk, homeless, or in foster care, so many of them say school is their safe place."
"So many of them don't graduate high school, so it's really important to set them up for success," she added.
With her passion for acting and dedication to philanthropy, Lilley continues to captivate audiences and positively impact the entertainment industry.
Recently, Lilley has been occupied with various projects, and she and her husband are raising four young children.
This Christmas, catch her new film "A Paris Christmas Waltz" on the Great American Family, part of their festive event. It is a sequel to the 2020 movie"The Christmas Waltz."
she wrote on Instagram, "When I tell you all I'm more excited about this film than any other film I've ever done, including 5x Academy Award-winning movie, The Artist, you better trust me that it's gonna be epic!"
Related posts
You Might Also Be Interested In...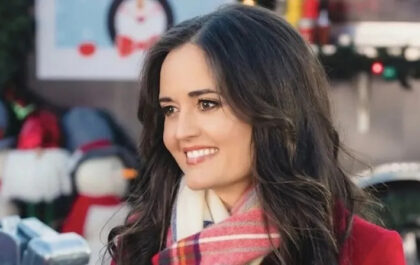 Danica McKellar: "We all get to have a personal relationship with God"
Actress and author Danica McKellar reveals that her newfound faith has reshaped her outlook on life. In Tennessee, her new home provided the church community she sought, prompting a revaluation of her ideas about Christianity. Rom-com enthusiasts acknowledge McKellar for her roles in "Great American…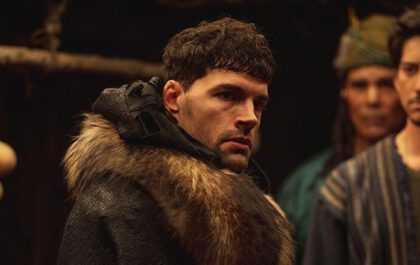 Joel Smallbone Shines in New Faith Musical, "Journey to Bethlehem"
A key performer in the recently unveiled faith-centered musical, "Journey to Bethlehem," openly conveys enthusiasm and interest in the production. He aims to deliver the gospel narrative to a new generation innovatively and distinctively. In the PG-rated film Joel Smallbone from "For King & Country" takes on the role of King…