DeVon Franklin Navigates Hollywood with Unwavering Christian Faith
Abraham Cuch, 1 month ago
0
3 min

read
122
DeVon Franklin, a celebrated presence in the entertainment world, skillfully fused his Christian faith with a prosperous Hollywood career.
Hailing from San Francisco, California, DeVon Franklin embarked on a distinctive path that would come to define his legacy.
In California, DeVon faced difficulties due to his father's alcoholism, leading to his departure after job loss.
DeVon's mother, Paula, balanced working at a daycare with her pursuit of a degree, and eventually, Donald reconnected with their family.
In 1988, Donald's fatal heart attack left young DeVon questioning why God took his father as he sought a fresh start.
DeVon's profound loss instilled self-reliance in him, leaving a lasting imprint on his life.
It was then that he found solace in movies, channelling his passion and discovering refuge within the entertainment industry.
In 1996, DeVon interned at Handprint Entertainment. After that, he joined Overbrook Entertainment in 1998, building vital connections with industry luminaries.
In 2000, DeVon became James' second assistant, attending meetings, reading scripts, and securing a steady income.
Nevertheless, in the autumn of 2001, he experienced frustration and career-related discouragement. In 2002, DeVon reached a critical juncture, offering heartfelt prayers for divine guidance.
James swiftly resolved DeVon's career issue, enabling a seamless transition to a new role and permitting him to stay at Overbrook.
DeVon Franklin's journey stands as a testament to his steadfast faith. He showcased unwavering determination, maintaining his Christian values in the demanding entertainment industry.
His narrative is a testament to resilience and the pursuit of a greater purpose in the entertainment industry.
DeVon Franklin: "I have put my faith front and center for everyone to see"
After a lengthy search, DeVon resigned on faith with a two-week notice, devoting himself to prayer and fasting.
He shared, "I had faith and believed God was in control. But, sometimes the only way to reach a goal is to surrender to God."
In a surprising turn of events in 2003, he was unexpectedly offered a role as a studio executive at MGM.
He maintained a solid connection to his faith and deliberately surrounded himself with the right individuals to maintain his concentration.
His dedication to his faith led him to unplug from work every Friday evening until Saturday evening, adhering to his 7th Day Adventist beliefs.
DeVon explained, "I have put my faith front and center for everyone to see. Not only has relying on my faith not harmed my career prospects, but it has also actually enhanced them."
DeVon's unapologetic display of his faith didn't hinder his career but enhanced it.
His film "Jumping the Broom," produced by T.D. Jakes, distributed by Sony, grossed $15.3 million and became the weekend's number-three movie and number-one comedy.
DeVon's story serves as a testament to the power of faith in a high-stakes industry.
In DeVon's inspiring journey, his unwavering faith not only guided his path but also amplified his success in a demanding industry.
All of that showcases the remarkable impact that faith can have on one's professional life.
Related posts
You Might Also Be Interested In...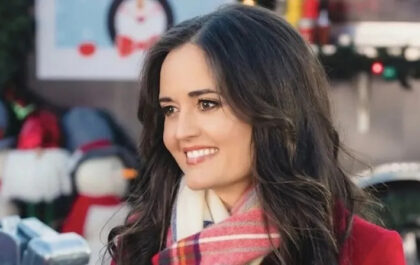 Danica McKellar: "We all get to have a personal relationship with God"
Actress and author Danica McKellar reveals that her newfound faith has reshaped her outlook on life. In Tennessee, her new home provided the church community she sought, prompting a revaluation of her ideas about Christianity. Rom-com enthusiasts acknowledge McKellar for her roles in "Great American…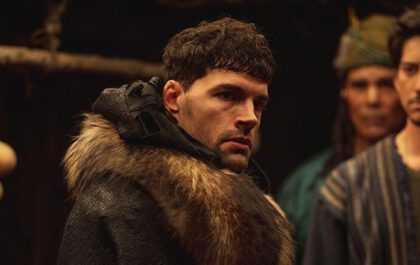 Joel Smallbone Shines in New Faith Musical, "Journey to Bethlehem"
A key performer in the recently unveiled faith-centered musical, "Journey to Bethlehem," openly conveys enthusiasm and interest in the production. He aims to deliver the gospel narrative to a new generation innovatively and distinctively. In the PG-rated film Joel Smallbone from "For King & Country" takes on the role of King…