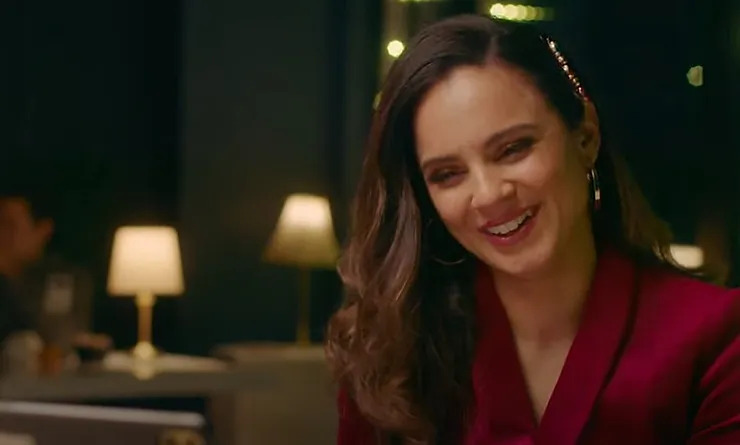 "Divine Influencer" is About Embracing Christian Values in This Current Era
Abraham Cuch, 3 months ago
0
3 min

read
203
Two faith-based entertainment figures collaborate in a new film "Divine Influencer." The film infuses a biblical angle into the modern concept of an "influencer."
Lara Silva, acclaimed for "The Chosen," portrays Olivia, a self-absorbed influencer, in the faith-based movie "Divine Influencer."
Premiered on Pure Flix, the movie follows Olivia's transformation, losing all and finding purpose while volunteering at a homeless shelter.
Evidently, Silva's dedication shines as she seamlessly embodies diverse characters, showcasing distinct facets of her acting prowess.
Whether delving into emotionally charged roles or embracing more light-hearted characters, Silva's portrayals consistently make a profound impact.
As her career continues to ascend, she remains a promising and compelling figure in the entertainment realm.
These days, she manages to captivate audiences and critics alike with her exceptional talent and commitment to storytelling.
"How can we use social media to do things better?" asked the director
Shari Rigby, recognized for her on-screen appearances in Overcomer and October Baby, took on the director's role for this film.
Joining the cast are Jason Burkey (Sun Moon) and Jesse Metcalfe (Chesapeake Shores, On a Wing and a Prayer).
According to Rigby, "Divine Influencer" conveys a distinctive message tailored for contemporary audiences.
"How can we use social media to do things better? How can we show the Spirit's fruits through social media?" Rigby asked. She concluded by "first, loving God. Second, by loving others."
Rigby expressed that believers have the opportunity to illuminate the dark corners of social media with Christ's light.
The director clarified that Olivia's journey isn't about losing or completely abandoning her influence. Instead, she realizes, influenced by others, that she can utilize her influence more effectively. This is the key takeaway Rigby hopes people glean from the film.
She explained, "This movie is for everyone. So, everyone that watches this movie: Influence better, do it in your community, and love others, like you want to be loved and treated. That's the overall message."
Inspired by a true story
Inspired by the Dream Center's work in LA, the movie's plot reflects experiences aiding those impacted by homelessness, hunger, and education gaps.
Established in 1994, this nonprofit steadfastly assists individuals facing homelessness, substance abuse, human trafficking, and poverty through comprehensive support.
At its core, the mission is holistic aid, rehabilitation, and guidance, empowering individuals to rebuild their lives and unlock potential.
Shari Rigby, a past Dream Center volunteer, stressed the crucial need to comprehend redemption and restoration, lessons rooted in her experiences.
Additionality, what sets the Dream Center apart is its all-encompassing approach to address multifaceted societal issues.
Their services span housing, food, education, job training, and addiction recovery programs, forming a comprehensive support system.
The Dream Center aims to uplift individuals and families, granting them the chance to overcome cycles of adversity and thrive.
Initially, the concept for the movie was presented to Rigby by co-writers Claire Yorita Lee and Susannah Eldridge. It was all inspired by the impactful work of the Dream Center.
Rigby said, "The movie is inspired by true events that happened there within the Dream Center."
Related posts
You Might Also Be Interested In...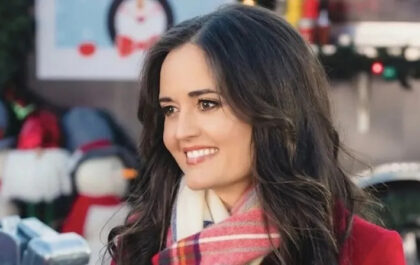 Danica McKellar: "We all get to have a personal relationship with God"
Actress and author Danica McKellar reveals that her newfound faith has reshaped her outlook on life. In Tennessee, her new home provided the church community she sought, prompting a revaluation of her ideas about Christianity. Rom-com enthusiasts acknowledge McKellar for her roles in "Great American…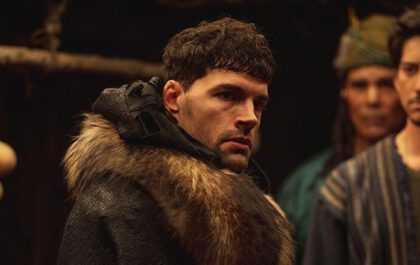 Joel Smallbone Shines in New Faith Musical, "Journey to Bethlehem"
A key performer in the recently unveiled faith-centered musical, "Journey to Bethlehem," openly conveys enthusiasm and interest in the production. He aims to deliver the gospel narrative to a new generation innovatively and distinctively. In the PG-rated film Joel Smallbone from "For King & Country" takes on the role of King…