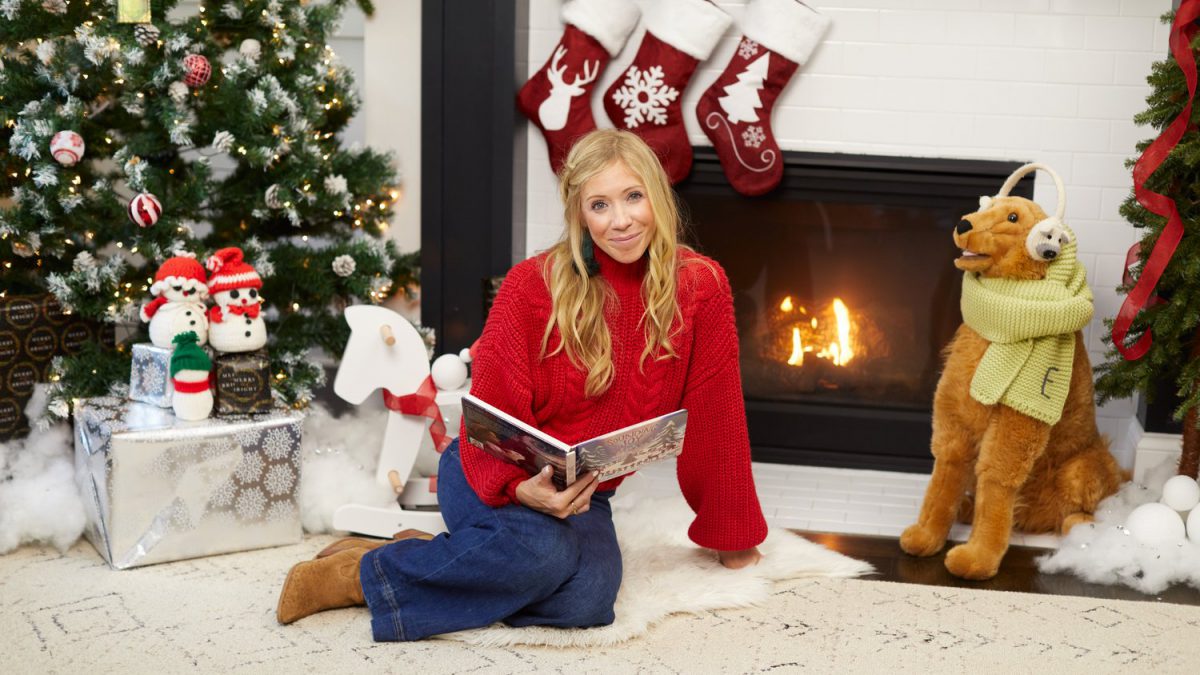 Ellie Holcomb is about to release a Children's Christmas Book
Ama Williams, 1 year ago
0
3 min

read
563
It seems as if we have a lot of time before Christmas, but some people have started preparing in advance. Famous singer-songwriter and children's author Ellie Holcomb is one of them.
Recently, Holcomb posted a YouTube video, where she announced a new book for kids releasing this Christmas season. The book about one of the most fairy-tale periods in our lives is titled "Sounding Joy".
Sales start on September 20th but pre-orders are already available here. One of the pre-order options includes buying the book and a cute stuffed animal, Hope the Hedgehog.
The author sounds so excited when talking about the book. Though "Sounding Joy" is a children's book, everyone will love the story regardless of their age:
"It's an invitation into the magic, joy, and hope of Christmas. It invites all of us, from one to 92, to be kids again, to gather with the ones we love, and to lift up our voices to sing the songs of hope we have because of the Christmas story."
Holcomb hopes that "Sounding Joy" will evoke warm feelings and show how beautiful Christmas is.
I hope amidst the bustle and busyness and fun of the Christmas season, this book creates a moment for families, to ponder the beauty and hope of Christmas that always gives us a reason to sing.
"Sounding Joy" is a book about Christmas with vibrant and lovely illustrations made by Laura Ramos. Her drawings are so charming that they will make anyone fall in love with the book. Ramos specializes in illustrating children's books and it is worth checking her website and Instagram.
Ellie Holcomb: juggling with music and writing careers
Creativity is hereditary in the Holcomb family. Ellie's father, Brown Bannister, is a prominent producer and songwriter in the CCM industry. Throughout his career, the musician won 25 Dove Awards and 14 Grammys. In 2014 he was honored to get into the Gospel Music Hall of Fame.
Ellie started singing in 2005 with the band "Drew Holcomb and the Neighbors" formed by her future husband Drew Holcomb. Six years later, she debuted with a solo record "Magnolia EP" appearing on several Billboard charts.
The next works were also successful, appeared on charts, and gained critical acclaim. Holcomb's full-fledged debut album "As Sure as the Sun" brought the singer a Dove Award for Best New Artist.
Several years later, Holcomb started writing books. It was not spontaneous as Ellie studied English at university before a music career. The first two books became favorites among many children. Then, Holcomb wrote a devotional book "Fighting Words: 100 Days of Speaking Truth into the Darkness" for her adult audience. The devotional book was a bestseller of ESPA for several months.
When writing books, Holcomb releases accompanying music for them, and this case was not an exception. "Sounding Joy" comes out together with an EP titled "Sing: Christmas Songs".
A source of inspiration for the record was a much-loved Christmas carol "Joy to the World". Holcomb shares that thinking about the song led her to the memory of her favorite Christmas story. 
This is the story Ellie wants to tell us, and there is not so much time left to hear it.
Related posts
You Might Also Be Interested In...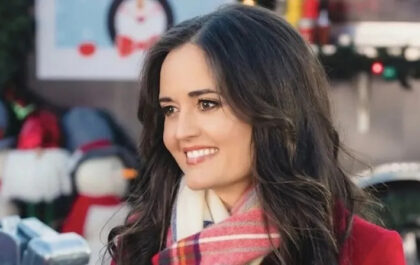 Danica McKellar: "We all get to have a personal relationship with God"
Actress and author Danica McKellar reveals that her newfound faith has reshaped her outlook on life. In Tennessee, her new home provided the church community she sought, prompting a revaluation of her ideas about Christianity. Rom-com enthusiasts acknowledge McKellar for her roles in "Great American…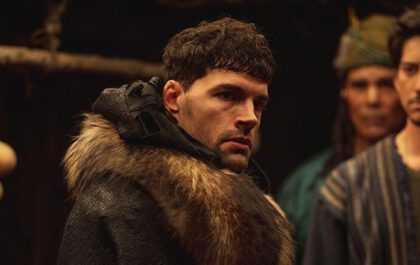 Joel Smallbone Shines in New Faith Musical, "Journey to Bethlehem"
A key performer in the recently unveiled faith-centered musical, "Journey to Bethlehem," openly conveys enthusiasm and interest in the production. He aims to deliver the gospel narrative to a new generation innovatively and distinctively. In the PG-rated film Joel Smallbone from "For King & Country" takes on the role of King…