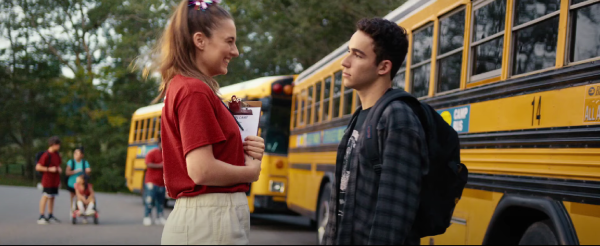 "Camp Hideout": A Faith-Based PG Family-Friendly Comedy for All Ages
Abraham Cuch, 3 weeks ago
0
3 min

read
143
This month, "Camp Hideout", a fresh faith-based film hits theaters, offering parents a unique delight according to the director. It's a live-action comedy from the house of "Called Higher Studios," which is suitable for the entire family.
the eagerly awaited PG-rated movie premieres in theaters on September 15th. The film follows Noah, a troubled teen at a church camp, escaping inept "bad guys" but getting pursued eventually.
It's likened to a blend of "Home Alone" and "Ernest Goes to Camp" with a touch of faith. As the film concludes, Noah finds faith and hope.
The movie unfolds the gripping story of a young protagonist relentlessly pursued by formidable adversaries. Throughout its narrative, "Camp Hideout" weaves together suspense, friendship, and the unyielding determination of its characters, creating a captivating experience.
The movie traces the journey of a troubled teenager who absconds with a crucial item, eluding two formidable city goons. Subsequently, the goons locate him in a church camp, compelling him to safeguard his newfound friends at all costs.
"The goal was to make a movie you can take the whole family to", said the director, Sean Olson. "You wouldn't have to worry about figuring out what you should and shouldn't watch."
Before this, Olson helmed the directorial efforts for "F.R.E.D.I." and "Max Winslow and the House of Secrets." Olsen's dedication to filmmaking shines through in his work, showcasing a profound grasp of cinematic storytelling and its nuances.
The cast includes Corbin Bleu (High School Musical), Amanda Leighton (This Is Us, Trolls), and Christopher Lloyd (Back to the Future).
"Camp Hideout" Offers a Sense of Nostalgia
The director later acknowledged a nostalgic atmosphere in the film. He mentioned that the film recalls beloved childhood classics such as E.T., and Back to the Future.
He realized that there was a scarcity of such movies catering to children nowadays "It's the animated movies kids are watching now," Olsen claimed.
Camp Hideout marks the debut of Called Higher Studios, self-described as the world's pioneering fan-owned Christian movie studio. Unlike traditional Hollywood studios, Higher Studios permits everyday individuals to invest in their company to propagate the gospel through cinema.
Jason Lee Brown, a producer at Called Higher Studios, was inspired to create the film after his children watched "Home Alone." He saw that his children watched the movie again and again.
Brown said, "I quickly realized, 'Okay, to speak to someone and to plant seeds, the first thing you've got to do is get their attention.'… We went on this journey to develop a movie that was fun and entertaining for kids so that we could get their attention and then plant little seeds of the gospel and faith in there."
Olson emphasized that the movie conveys a profound message.
"Throughout the film, Noah learns that there are people that love him," Olsen explained. "He realizes that it's not too late for him to be saved."
Related posts
You Might Also Be Interested In...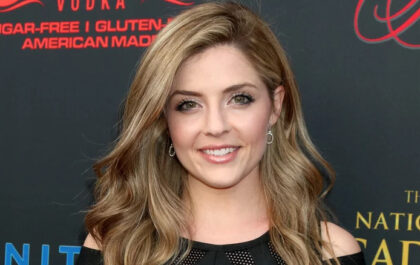 Actress Jen Lilley Explains That You Are Never Beyond Redemption
Jen Lilley bids farewell to "Days of Our Lives" after a ten-year tenure on the series. Reflecting on her role, she expressed how portraying the character imparted profound lessons on empathy and grace. Renowned for Hallmark and family movies, she also portrayed Theresa Donovan for…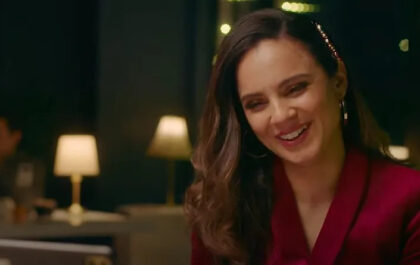 "Divine Influencer" is About Embracing Christian Values in This Current Era
Two faith-based entertainment figures collaborate in a new film "Divine Influencer." The film infuses a biblical angle into the modern concept of an "influencer." Lara Silva, acclaimed for "The Chosen," portrays Olivia, a self-absorbed influencer, in the faith-based movie "Divine Influencer." Premiered on Pure Flix,…