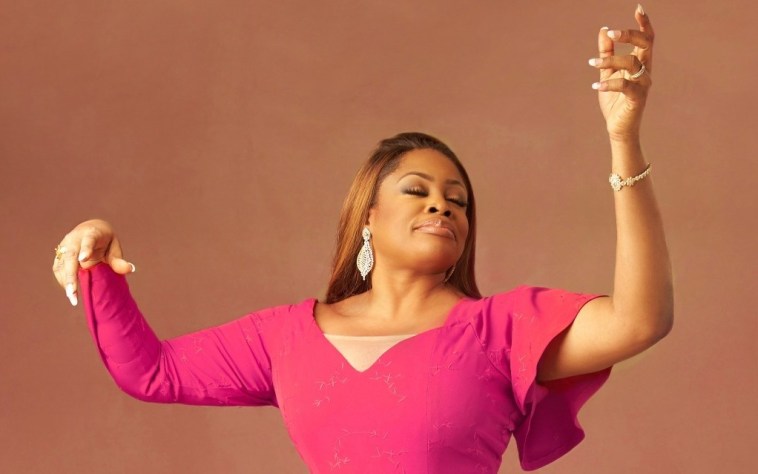 Finally: Sinach's book drops in December
Abraham Cuch, 1 year ago
0
3 min

read
690
Earlier this year, Good Gospel Playlist reported that gospel singer Sinach would release a biography in May, but the book was delayed for unknown reasons.
The Nigerian singer recently revealed on her Twitter channel that the biography with the name "I Know Who I Am" is finally going to hit the shelves on Thursday, December 1st.
Along with the tweet, Sinach posted a video where she talks about her new book.
"'I Know Who I Am' is a book that has been put together because of the several questions that you ask me whenever I travel. We have entered many countries and many cities and always have people coming up to me to ask me questions. 'How do you do this?' 'Were you able to overcome your environment?'" the singer said.
"And I put everything together in a book. As much as I could. And I want you to pick up that book. It is titled 'I Know Who I Am' because as a child of God for huge dominate in your environment, in your sanctuary, in everything you do, there must be a knowledge of who you are and all of the God things that God has deposited in you. And remember that all you require for life and godliness is all on the inside of you because God has given it to you," Sinach added.
Sinach: "Success is a result of what is inside of you"
Prior to the new tweet, Sinach had not revealed much information about the biography.
On the cover of it, it says "Rising above your environment and prevailing circumstances."
"I had a paradigm shift as I began to hear from the word of God. I realized that success is mostly not about your environment, but as a result of what is inside of you. So, I paid more attention to discover who I am, what I am, and what I can do with the abilities that God has placed inside of me," Sinach said about the book in the spring.
Sinach's Christmas concert coming up
Sinach also has a Christmas concert coming up in December.
It takes place at Eko Convention Centre in Lagos, Nigeria on Sunday, December 11th and includes performances by a large number of other artists too.
They include Da Music, Enkay, Judikay, Chris Shalom, Ayo Vincent, Nosa, Everton Mlalazi Music, Acsa Olangi Kaseya, Ada, Joe Praize, Eben, Sammie Okposo, Emmy Madubuko, Buchi, Frank Edwards, Da'dra Greathouse + Minister K.I., Mista Push, 121 Selah, Grace Nation, Yadahworld and Official Reqell.
"What an amazing year it has been, and we want to round it up by celebrating the goodness of God and the gift that is our Lord Jesus Christ! This year's event is titled 'The Love Feast.' It will be showcasing several of your favorite and anointed gospel ministers in worship, praise, dance, drama and wholesome family-oriented entertainment, and do not forget the giveaways! I look forward to seeing you… Save the date," Sinach wrote about the concert.
Tickets are for sale on Sinach's website.
Related posts
You Might Also Be Interested In...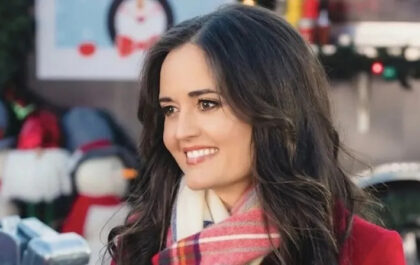 Danica McKellar: "We all get to have a personal relationship with God"
Actress and author Danica McKellar reveals that her newfound faith has reshaped her outlook on life. In Tennessee, her new home provided the church community she sought, prompting a revaluation of her ideas about Christianity. Rom-com enthusiasts acknowledge McKellar for her roles in "Great American…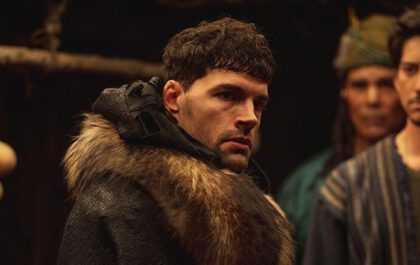 Joel Smallbone Shines in New Faith Musical, "Journey to Bethlehem"
A key performer in the recently unveiled faith-centered musical, "Journey to Bethlehem," openly conveys enthusiasm and interest in the production. He aims to deliver the gospel narrative to a new generation innovatively and distinctively. In the PG-rated film Joel Smallbone from "For King & Country" takes on the role of King…