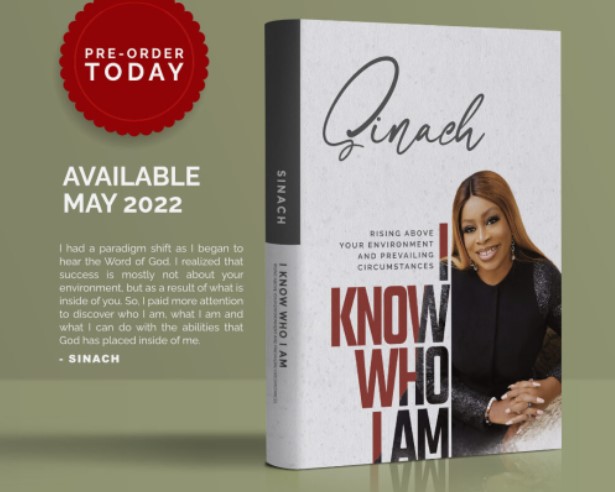 Sinach to release book in May
Abraham Cuch, 1 year ago
0
3 min

read
1269
After more than 30 years in the music business, the Nigerian singer Sinach is releasing a book about herself in May.
On March 31st, the singer announced the release of the book on her Twitter account along with a picture of its cover.
Except for the title, which is "I Know Who I Am," Sinach did not reveal much about the book.
On its cover, it says "Rising above your environment and prevailing circumstances."
"I had a paradigm shift as I began to hear from the word of God. I realized that success is mostly not about your environment, but as a result of what is inside of you. So, I paid more attention to discover who I am, what I am, and what I can do with the abilities that God has placed inside of me," the singer said about the book.
"I Know Who I Am" is up for pre-order on Sinach's website.
Celebrating 50 years of Sinach
Sinach revealed that she is releasing a book shortly after celebrating her 50th birthday on March 30th.
On her special day, fans from all over the world wished her a happy birthday on social media platforms such as KingsChat and Twitter.
"Special Golden Jubilee birthday wish to you Sister Sinach. Your songs has really changed and transformed many lives globally. I love and celebrate you," Bryt Maxwell wrote.
"Happy birthday woman of God. 50 looks good on you," Ola Babs said.
"Happy Birthday Sinach. God bless your new age. It's a whole new level for you," Cassandra wrote.
"I celebrate my big sister, a music legend, a voice in this generation, a great woman of God that has love for God and his work. Happy jubilee, happy 50th birthday to you ma, we love you," Prosper Germoh said.
"Another legend born in March. Sinach, happy Birthday Ma. Thank you for all you do for the body of Christ. Keep lifting, revealing and glorifying Jesus, and keep giving us Holy Ghost fire tunes from glory to glory," Uncle Gee of Zion wrote.
Returning to the stage
Sinach recently held several concerts all around the world.
In March, she performed in Zimbabwe for the first time in six years. There, she brought local artists such as Everton Mlalazi, Janet Manyowa and Minister Michael Mahendere with her on stage.
"We are really excited about the combined choir that includes churches across Harare, which is something unique. We are very grateful to all the heads of denominations for supporting us and allowing their members to come in and join this choir which has just been amazing and will perform with Sinach," Yasha Chiriseri, one of the organizers of the concert, said ahead of the show.
Later in March, Sinach performed in the United States before she went to Dominica last week.
There, she participated in the Dominican Ministry of Tourism's Discover Dominica campaign.
Related posts
You Might Also Be Interested In...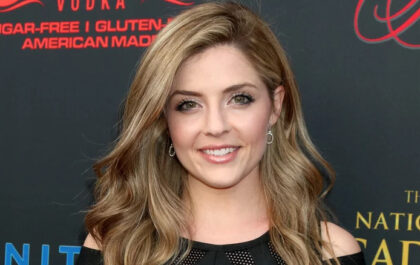 Actress Jen Lilley Explains That You Are Never Beyond Redemption
Jen Lilley bids farewell to "Days of Our Lives" after a ten-year tenure on the series. Reflecting on her role, she expressed how portraying the character imparted profound lessons on empathy and grace. Renowned for Hallmark and family movies, she also portrayed Theresa Donovan for…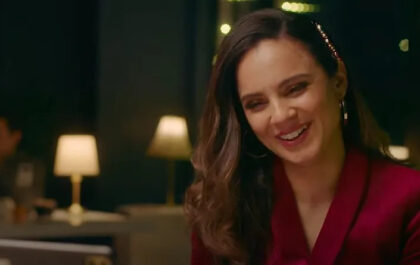 "Divine Influencer" is About Embracing Christian Values in This Current Era
Two faith-based entertainment figures collaborate in a new film "Divine Influencer." The film infuses a biblical angle into the modern concept of an "influencer." Lara Silva, acclaimed for "The Chosen," portrays Olivia, a self-absorbed influencer, in the faith-based movie "Divine Influencer." Premiered on Pure Flix,…