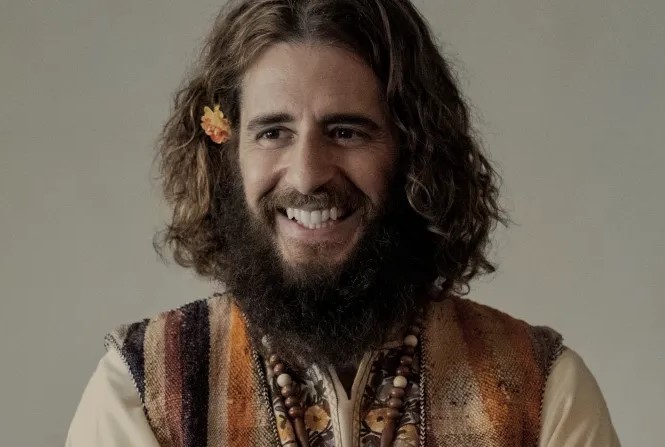 Jonathan Roumie: "Culture is reactivating to welcome God back"
Abraham Cuch, 7 months ago
0
3 min

read
710
Jonathan Roumie, who plays Jesus on the hit television series "The Chosen," wears flower power patterns in the new film, "Jesus Revolution," starring Kelsey Grammer.
This film chronicles the Jesus Movement that swept Southern California in the early 1970s. The movie tells the story of hippie evangelist Lonnie Frisbee, whose relationship with Calvary Chapel founder, Chuck Smith, sparked a massive revival.
"There is so much packed into one film," Jonathan Roumie said.
"It is pretty extraordinary that they could compact it so effectively that it will turn out to be a compelling film.," he added.
Despite becoming a Christian, Lonnie Frisbee turned to many vices to numb his deep pain. This parallels many experiences in today's culture.
Despite that, God used him to leave indelible marks on countless lives.
LSD trip led Lonnie Frisbee to share the gospel
While researching the film, Jonathan Roumie, a Catholic, learned about Lonnie Frisbee's odd salvation story. During a spiritual encounter, the now-famous hippie saw himself sharing the gospel with thousands of his renegade generation during an LSD trip in a California desert.
"He came out of this vision pretty sober and began preaching the gospel immediately. Since he was a child, he had a connection to his faith, probably from some maternal authority figures. But when he had this vision, he got the call, the commission from God to do this phenomenal thing, and God equipped him with some potent and intense gifts of the Holy Spirit," Jonathan Roumie stated.
Greg Laurie, the founding pastor of Harvest Christian Fellowship in Riverside, California, played an integral role in "Jesus Revolution." Lonnie Frisbee even baptized Greg Laurie 50 years ago in Pirate's Cove.
Greg Laurie wrote in a blog post about the film that Lonnie Frisbee led a multitude to Christ and had a whole greater than the sum of its parts.
"From a distance, he did not seem impressive. But up close, he had a powerful charisma larger than life," he recounted.
Jonathan Roumie on movie's success: "There is no coincidence"
Throughout the film, we see that past traumas led Lonnie Frisbee down a winding path, often distracting him from his conviction and calling. Greg Laurie described Chuck Smith's split from Lonnie Frisbee as "unfortunate," although necessary, because of his recurring drug habit, sexual promiscuity and a penchant for showmanship rather than authentic discipleship.
Despite an untimely diagnosis, Lonnie Frisbee spent most of his remaining life chasing the "glory days" of the Jesus Movement. As he succumbed to a virus, he apologized for his choices, repented and returned to God.
"Jesus Revolution"'s protagonists – Lonnie Frisbee, Chuck Smith and Greg Laurie – seem strangely familiar in an era just as divided, discouraged and aimless half a century later.
The release of this movie is divinely timed, according to Jonathan Roumie, considering an awakening taking place at Wilmore University, Kentucky and other universities across the country.
Students from Generation Z led the prayer and worship event following a routine chapel service in early February, mimicking an awakening that occurred on the same campus in 1970 without fanfare or glamour.
A similar awakening is happening around the country as the Asbury revival ends on a campus teeming with thousands of visitors.
"There is no coincidence," Jonathan Roumie said.
"Considering the popularity of 'The Chosen,' its success in theaters last month, the release of this film following this week-plus-long prayer service and thousands of people attending Asbury University, I do not think everything is coincidental or accidental," he added.
"Everything that God does has a purpose, and I think this is the moment when the culture is reactivating to welcome Him back on a massive scale, possibly a global scale," he said.
Related posts
You Might Also Be Interested In...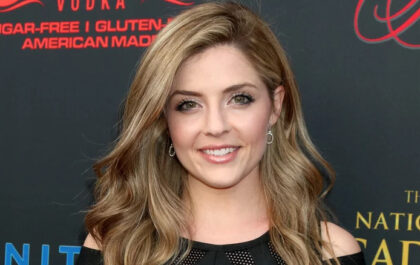 Actress Jen Lilley Explains That You Are Never Beyond Redemption
Jen Lilley bids farewell to "Days of Our Lives" after a ten-year tenure on the series. Reflecting on her role, she expressed how portraying the character imparted profound lessons on empathy and grace. Renowned for Hallmark and family movies, she also portrayed Theresa Donovan for…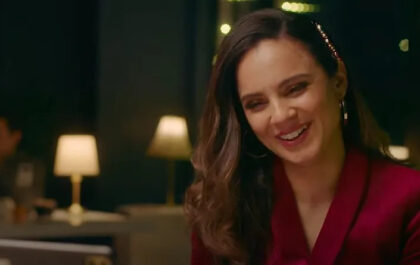 "Divine Influencer" is About Embracing Christian Values in This Current Era
Two faith-based entertainment figures collaborate in a new film "Divine Influencer." The film infuses a biblical angle into the modern concept of an "influencer." Lara Silva, acclaimed for "The Chosen," portrays Olivia, a self-absorbed influencer, in the faith-based movie "Divine Influencer." Premiered on Pure Flix,…