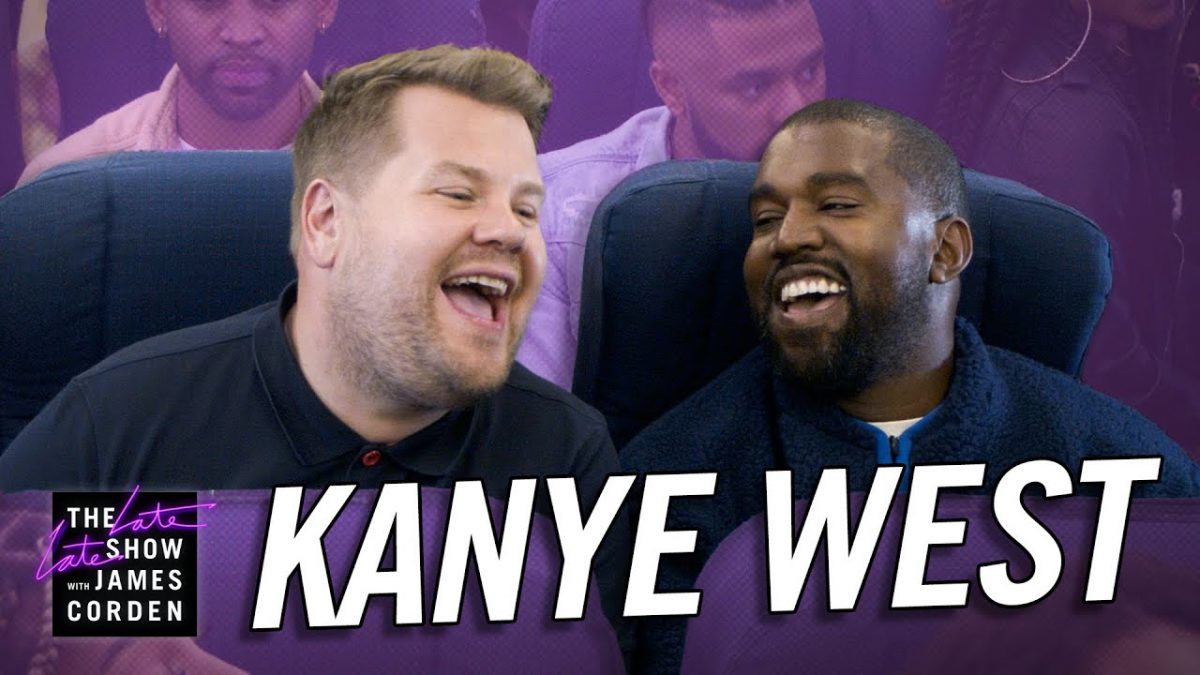 Kanye West Airpool Karaoke Lifts Host James Corden
Ama Williams, 4 years ago
0
3 min

read
1976
Fans of 'The Late Late Show's' "Carpool Karaoke" segment have been anticipating a journey with Kanye West. In the show, the musicians join amiable host James Corden on a drive around LA discussing their life and music.
When Corden's flight home to LA (Flight 808) is canceled he calls up a friend and joins him onboard a plane. It is a regular flight and very busy. That is where the banter begins.
Corden asks "Am I taking the middle seat?" to which Kanye responds "Yes, you are," a bemused West grin. Corden eventually settles in with his eye mask, inquiring whether Kanye is a talker or sleeper. Kanye wants to talk. Corden wants to listen to music.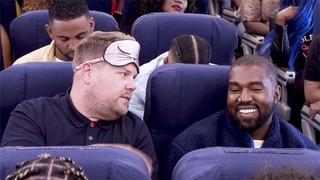 Music takes off
West's Sunday Service choir's leader Jason White is asked to hit the tune deck. The choir raises the tempo as they are the other passengers on board. Corden is clearly blown away by the Sunday Service Choir as he replies with one word when Kanye asks him how it was. 'Sensational'.
It is a non-stop celebration where Kanye's singers take us through West new songs, including "Jesus Walks" and "Souls Anchored." The duo also discusses how West's Sunday Service came to fruition. "It was something I had a feeling I needed to do that God put on my heart," West states to Corden. "Now, He keeps on taking me to new levels and taking us to new levels that we didn't imagine before," Corden said he had always thought that the message was apparent in Kanye's work but to some, it seems like a new path.
Kanye's openness is edifying
Corden asks West very candidly if he has always felt connected to God. Kanye's response was that "God's always had a plan for me and he wanted to use me, but I think he wanted me to suffer more and wanted people to see my suffering and see my pain and put stigmas on me and have me go through all the human experiences. "He was very open when he talks about his relationship with God.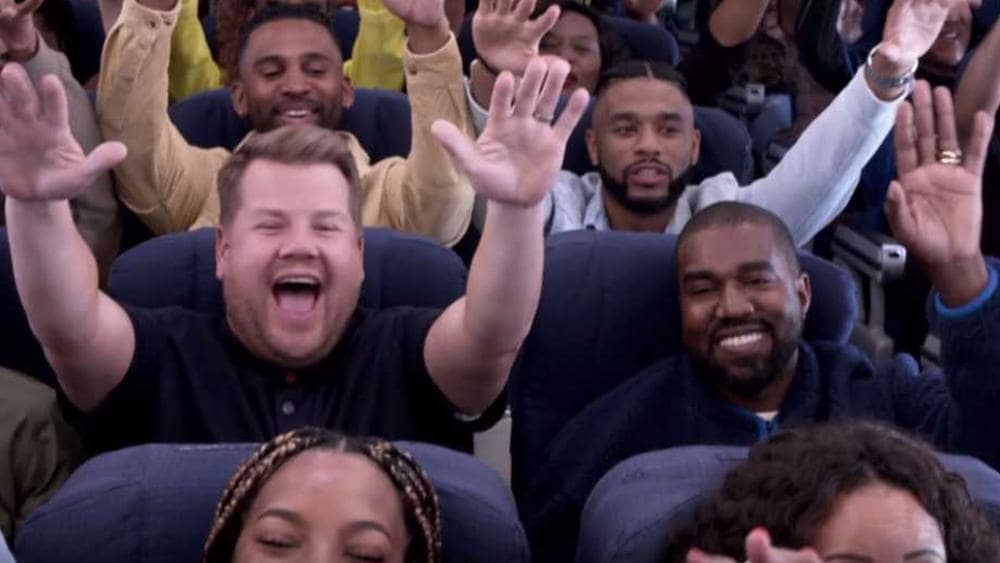 Kanye's rebirth in the Kingdom of Christ is an important part of his identity as he expounds "so now when I talk about how Jesus saved me, more people can relate to that experience. If it was just, 'We grew up with this guy and he's a superstar,' it's less compelling than this guy who had a mental breakdown and this guy was in debt."
The Sunday Service Choir is a musically gifted ministry. Corden is clearly moved and says he feels closer to God. It is not possible to be immersed in these prayers and not be taken higher.
Simple pleasures of life
The conversation turns to the subject of West's family and his marriage to Kim Kardashian. He says, "It is heavenly, It's magnificent." He adds that he enjoys quiet nights in with his children. Kanye reveals that the likes to stay in and read the Bible while Kim watches Dateline.
We can conclude that Kanye's purpose is to spread the Gospel with his God-given talents. When asked "So, you think your spiritual awakening is…?" he replies "Part of my success." He goes on to say." He's showing off. He's showing out… Kanye West works for God."
What does Kanye say to the skeptics? "People who don't believe are the walking dead, they are asleep." So listen to "Jesus Walks" Kanye's new album and hear for yourself or watch one of his Sunday Services and see for yourself.
Related posts
You Might Also Be Interested In...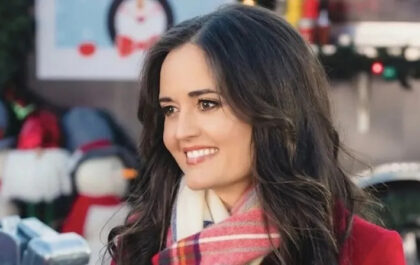 Danica McKellar: "We all get to have a personal relationship with God"
Actress and author Danica McKellar reveals that her newfound faith has reshaped her outlook on life. In Tennessee, her new home provided the church community she sought, prompting a revaluation of her ideas about Christianity. Rom-com enthusiasts acknowledge McKellar for her roles in "Great American…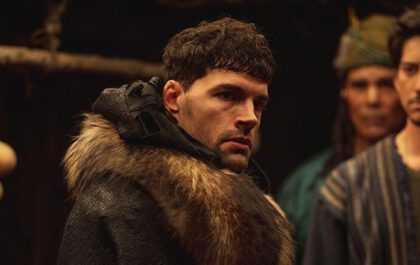 Joel Smallbone Shines in New Faith Musical, "Journey to Bethlehem"
A key performer in the recently unveiled faith-centered musical, "Journey to Bethlehem," openly conveys enthusiasm and interest in the production. He aims to deliver the gospel narrative to a new generation innovatively and distinctively. In the PG-rated film Joel Smallbone from "For King & Country" takes on the role of King…