While gospel music has made its way around most of the greater world well before its peak in popularity in the mid-nineties, the simultaneous rise in social networking and media has changed the game. Artists are recognized internationally and gain a following of listeners from all over the world at the share of one video.
The story goes the same for 12-year-old American boy, Keedron Bryant (Florida). After his parents, Kendric and Johnnetta Bryant posted a video of him singing gospel song "Brand New Life" he became an internet sensation.
"I sang this song 'Brand New Life' and then like two weeks later, we had over one million views," Keedron said. "I need to do this more because this is getting me places that I never thought I would be."
While there is no denying the incredible talent that Keedron has, it is only gospel music that he has ever expressed interest in singing. At such a young age, Keedron knew exactly what he wanted and God has continued to bless him in this path.
 "When I was six, that's when I knew that I really wanted to sing gospel music…If you just heard the message of a song, you can really understand what you're listening about and know God's grace kept you," Keedron said.
Little did anyone know, the video that caught the world's attention and posted to FaceBook back in October of 2018 was the very push that God always intended to give him. Knowing what his dream was since he was only six years old, he was ready to go after it with the support of the world behind him, and with God on his side.
Just this week, Keedron had the opportunity to attend the Gospel Choice Music Awards in Georgia, USA. By the favor of God, and the people, Keedron (12) was awarded the Youth Male Vocalist of the Year in the Gospel Choice Music Awards. Through receiving this mentionable award, Keedron was recognized by gospel legend, John P. Kee and so many other artists. Not to mention, the thousands of people who began posting and sharing about him instantly upon their discovery.
Keedron continues to pursue his life dream of being a famous gospel singer and sharing the light and truth with the whole world. Parents, Kendric and Johnetta, are very grateful for the passion their son has for gospel music.
 "He wakes up in the morning signing, he goes throughout the day singing, we've got to make him stop singing at night, so he can go to sleep," Kendric said. "He has put in the work, and he's truly passionate about it," Johnetta said.
At only 12 years of age, Keedron is ready to keep pushing towards his dream of being a world renown gospel vocalist. You don't want to forget this name! You will be hearing it for years to come.
Quotes from an Interview with First Coast News Source.
Related posts
You Might Also Be Interested In...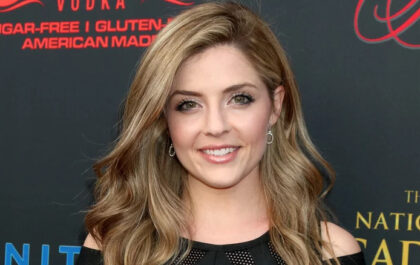 Actress Jen Lilley Explains That You Are Never Beyond Redemption
Jen Lilley bids farewell to "Days of Our Lives" after a ten-year tenure on the series. Reflecting on her role, she expressed how portraying the character imparted profound lessons on empathy and grace. Renowned for Hallmark and family movies, she also portrayed Theresa Donovan for…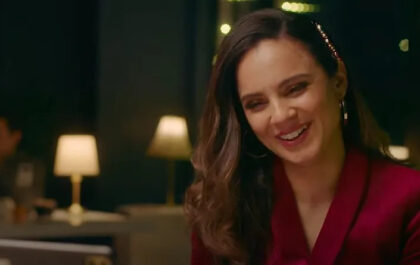 "Divine Influencer" is About Embracing Christian Values in This Current Era
Two faith-based entertainment figures collaborate in a new film "Divine Influencer." The film infuses a biblical angle into the modern concept of an "influencer." Lara Silva, acclaimed for "The Chosen," portrays Olivia, a self-absorbed influencer, in the faith-based movie "Divine Influencer." Premiered on Pure Flix,…