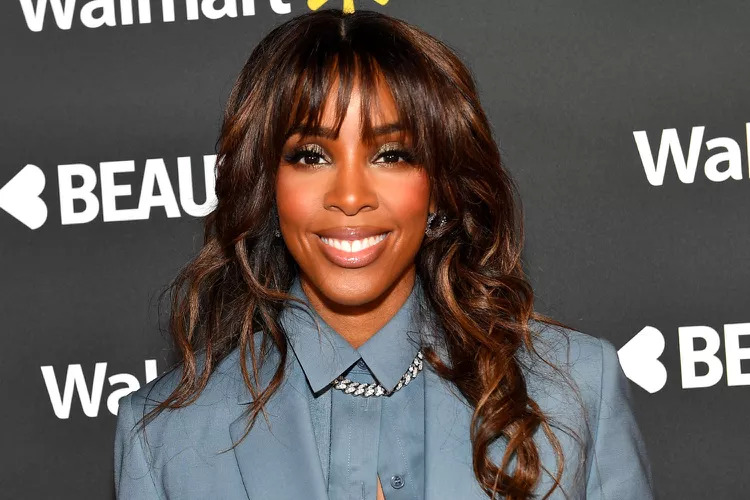 Kelly Rowland on Navigating Parenthood with Faith, Grace, and Love
Abraham Cuch, 2 months ago
0
3 min

read
128
In a recent interview with Kindred by Parents, renowned singer Kelly Rowland discussed the challenges and joys of parenting. 
She explained how important it was for her to be the best parent she could be for her sons.
"I want to really be a part of bringing some really amazing young men forth into the world. That was my only prayer," said the songstress.
"I don't know why I'm emotional, but my only prayer was to have really great young Black men in this world who were sure of themselves and didn't have to be told who they were," she said.
Rowland, a mother of two sons (Noah, 2, and Titan, 8), shares her motherhood journey with husband Tim Weatherspoon. She places great importance on nurturing and cherishing children and their passions.
Rowland emphasized immersing in children's passions and joys for effective nurturing and understanding of their happiness.
She explained, "I'll sit out here and watch him do basketball or do whatever it is that he loves so much because I want him to know that I see it. It's wonderful. It's worth celebrating. You're worth celebrating. Your try is worth celebrating. I love all that is you."
Her faith influences her parenting. Rowland comforted her son Titian by guiding him to visualize "Footprints in the Sand" by Mary Stevenson during a moment of distress.
Titan affirmed envisioning his footprints, God's, the expansive sky, and the ocean's blue in his mind's eye.
The singer then explained to Titan, "That's God next to you at all times. That's how close he is."
"You saw how big the ocean was? How big the sky was?' I was like, 'That's God. He's always next to us,'" Rowland added.
From Destiny's Child to a Massively Successful Solo Career
Kelly Rowland, born Kelendria Trene Rowland on February 11, 1981, in Atlanta, Georgia, is a multifaceted American artist.
She skyrocketed to fame as a member of Destiny's Child, a girl group where she, alongside Beyoncé Knowles and Michelle Williams, etched a lasting legacy.
Their rise to international stardom was propelled by hit songs like "Say My Name," "Survivor," and "Bootylicious," wherein Kelly Rowland's powerful vocals and captivating stage presence played a vital role.
Post her Destiny's Child era, Kelly Rowland embarked on a thriving solo career, marking her journey with notable albums such as "Simply Deep" (2002), "Ms. Kelly" (2007), and "Here I Am" (2011).
Her solo hits, including collaborations like "Dilemma" with Nelly, "Motivation" featuring Lil Wayne, and "Commander," showcased her versatility by blending R&B, pop, and hip-hop elements into her music.
Simultaneously, she ventured into the realm of acting, gracing film and television productions like "Freddy vs. Jason" and "Empire."
Beyond her contributions to the arts, Kelly Rowland is recognized for her philanthropic efforts and advocacy across diverse causes, particularly in children's health, education, and disaster relief initiatives.
This multifaceted approach defines Rowland's influence, solidifying her standing as a respected figure both within and outside the entertainment industry.
Related posts
You Might Also Be Interested In...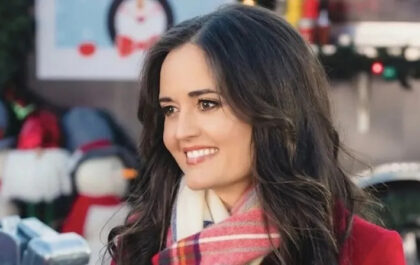 Danica McKellar: "We all get to have a personal relationship with God"
Actress and author Danica McKellar reveals that her newfound faith has reshaped her outlook on life. In Tennessee, her new home provided the church community she sought, prompting a revaluation of her ideas about Christianity. Rom-com enthusiasts acknowledge McKellar for her roles in "Great American…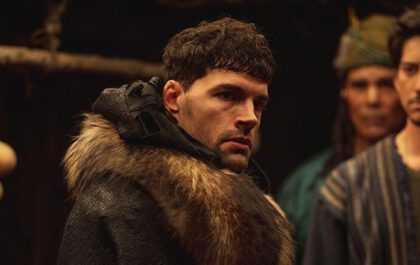 Joel Smallbone Shines in New Faith Musical, "Journey to Bethlehem"
A key performer in the recently unveiled faith-centered musical, "Journey to Bethlehem," openly conveys enthusiasm and interest in the production. He aims to deliver the gospel narrative to a new generation innovatively and distinctively. In the PG-rated film Joel Smallbone from "For King & Country" takes on the role of King…