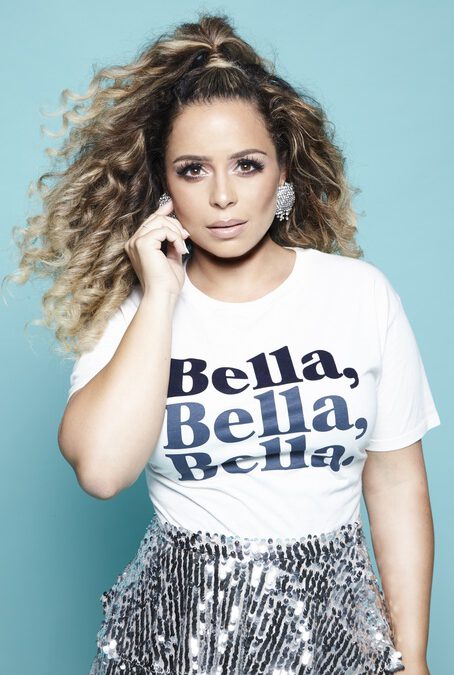 Blanca Speaks About the Hurt and The Redemption Through Her Music
Abraham Cuch, 2 months ago
0
3 min

read
140
Blanca, the talented recording artist signed with Curb | Word Entertainment, embarks on a deeper exploration of self-discovery. She released the deluxe edition of her highly acclaimed album, "The Heartbreak And The Healing."
Available now (9/29), this expanded edition features the original 13 tracks from the LP. Along with that, the album features two new original songs "If It Ain't You" and "Tell 'Em It Was You."
Additionally, it features collaborations and recent renditions of "The Healing" in Spanish and Portuguese.
With a total of 22 tracks, the deluxe edition curates a diverse and multilingual playlist. It incorporates unreleased selections and past singles.
Essentially, this marks the completion of one chapter and heralding the empowering beginning of Blanca's next musical era.
"This new album is really just my journal in a sense," Blanca explained.
"It's songs of the journey I've been on after going through a divorce. I think sometimes the best way to describe it is the juxtaposition of pain and praise happening in one moment. That's what I wanted to bring with this album," she added.
She explained that this encompasses the capacity to endure heartbreak while also embracing the potential for healing and growth.
She added, "I sing songs about the hard stuff, but I also have songs on there that speak on redemption and the awakening of finding myself, finding my voice. So I wanted it to be real."
A blend of multiple genres of music with exciting new collaborations
A prominent Gospel singer, Blanca has captivated audiences with her powerful voice and heartfelt performances.
Born as Blanca Elaine Callahan, she gained widespread recognition as a member of the acclaimed Christian hip-hop group "Group 1 Crew" before embarking on a successful solo career.
Hailing from the Bronx, New York, Blanca's music is deeply rooted in her faith, and she often infuses her lyrics with messages of hope, redemption, and resilience.
Blanca's third full-length album, "The Heartbreak And The Healing (Deluxe Edition)," delves into the duality of pain and recovery.
Evidently, the singer-songwriter is vulnerable in this collection, showcasing her powerful voice and transparent lyricism.
The album blends pop, Latin, hip-hop, and Gospel, guiding listeners through Blanca's journey of self-discovery and resilience.
The deluxe edition features collaborations with artists like Jekalyn Carr, Dante Bowe, Ty Brasel, Tauren Wells, Julliany Souza, and Montesanto.
Expanding her influence across languages and genres, Blanca's single "Something Better" gained significant traction, becoming one of the most-added singles at Pop AC Radio upon its release.
Additionally, she received two nominations for the 54th Annual GMA Dove Awards. The nominations were for Spanish Language Recorded Song of the Year for "Nubes," her collaboration with Indiomar.
The second nomination for Contemporary Gospel Recorded Song of the Year for her original track "New Day (feat. Jekalyn Carr)."
The awards ceremony is scheduled for October 17, 2023, in Nashville, with winners announced on October 20, 2023. The anticipated event was during a televised broadcast on Trinity Broadcasting Network (TBN) and the TBN app.
Related posts
You Might Also Be Interested In...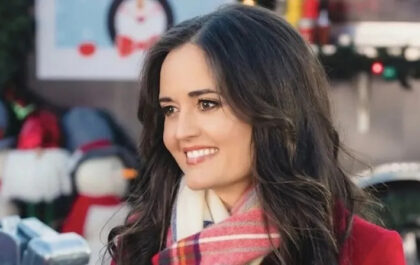 Danica McKellar: "We all get to have a personal relationship with God"
Actress and author Danica McKellar reveals that her newfound faith has reshaped her outlook on life. In Tennessee, her new home provided the church community she sought, prompting a revaluation of her ideas about Christianity. Rom-com enthusiasts acknowledge McKellar for her roles in "Great American…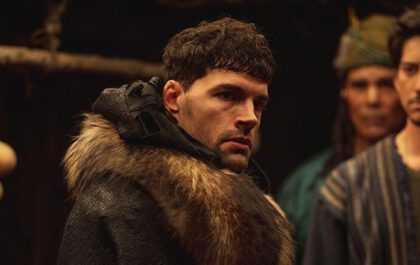 Joel Smallbone Shines in New Faith Musical, "Journey to Bethlehem"
A key performer in the recently unveiled faith-centered musical, "Journey to Bethlehem," openly conveys enthusiasm and interest in the production. He aims to deliver the gospel narrative to a new generation innovatively and distinctively. In the PG-rated film Joel Smallbone from "For King & Country" takes on the role of King…