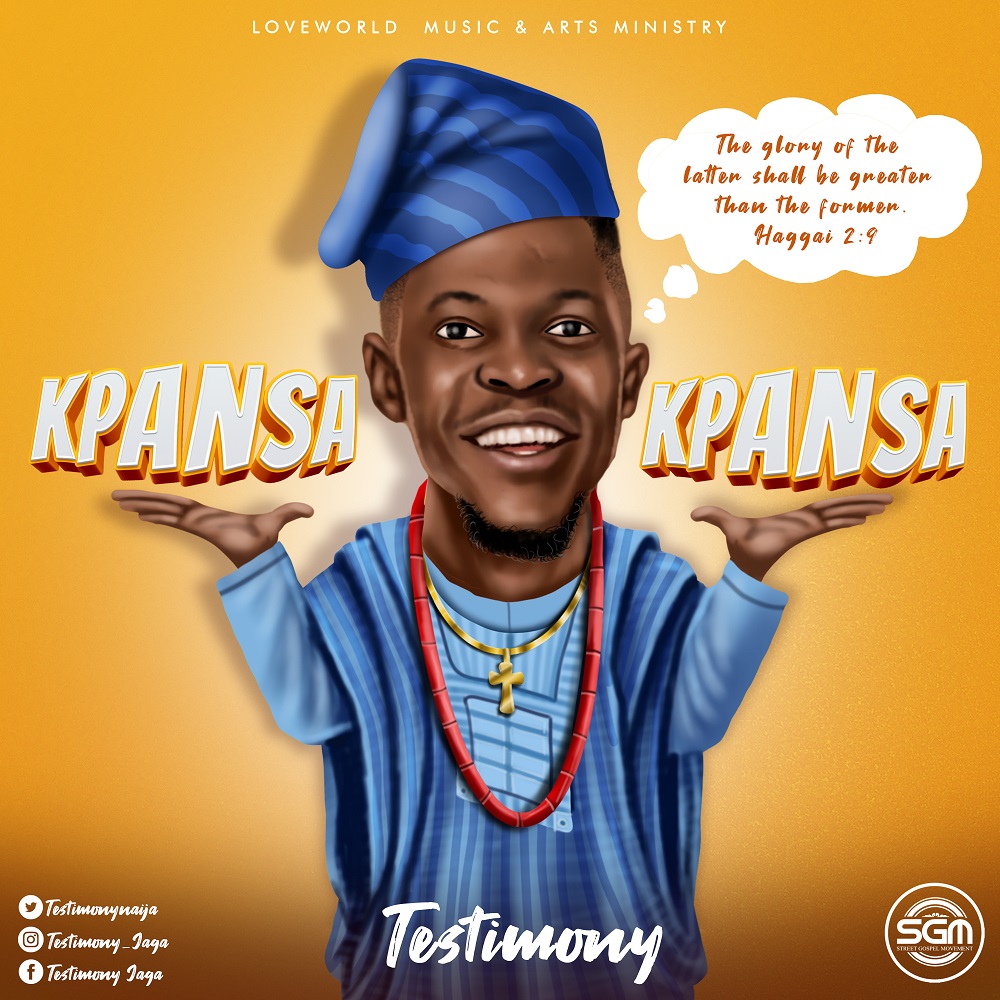 NEW SINGLE OUT NOW! (KPANSA KPANSA by Testimony Mr Jaga)
Abraham Cuch, 2 years ago
0
4 min

read
6189
It has been five inspiring months since the great announcement made by the man of God Reverend Chris Oyakhilome of the year 2019 to be the Year of Lights. Many powerful things have happened since the new year began and we have so much to thank God for already!
One man is ready to tell the whole world just how good God is – the highly admired and talented Fuji-pop artist and Gospel minister, Testimony Mr Jaga. You may recall his first single that came out earlier this year, called Not Enough. Well, he is back with more and this one is all about living in the glory of God!
"KPANSA KPANSA", which translates to mean "More testimonies" is a song that will keep you praising the Lord for all He has given you while looking forward with expectation for greater and greater glory to come. After all, His Word promises in Haggai 2:9 that "The glory of the latter shall be greater than the former".
Make sure to check out the new single by the one and only, Testimony Mr Jaga, Produced by JMOSES, and inspired by LoveWorld President, Pastor Chris Oyakhilome's powerful word for this Year of Lights!
(KPANSA KPANSA LYRICS)

(Intro)
Oshe
Testi Jaga
Testimony
Kpansa
Kpansa kpansa
Kpansa (2x)
Kpansa kpansa kpansa
Kpansa (2x)
Kpansa kpansa kpansa
Wangba

You think God is done with you
Or this is the best you can be or have
Give God more chance oshe

You think you've seen Blessings before oh
Wait for God oh
You'll see more more more blessings
You think you've seen favour before oh
Wait for God oh
You'll see more more more  favour oh
You think you've seen money before
Oya wait for God oh
You'll see more more  more money
You think this is the best you can be
Oya wait for God oh
You're making history

(Chorus)
God is taking me (to where)
From glory to glory
Jehovah is taking me (to where)
From glory to glory
God is taking us (to where)
From glory to glory (we love you Jesus)
Jehovah is taking us (to where)
From glory to glory

Part 1 leshiri
Part 2 mgbole yin
Part 3 Part 4 Part 5 Part 6 Part 7 Part 8 Part 9
My blessings can never end

Them go hear more  more testimonies 
Ala
Kpansa kpansa
Them go hear kpansa kpansa
Testimony Kpansa
This is the morning of my life
Kpansa (2x)
I'm just starting God never finish it
Testimony Kpansa (2x)
I'm favoured in everywhere
Kpansa (2x)
My light is shining in every nation
Testimony Kpansa (2x)
My testimonies is everywhere
Kpansa (2x)

Them go hear 
Kpansa
Kpansa kpansa
Kpansa (2x)
Kpansa kpansa kpansa
Kpansa (2x)
Kpansa kpansa kpansa
Wangba

You think you have good job
Wait for God oh
Till you become job giver
You think you live in good house
Oya wait for God oh
Till you become estate owner
You think God is done with you
Oya wait for God oh
This is just the rehearsal
Oh people laughing at you
Oya wait for God oh
Very soon they'll celebrate you
Your miracles has come
Your blessings have come
Your marriage has come
Your baby is on the way

Miracle has come
Your blessings have come
Your marriage has come
Your baby is on the way

(Chorus)
God is taking me (to where)
From glory to glory
Jehovah is taking me
From glory to glory
God is taking us
From glory to glory (from glory to glory)
Jehovah is taking us
From glory to glory

Part 1 leshiri
Part 2 mgbole yin
Part 3 Part 4 Part 5 Part 6 Part 7 Part 8 Part 9
My blessings can never end

Them go hear more  more testimonies 
Ala
Kpansa kpansa
Them go hear kpansa kpansa
Testimony Kpansa
This is the morning of my life
Kpansa (2x)
I'm just starting God never finish it
Testimony Kpansa (2x)
I'm favoured in everywhere
Kpansa (2x)
My light is shining in every nation
Testimony Kpansa (2x)
My testimonies is everywhere
Kpansa (2x)
I'm making history I'm breaking history
Testimony Kpansa

Kpan sa Kpan sa kpan sa 
Kpansa (2x)


SPEAKING IN TONGUES
Testimony Kpansa
Kpansa (2x)
Testimony Kpansa
Kpansa (2x)


Testimony kpansa (2x)
Testimony
Them go hear
Kpansa
Kpansa (2x)
Thank you everybody
Lyrics from: https://xclusivegospel.com/2019/05/10/testimony-kpansa-kpansa/
Related posts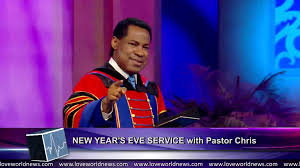 LMAM stars light up the stage at December 31st Global New Years' Service and FALA 2018
Stunning LMAM stars dazzled the global audience as they ushered in 2019, the Year of Lights. Excitement resonated through each and every individual present at Loveworld Convocation Arena, and even in those who viewed the event from home. The annual event that celebrated the exemplary…