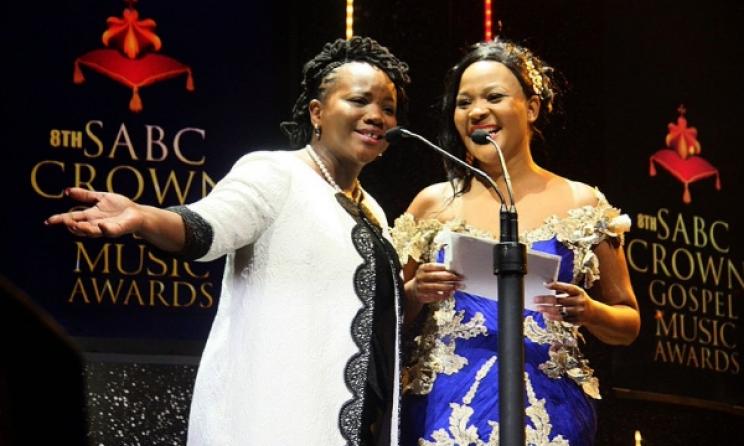 SABC Crown Gospel Awards
Ama Williams, 5 years ago
0
4 min

read
4089
The LIMA awards are not the only gospel awards to have happened recently. Every year the SABC holds the wonderful Crown Gospel. The event that ended just a few days announced their big winners. The award ceremony took place in Durban, South Africa at the ICC on November 25, 2018.
With over 600 entries of mega gospel stars, judges had a tough time making their selections, yet after much consideration, the winners were chosen!
The 'Best Collaboration' category, also received a wave of entries this year, more than it has in the previous years. A large number of entries is tied to the growing local gospel scene which every year nurtures an array of blossoming young artists. The Crown Gospel awards also aim to celebrate the art of lyrics with its award for Best Song Writer.
"There's a new generation of writers who may not be in the limelight or celebrated but create a grand platform for the singers." Previous winners in this category included Thina Zungu's Kwanqaba Umusa and Andile Ka Majola's Nanoma Niyangibona! Below is a list of the big winners:
Best Female Gospel Artist
Swazi Ndlamini – 'You Are Great'
Mabongi Mabaso – 'Tintswalo'
Pretty Mhlongo – 'Gam'elihle'
Verona – 'Victorious'
Thabelo Metshiunda – 'U kha Divha u Muzimu Medley '
Best Male Gospel Artist
Sipho Ngwenya – Intimate Season 3
Tebogo Moloi – Omha Tsohle
Lungi Ndala – Kea Leboha Jesu
Khaya Mthethwa – Umkhulu Umsebenzi
Best of Africa Gospel
Takesure Zama (Zimbabwe) –' Ngidinga Wena'
Tshepo Lesole (Botswana) – 'Use Me'
Godwin Omighale (Nigeria) – 'Winner Man'
Ayo Solanke (Nigeria) – 'God of Wonders'
Best Gospel Music Video
Abathandwa Ehhe – 'Moya Wami'
Fikile Mlomo – 'Phendula Jehova'
Obrey M – 'Impumelelo'
Dube Brothers – 'Blessed'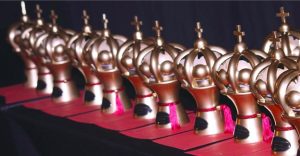 Best Church Choir
Blessed Jerusalema – 'Ngijulise'
The Spirit Healer – 'Ngena Ulindelwe'
Abahlabeleli Uzowapholisa – 'Amanxeba'
Best Gospel Rock
Buhle Thela – 'Halleluiah'
DCC – 'Worship Forward'
Palesa Ngwenya – 'Awesome God'
Natalie Rungan – 'Grace is Shouting out'
Best Gospel Jazz Song
Bheka Mthethwa – 'All By Grace'
Sicelo Moya – 'Ewe Jesu'
Nzala Mokoena – 'Konke Ksebenzela Ukulunga'
Best Gospel Maskandi
Amageza Amahle – 'Ngithandaze'
Indlalifa Kushintsh' – 'Isimo'
Mduduzi Nyawose – 'Ungunguye'
Mude Mude – 'Wakhulula umoya Wami'
Best Gospel Producer Album
Nqubeko Mbatha for Tshwane Gospel Choir – The Next Revival
Ayanda Ntanzi – Nasempini
Sam Ngonyama – Intimate Worship Season 3
Neyi Zimu – Another Level of Worship
Best Tap and Clap
Sifofane Gospel Choir – 'Tlohelang ho Bolaya Bomme le Bana'
Thohoyandou God is Love Choir – 'Mbilu Nyanga'
The Book of Lekgowa – 'Tsietsi'
Dipaki tsa Morena – 'Ma Africa'
Best Praise Song
Ayanda Ntanzi – 'Nasempini'
Tshwane Gospel – 'Choir Praise Him Alone'
Mlungisi Buthelezi – 'Ngcwele Ngcwele'
Lungi Ndala – 'This God That We Serve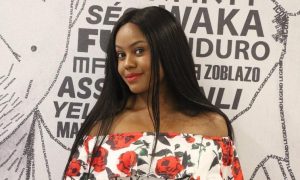 Best Traditional Gospel
Teboho Moloi – 'It Is Well'
Babo Ngcobo – 'Thixo Mkhululi'
The Living Rock – 'Bombo ra va Kreste'
Bulelani Koyo – 'Zonke Izono/lizalis'idinga Lakho'
Best Gospel Contemporary Song
Phindi Phewa – 'Raising Jesus Flag'
Tshwane Gospel Choir – 'Sweeter'
Neyi Zimu – 'Victorious'
Gugulethu Nkutha – 'Risen King'
Best Gospel Group
Tshwane Gospel Group – The Next Revival
Anointed Worship – Live at Breytenbad Season 2
The Living Rock – Bombo ra va Kreste
Abathandwa – Amagatsha
Best Songwriter
Sbu Banda – 'Kuyokusiza Ngani'
Babo Ngcobo – 'Thixo Mkhululi'
Mxolisi Mbethe – 'Sikufanele'
Thula ga Ndlela – 'Dabula amaZulu Wehle'
Best Gospel Worship Song
Phuluso Thenga – 'You Are In This Place'
Zonke Makhoba – 'Before your Throne'
Sicelo Moya – 'My Everything'
Lebohang Kgapola – 'We Bless Your Name/We Serve a Great God'
Best Newcomer
Lebohang Kgapola – 'Freedom Song'
Gugulethu Nkutha – 'After Creation'
Phummy Shalvah – 'Strong Redeemer'
Phuluso Thenga – 'Glory/Uyavhusa'
Best Gospel Album
Sicelo Moya – Solid Rock
DCC – Worship Forward
Tshwane Gospel Choir – The Next Revival
Khaya Mthethwa – Mukhulu Umsebenzi
Best Gospel Song
Dumi Mkokstad – 'Ulwandle'
Hlengiwe Mhlaba – 'Sthandwa Sami'
Lungi Ndala – 'Kea Leboha Jeso'
Khaya Mthethwa – 'Mkhulu Umsebenzi'
Best Gospel Artist
Baboa Ngcobo – Thixo Mkhululi
Teboho Moloi – Ompha Tsohle
Sipho Ngwenya – Intimate Worship Season 3
Hlengiwe Mhlaba – Sthandwa Sami
Best Gospel Community Radio Show
Related posts
You Might Also Be Interested In...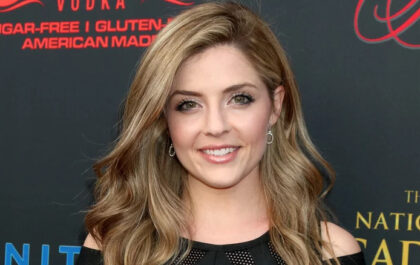 Actress Jen Lilley Explains That You Are Never Beyond Redemption
Jen Lilley bids farewell to "Days of Our Lives" after a ten-year tenure on the series. Reflecting on her role, she expressed how portraying the character imparted profound lessons on empathy and grace. Renowned for Hallmark and family movies, she also portrayed Theresa Donovan for…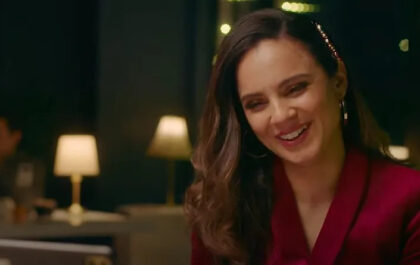 "Divine Influencer" is About Embracing Christian Values in This Current Era
Two faith-based entertainment figures collaborate in a new film "Divine Influencer." The film infuses a biblical angle into the modern concept of an "influencer." Lara Silva, acclaimed for "The Chosen," portrays Olivia, a self-absorbed influencer, in the faith-based movie "Divine Influencer." Premiered on Pure Flix,…