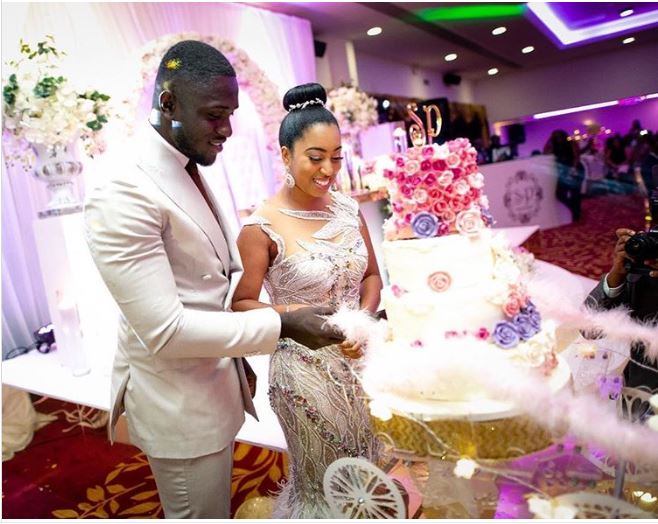 Sharon Oyakhilome and Phillip Frimpong's Magical Honeymoon
Ama Williams, 4 years ago
0
2 min

read
5103
Earlier this month Sharon Carissa Oyakhilome, aka CSO and her Ghanaian beau, Phillip Frimpong celebrated their glorious wedding. Now, on their beautiful honeymoon holiday, the couple is soaking up some delicious summer sun.
Sharon Carissa took to Instagram last week to post some sneak peeks of her gorgeous honeymoon. The couple can be pictured living it up on mystery tropical beach surrounded by palm trees and crystal blue waters.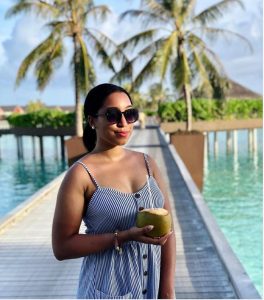 The newlyweds are looking simply sensational tucked away in their little island of love. The stylish Sharon, pictured in a fresh pinstriped summer dress, elegantly stands on a boardwalk with a coconut drink in her hand. The dashingly dreamy Phillip Frimpong who wore a matching shirt, is pictured relaxing playfully in the sun surrounded by breathtakingly blue skies and water.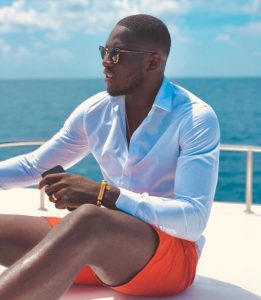 The couple indeed looked like they're having an incredibly romantic getaway, and it is certainly well deserved. It's not every day that two great children of God unite like this. Sharon Carissa is of course the daughter of the one of the world's most highly respected pastors, Pastor Chris Oyakhilome. She is also the wonderfully talented gospel singer, CSO.
Mr. Frimpong is an international entrepreneur in the industry of traditional African designer prints and decorative fabrics. The two were thrilled to tie the knot as they both stated, "I cannot wait to marry my best friend."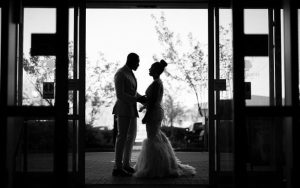 Sharon Carissa and Phillip Frimpong have been overwhelmed by the out-pour of love received from the nation, and even around the world. The wedding ceremony that took place earlier this month created a buzz of epic proportions. Millions of people around the world watched the live-stream of the wedding. Viewers, enamored with the couple were blown away by the dynamite celebrations.
It was a festivity of African culture. The Nigerian and Ghanaian style wedding embraced each other's traditions. The bride and groom wore their classic ceremonial attire. Sharon, her custom red dress and coral beads, and Phillip in his bright green kente cloth. It was a "bi-national, colorful traditional ceremony"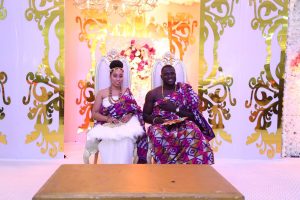 Pastor Chris, who was alongside his daughter, blessed the ceremony, making it a truly spiritual and inspirational occasion filled with God's love. The couple was officiated by the world-renowned minister Benny Hinn. There were many other special guests that graced the ceremony. Nigeria's hottest gospel stars like, Testimony; Martin PK; UR Flame; Sniper and Israel Strong. The legendary Sinach also gave an outstanding performance.
The couple are expected to be back soon and are eager to begin the rest of their lives together. The world is eager to see what is in store for them.
Related posts
You Might Also Be Interested In...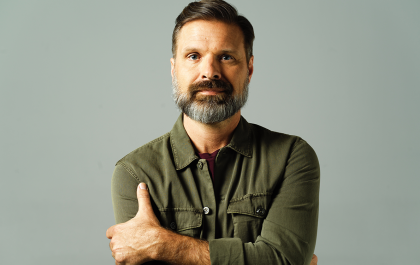 Mac Powell Goes on Tour This Fall
Mac Powell announces the first solo tour in a while called "Mac Powell & Friends Tour". The concerts kick off in mid-fall, October 25th, starting in Jonesboro, Arkansas. During the tour, the singer will visit twelve cities in nine states, primarily in the South-East. The…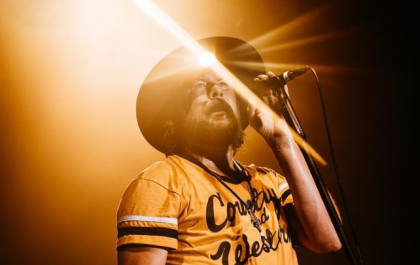 Zach Williams' new album release date revealed
A new album by Christian rock artist Zach Williams has the title "Rescue Story" and comes out on September 29th. The American musician talked about that in an exclusive interview for CCM Magazine. Right before, on July 29th, Williams dropped a new music video for…