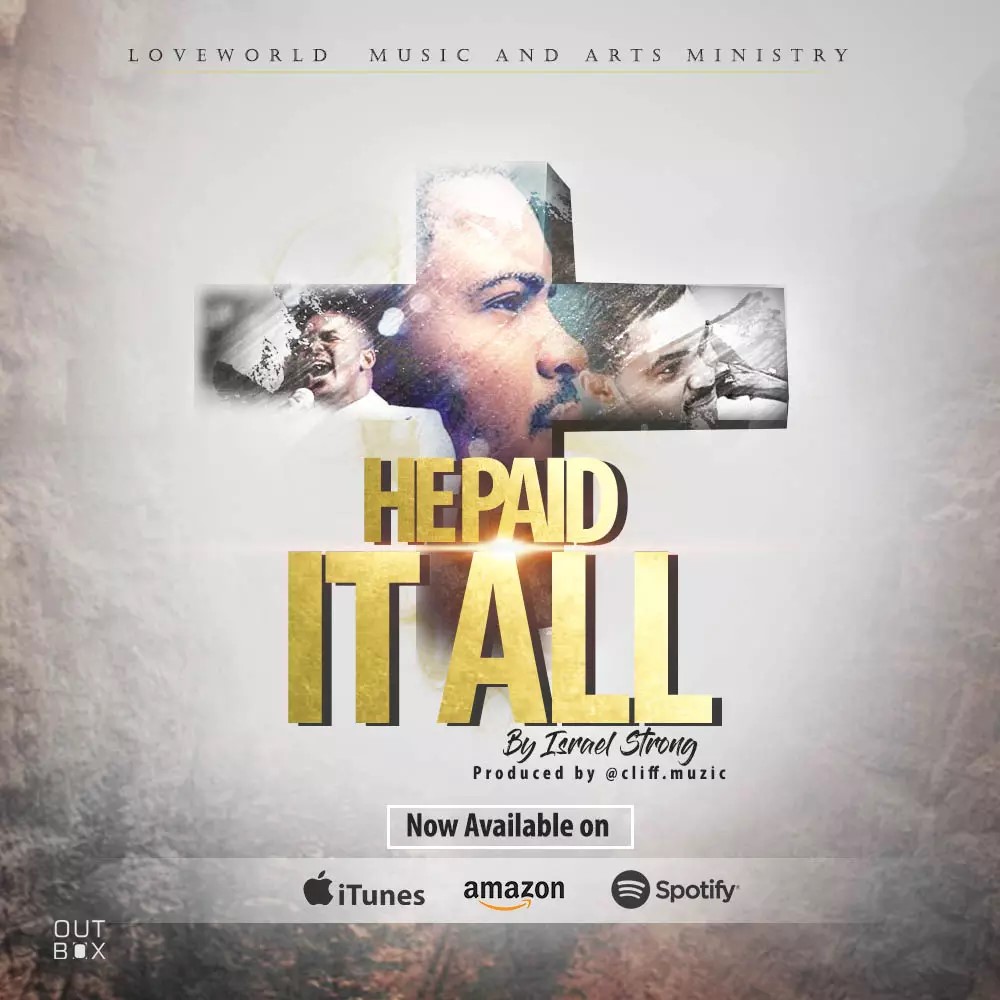 Israel Strong Pays Tribute to the Lord
Abraham Cuch, 4 years ago
0
3 min

read
3759
The LoveWorld Inc's favorite gospel star, Israel Strong  is back with another powerful track 'He Paid It All'. This devoted and soulful artist has won several other awards over the years for his gospel hits.
It is a beautiful tribute to Jesus Christ. The song talks about how Jesus Christ paid for our sins. "I'll never forget what he did on the cross to me, oh what a perfect love." It is a song filled with devotion and gratitude for Jesus.
The song, with the simple line "He paid it all" perfectly describes Jesus' selfless act as well as his love for humanity. The catchy pop song echoes Strong's deep sense of thankfulness. Strong's smooth and high vocals come alive and force you to sing along and shout hallelujah. Israel Strong is certainly a force to be reckoned with in the world of gospel. The vocalist has won multiple awards. In 2015, Strong was the recipient of 'Song Writer of the year' for the junior category. The awards project was created in order to "to reach the world through music and creative arts ministrations." A strong sense of devotion super evident in all his music.
His other hot tracks include, New Level and the Advantage among many others, all of them channeling the love of God. In an interview with this "great minister of God in songs", Israel Strong told us about the inspiration of his new single. He said; "This song was birthed by the Spirit of God and it came to me during my personal prayer and fasting. I wanted to sing a song that was in line with the message of year and God granted my heart desire." Indeed a Channeling of Faith.
Check out more of Israel's Strong's inspiring hits that we selected that bets show his glorious gratitude to the Lord.
Strong communicates with the Lord through his music with themes of gratitude and appreciation. In one of his most popular hits of 2016 'Born Victorious' , Strong talks about talks about creation and expresses a "confession of what God's word says about the new creation in Christ" This great song was produced by Kelly Lyon, one of the genres top producers.
The Man of the Mountain Top is another great song that talks about that special presence that is constantly watches over you. We all want to climb that great mountain top, getting there can be scary but once you're on top you "can never fall". This is what Strong talks about in this moving track.
Strong is one of LoveWorld Music and Arts Ministry's greatest artists and has expressed his great sense of appreciation for his church for honoring him before the world to the glory of God. He has stated the he owes his inspiration to Pastor Chris and Christ Embassy. In Israel Strong's Voice, "am following my man of God, bumper to bumper."
Other top gospel artists from the church including Sinach, Ada, Eben, Frank Edwards, Testimony Jaga, Rap Nation Jahdiel, Evangelist Kathy Woghiren, Buchi, Wisdom continue to transform gospel.
Follow Israel Strong on Kingschat today by clicking here! 
Related posts
You Might Also Be Interested In...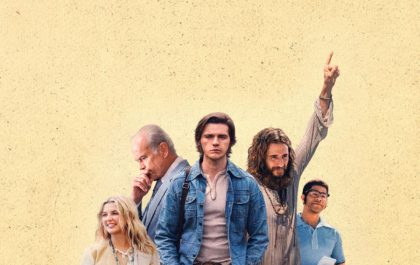 The most successful film from Lionsgate since 2019: Jesus Revolution passes $40 million in revenue
Thanks to another solid showing, "Jesus Revolution" passed $40 million at the box office last week and is now the highest-grossing movie from Lionsgate since 2019. On Monday, March 13th, the film grossed $615,000, which is an impressive number for a weeknight. It represented a…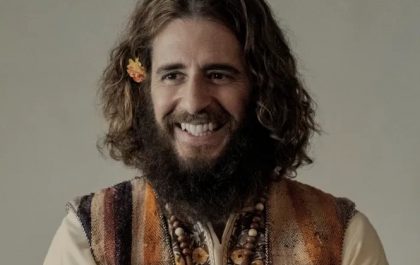 Jonathan Roumie: "Culture is reactivating to welcome God back"
Jonathan Roumie, who plays Jesus on the hit television series "The Chosen," wears flower power patterns in the new film, "Jesus Revolution," starring Kelsey Grammer. This film chronicles the Jesus Movement that swept Southern California in the early 1970s. The movie tells the story of…