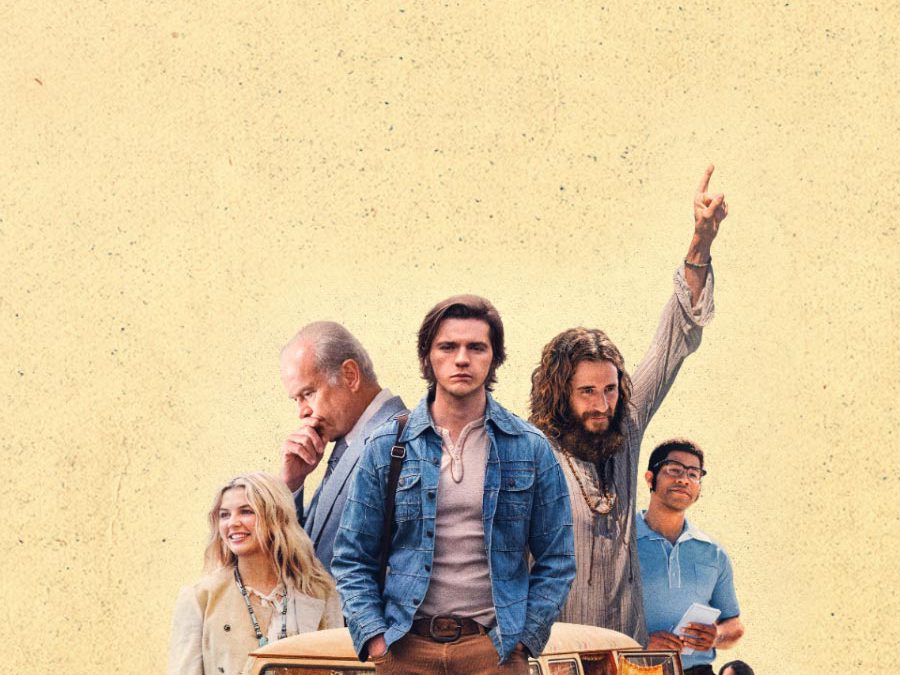 Thanks to another solid showing, "Jesus Revolution" passed $40 million at the box office last week and is now the highest-grossing movie from Lionsgate since 2019.
On Monday, March 13th, the film grossed $615,000, which is an impressive number for a weeknight. It represented a drop of just 29 percent from the Monday before.
"Jesus Revolution" now ranks number one among all Lionsgate post-pandemic movies with $40.02 million domestically. In the United States, "The Hitman's Wife's Bodyguard" grossed $38 million for the studio in 2021, while "The Unbearable Weight of Massive Talent," the top film of 2022 from Lionsgate, grossed $20 million.
Based on a true story from the 1960s and 1970s, "Jesus Revolution" recounts a hippie-led revival that inspired countless ministries. It tells the stories of three men: Chuck Smith, Lonnie Frisbee and Greg Laurie.
Jonathan Roumie: "It is about faith; it is about hope and redemption and finding your identity in God"
Jonathan Roumie, who also stars in "The Chosen" plays Lonnie Frisbee, Kelsey Grammer, known from "Cheers" and "Frasier" plays Chuck Smith, and Joel Courtney plays Greg Laurie in "Jesus Revolution."
The film has lessons for the world of today, according to Jonathan Roumie.
"It is about faith, it is about hope and redemption and finding your identity in God. It is the great human conundrum, it is the great question we all ask ourselves: What am I doing? Why am I here? What is my purpose? And every generation has that and gets distracted from God… When people come to the realization that God is their identity, God is behind their identity, everything falls into place," Jonathan Roumie told Christian Headlines.
The producer of the movie, Kevin Downes, is impressed with the performance of "Jesus Revolution."
"These numbers are incredible, especially coming out of a pandemic," he told Christian Headlines, adding that faith audiences are coming out "in droves."
"They are not going away," Kevin Downes said of faith-based moviegoers.
Kevin Downes is one of the co-founders of Kingdom Story Company, which made the movie. Tony Young, Jon Erwin and Andy Erwin are also co-founders. Kingdom Story Company also produced "I Can Only Imagine," "I Still Believe" and "American Underdog."
"Jesus Revolution" coincides with awakening at Wilmore University
In "Jesus Revolution," Lonnie Frisbee is often distracted from his convictions and calling by past traumas. Due to Chuck Smith's recurring drug habit, sexual promiscuity and penchant for showmanship rather than authentic discipleship, Greg Laurie described Chuck Smith's split from Lonnie Frisbee as "unfortunate," although necessary.
Lonnie Frisbee attended a fellowship in Florida, but Chuck Smith stayed home to tend to his flock. Despite Lonnie Frisbee's systematic approach to Scripture teaching, Chuck Smith appeared to thrive around him. But without Chuck Smith's influence, Lonnie Frisbee was drawn in by people with skewed theology.
Lonnie Frisbee chased the "glory days" of the Jesus Movement for most of his remaining years, despite an untimely diagnosis. He apologized for his choices, repented and returned to God after succumbing to a virus.
The protagonists of "Jesus Revolution," Lonnie Frisbee, Chuck Smith and Greg Laurie, seem strangely familiar in an era just as divided, discouraged and aimless fifty years later.
According to Jonathan Roumie, the release of the movie coincides with an awakening at Wilmore University in Kentucky and other universities throughout the United States.
Related posts
You Might Also Be Interested In...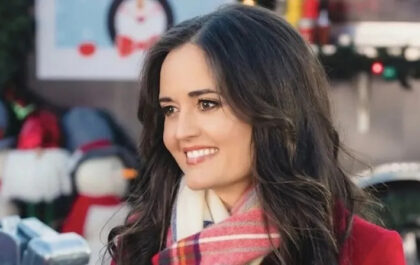 Danica McKellar: "We all get to have a personal relationship with God"
Actress and author Danica McKellar reveals that her newfound faith has reshaped her outlook on life. In Tennessee, her new home provided the church community she sought, prompting a revaluation of her ideas about Christianity. Rom-com enthusiasts acknowledge McKellar for her roles in "Great American…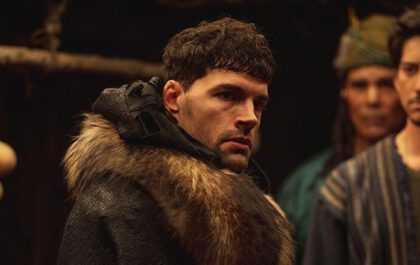 Joel Smallbone Shines in New Faith Musical, "Journey to Bethlehem"
A key performer in the recently unveiled faith-centered musical, "Journey to Bethlehem," openly conveys enthusiasm and interest in the production. He aims to deliver the gospel narrative to a new generation innovatively and distinctively. In the PG-rated film Joel Smallbone from "For King & Country" takes on the role of King…