New Christmas movie seeks to tell girls they are "magnificent"
Abraham Cuch, 2 years ago
0
2 min

read
517
Normally, Christmas movies are about forgiveness or cherishing other people, but the new faith-based Christmas movie "The Farmer and the Belle: Saving Santaland" aims to tell girls that they are "magnificent masterpieces" made in the image of God.
The movie, which is available on DVD and for streaming online, is loosely based on the romance between the actors Jenn Gotzon and Jim Chandler.
The two met on a movie set in 2014 and quickly started dating. Today, they are married.
On IMDB, "The Farmer and the Belle: Saving Santaland" is described like this:
"Sparks fly between a famous model and a farmer with a young daughter when she visits her childhood home. The town is in danger of losing their beloved Santaland festival, but miracles can happen with a little love, family, and faith."
In an Interview with FaithWire, Jim Chandler told why it was important for them to embed a special message to girls.
"The overriding message, really, for us men is that we need to treat women with respect, treat them with honor and treat them like the masterpieces that they are, as God sees them. Every encounter we have with a woman is an opportunity to let them know that they are valuable, they are special without trying to get something from them," he says.
Jenn Gotzon told the same website that she "felt ugly" and was self-conscious about her weight when she was a teenager. Therefore, feeling confident took time.
She explains that she had problems with negative thinking and went to pastors and psychologists for advice.
More than just a movie
Along with the movie came a bracelet and a 30-day devotional book.
The bracelet is a copy of the one Belle is being given in the movie, which is engraved with 10 Bible references such as Pslams 139's "I praise you because I am fearfully and wonderfully made" and 1 Peter 4:10's "Use whatever gift you have received to serve others."
The devotional book is co-written by Jenn Gotzon and Michelle Cox.
"The devotional unlocks revelation about what each inscription means. So when it says, 'I am a masterpiece,' it breaks down a story, a Biblical application, a prayer, a real understanding that a woman and a teen can work together — mom and daughter, grandmother — to really start to hit into those soul wounds that 90% of girls struggle with," Jenn Gotzon explains.
Both Jenn Gotzon and Jim Chandler play themselves in the movie.
You can watch the trailer below.
Related posts
You Might Also Be Interested In...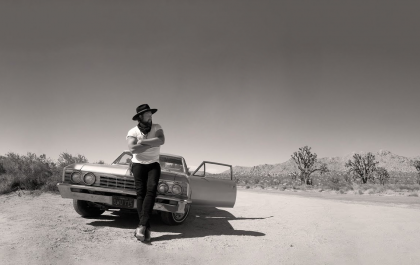 Zach Williams Debuts on CMT and CMT Music
Christian rock artist Zach Williams dropped a new album last Friday, on the very last day of September. "A Hundred Highways" is the first record for the Christian rock artist in three years. Another big milestone for Williams was releasing a new single titled "Jesus'…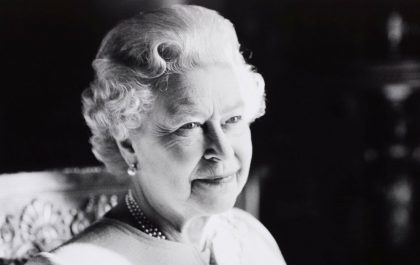 Christian artists mourn over Queen Elizabeth II's death
September 8th will become a significant day of mourning for a long time due to the passing of Queen Elizabeth II. The Queen was 96 years old. Words of condolences are coming to Great Britain from different corners of the world. Christian music artists also…