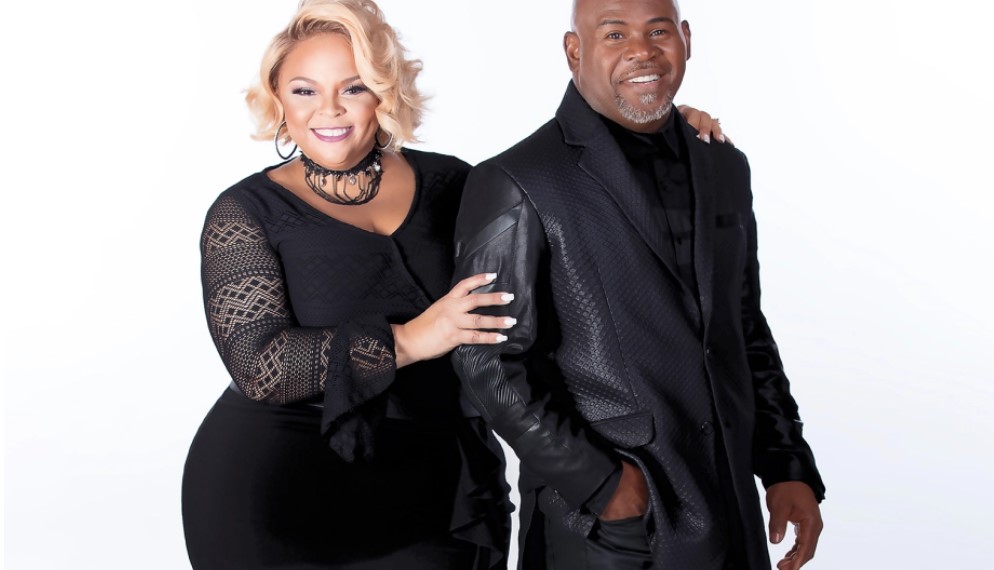 The 22nd Annual Trailblazers of Gospel Music Awards will honour gospel superstars Tamela Mann, David Mann and Dr. Bobby Jones at Flourish Atlanta on March 30th.
The three entertainers will be recognized for their contributions to the genre and beyond. Songwriters and publishers will also be honoured.
Catherine Brewton, Vice President of BMI, and Mike O'Neill will host the event.
"We are thrilled to be back in Atlanta celebrating the best gospel music," Catherine Brewton said.
"It is with great honor that we honor Tamela and David Mann, a couple who have contributed so much to the gospel community, as well as the songwriters and publishers of the best gospel songs of the past year. They inspire music fans worldwide through song and praise with inspirational messages of hope, faith and goodwill. We are honored to be able to honor these trailblazers' creative works," she added.
BMI will also recognize 25 of the most-performed gospel songs from the past year's songwriters, producers and music publishers. BMI will also award the Gospel Song, Songwriter and Publisher of the Year awards during the event.
Tamela and David Mann's rise to fame
David Mann and Tamela Mann have become staples in the gospel community and have flourished on television, films and stages worldwide. In the '90s, after joining Kirk Franklin and the Family and touring the world, the iconic couple began their professional music careers.
Their successful solo careers and joint ventures in music and beyond led them to establish Tillymann Entertainment in 2005. As a duo, David and Tamela Mann released the book "Us Against the World" in 2018.
It won the NAACP Image® Award for Outstanding Literary Work.
Tamela Mann has released six studio albums and received a Grammy Award, a BET Award, a Billboard Music Award as well as multiple NAACP Image, Stellar Gospel Music and GMA Dove Awards. From her album "Best Days," she scored three consecutive number-one singles.
Besides music, the Manns are known for appearing in Tyler Perry plays, films and television shows, including "Meet the Browns" and "Madea Goes to Jail." In addition to their sitcom "Mann & Wife," they starred in the docuseries "It's a Mann's World".
Celebrating a long and illustrious career
Dr. Bobby Jones, whose illustrious career spanned more than 40 years, will also be honored for his work. For more than 35 years, he hosted "Bobby Jones Gospel" on BET, the longest-rated show on the network and the longest-running original cable show in history.
Many people have credited Dr. Bobby Jones with giving them their first national exposure on television, such as Kirk Franklin, Yolanda Adams, Mary Mary and many others.
In 1984, Dr. Bobby Jones won the first Grammy Award for Best Soul Gospel Performance. Three Stellar Gospel Award, and a presidential commendation from President George W. Bush are other awards and accolades he has received.
In February 2023, he was inducted into the Black Music & Entertainment Walk of Fame (BMEWOF).
Related posts
You Might Also Be Interested In...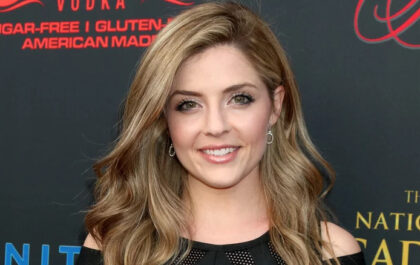 Actress Jen Lilley Explains That You Are Never Beyond Redemption
Jen Lilley bids farewell to "Days of Our Lives" after a ten-year tenure on the series. Reflecting on her role, she expressed how portraying the character imparted profound lessons on empathy and grace. Renowned for Hallmark and family movies, she also portrayed Theresa Donovan for…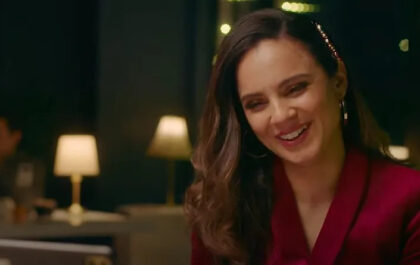 "Divine Influencer" is About Embracing Christian Values in This Current Era
Two faith-based entertainment figures collaborate in a new film "Divine Influencer." The film infuses a biblical angle into the modern concept of an "influencer." Lara Silva, acclaimed for "The Chosen," portrays Olivia, a self-absorbed influencer, in the faith-based movie "Divine Influencer." Premiered on Pure Flix,…