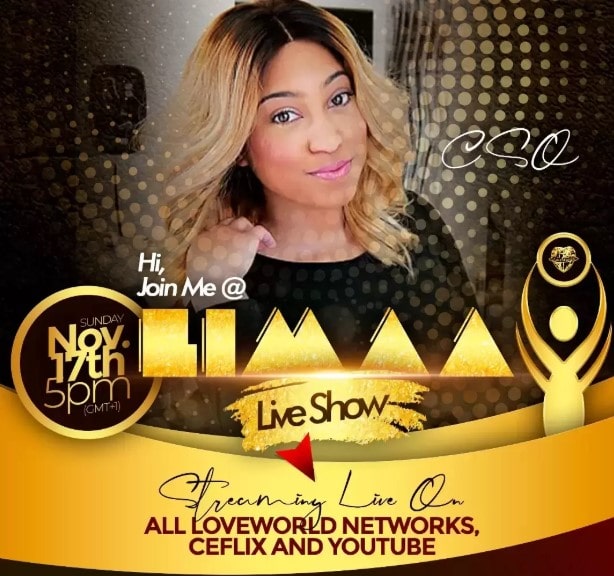 They Are All Talking About The LIMA Awards 2019
Abraham Cuch, 3 years ago
0
3 min

read
1267
It's the gospel music event of the year. There are no words that can be used to describe the excitement that is swamping KingsChat and other social media sites. Gospel music fans are clamoring to hear from their favorite LoveWorld Music and Arts Ministry (LMAM) stars. You should watch the action at 4 pm (GMT) on Good Gospel Playlist's Facebook page live.
Musical ministry spreading the Gospel on a creative platform
The unique feature of these artists is that they are both outstanding musicians and expert ministers of the gospel. Their music is on point and relevant. There are many ways to get the message of the gospel out into the world and under the guidance of Kathy Woghiren and LMAM, these musically gifted Christians are given a medium with which to deliver their message.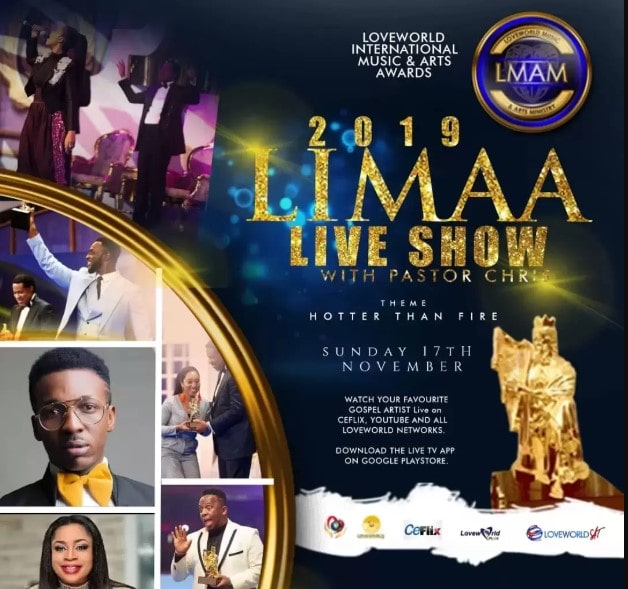 It's going to be boom!
Good Gospel Playlist has been following the build-up as we look forward to live-streaming the ceremony at 4 pm (GMT) Sunday on Facebook. Don't miss out on any of the action. Top gospel artist Samsong urged everyone to watch the action. Fresh off the back of his 'On Top of The World' concert the 'Churchboy' is a musical maestro and top performer. With African inspired melodies tracks like 'Odogwu' featuring Chioma Jesus, he is a great performer who knows good gospel music.
Gospel reggae dancehall artist Special Agent Snypa asks "are we ready?". Her answer is she is ready to use the "endless opportunities given to us by the Man of God Pastor Chris Oyakhilome to get the message out there". Her track 'Loud It' is creating a storm. It is music that puts the Gospel in your soul. She is a passionate evangelist and this track shows it.
Endless opportunities are given to us by our dearest Man of God
This was what Da Music said. "There is no comparison with any other awards." He loves the LIMA Awards because they "celebrate the impact of our music that is loaded with so much power spirit and a message to heal the world. It a powerful time to celebrate Jesus." If we recall last year's awards, we know there will be powerful performances celebrating the Spirit of Christ. This popular artist is best known for his Pidgin English track 'I Sabi Who I Be' which is a declaration 'I know who I am'.
Sister Divine loves the song 'Joy Overflow' by Joe Praise. It is such an upbeat happy ministration that she recommends everyone listen to it in the morning to start your day the best way. She recommended this song as Pastor Chris taught that words carry their own energy "and create what you speak." Maybe this song will be performed at the LIMA Awards 2019.
The double LIMA award winner Sharon Oyakhilome has a song that also reflects her 'Joy'. She asks listeners to "be of good cheer and be filled with laughter". Her delightful voice carries so many beautiful messages in that upbeat dance song. Her song "Hallelujah" is a wonderful worship song showcasing the diversity of her music. She is one of the most outstanding singers of her generation and her fans cannot wait to catch her performance at the LIMA Awards.
With the news so hot the hottest performers will give us the hottest show of the year. Tune in at 4 pm (GMT) and see who is hotter than fire.
Related posts
You Might Also Be Interested In...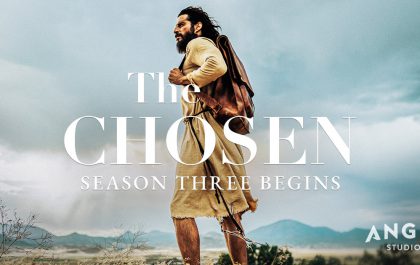 "The Chosen" opens at #3: "We are shocking the industry"
The Christian hit series "The Chosen" is off to another great start with its third season, which premiered in cinemas across the United States on November 18th. The premiere consisted of the first two episodes of the season. It grossed an estimated $8.2 million in…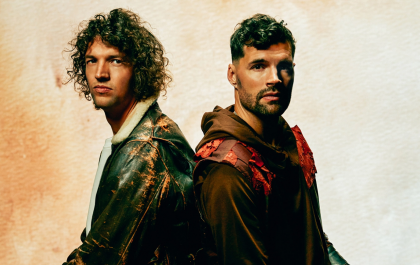 For King & Country kicks off the What Are We Waiting For? Tour Part II in 2023
For King and Country comes back: the Australian duo announced dates for the What Are We Waiting For? Tour Part II. The second leg will start in spring 2023 with the first performance in Honolulu, Hawaii. The tour will cover several cities in the USA…