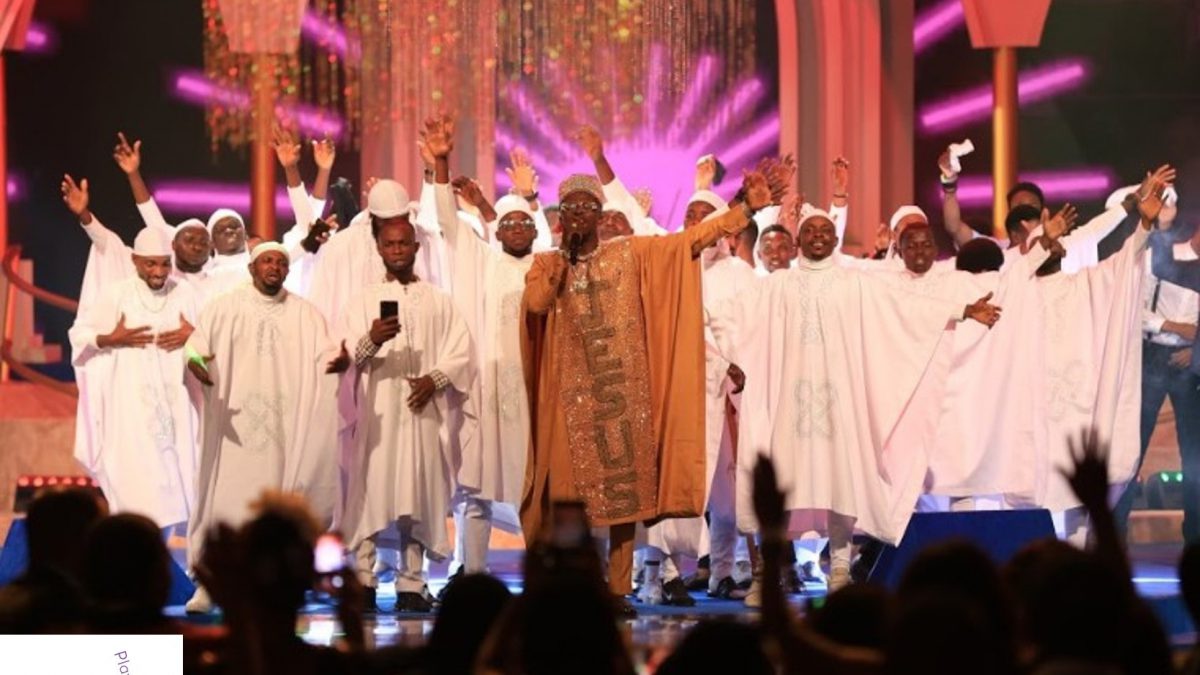 After the lights have dimmed on LIMA 2019 Good Gospel Playlist wants to reignite gospel music fan's passion for the celebrated performances of the evening. The performances were a mixture of praise songs and worship songs. Some were upbeat and danceable others were soulful and contemplative. What was clear that all these songs will win victories. The music gets into your head, the lyrics play over in your mind. It is prayer taken to another level.
Pastor Amaechi reminded us of a teaching of Pastor Chris, "When we worship we are surrendering to the Lordship of Jesus Christ and we are extolling his majesty and declaring our love and absolute devotion to him and when we praise on the other hand we speak about his supremacy making reference to his mighty works and appreciate and applaud in him for all that he is and all that he is done."
The LoveWorld artists use many genres of music to minister to all people in the world and what makes them unique is the fusion of praise and worship within their tracks. Pastor Chris Oyakhilome sees the potential within each artist and gives them a platform where they use their talents to spread the Gospel. The millions of gospel music fans that tuned in worldwide to watch LIMA 2019 were treated to a show that was hotter than fire.
"Holy Ghost Dance Party".
Here at Good Gospel Playlist, we are reflecting on some of our most inspired up-tempo performances of the night. The opening track by Rap Nation declared 'I am a winner man' They got us to 'give a praise'. With hi-fives around, they will 'conquer the world.
Who didn't get up and dance to Samsong's 'E De Work'? He has the spirit of God in his heart and those words kept pouring out. He had the audience speaking in tongues with his committed devotional performance. This song was a whole ministration as there was a devotional section where we declared our faith in Jesus and put our trust in his Salvation, "I believe in you and receive the power to become the son of God".
Songs to make you dance.
The victory song Rita Soul sang had us kinging and celebrating the levels we have reached. There is always more when you get to that level of jubilation. When you are moving with the spirit of God you have to jump for joy.
'Joy Over Flow' by Joe Praise must be the uplift of the decade. He sings about the joy of surrendering to the Lord. When he received his prize for that song he was moved to tears and we shared in the overflow of joy.
Pastor Chris described Eben as one of the most amazing ministers of the gospel. When Eben asked us to praise his name we did so with a unified rapturous joy. The crowd kept on singing. It was in their hearts, souls, and minds.
Contemplation and mediational songs
Best New Artist Password brought us a meditative moment with Tru South. Their victories all over the world were accompanied by the waving and shining of flashlights. The rap over the melody strengthens our celebration of lights.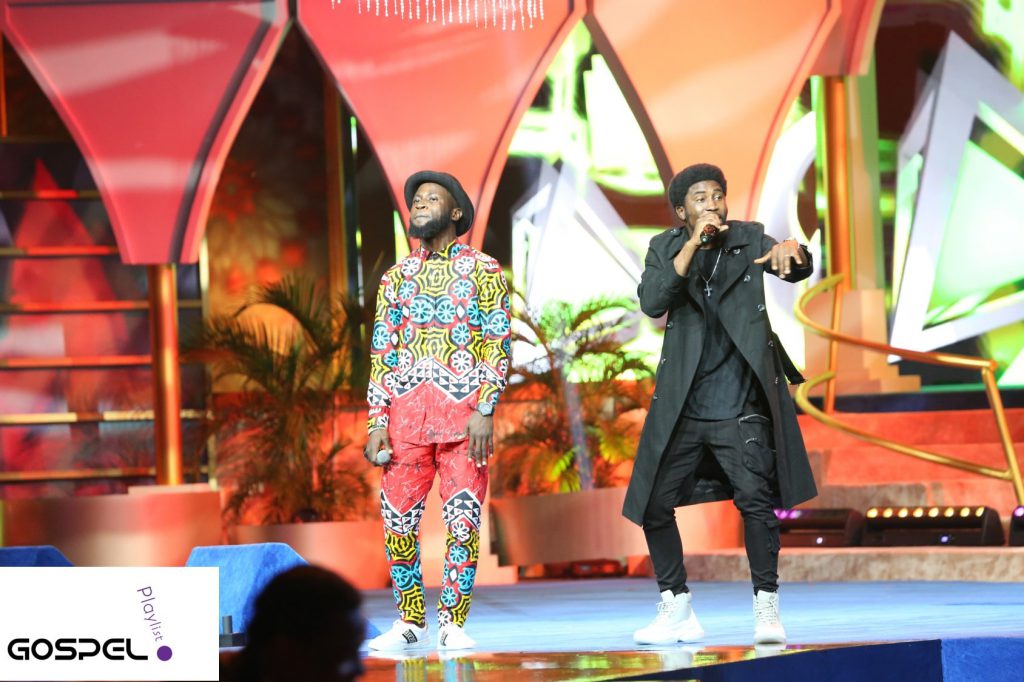 Chookar took our worship to another level. She sang that his power and glory are undeniable. She wants the world to know that her God is her pulse. The genre-breaking artist can't deny the splendor and beauty of God and she has to tell us.
Peejay's reflective moment reminded us that we are victorious. There is no stopping our unshakable faith. With an upbeat tempo, her reflective lyrics shone through a message of the strength of victory.
Songs for reflective moments
The love for the Holy Spirit was proclaimed by Jahdiel. The haunting lines where she declares I love you more and more runs deep into the psyche. This inspired performance featured the backing dancers having a dance-off as each dancer expressed an increasing passion for Jesus Christ. It was a wonderful act of worship.
The strength of a rap lyric has the power of spoken work combined with a lyrical harmony. Winter Amadin seems at one with his ministration of the Gospel. His collective of performers expounded the message. Be proud of your faith, and the mantra is winning. Each member added his own passion to the message of loving the Lord and doing his work. It is a triumphant victory parade when we win every day.
'God is good to me' sang CSO. She sang about the security of the love of Jesus Christ. Agent Snypa cut in with her praise. There is joy in that feeling of being protected by God's grace. These two are favored and blessed by their faith and love of God. This song celebrates the favors bestowed upon the faithful and this was a majestic collaboration.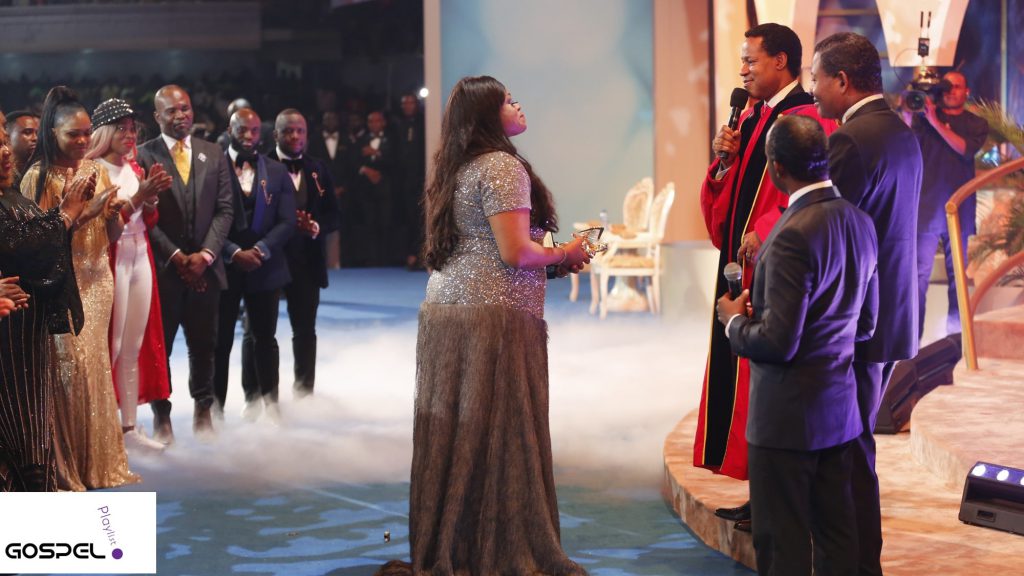 Sinach took us to a new level as she led the choir in a declaration that Jesus is taking over. Pastor Chris said "God just spoke to you" after Sinach sang. She has written a song "that was truly a prophecy and that prophecy has come". In her lyrics, this is beyond her wildest dreams. Her songs are a level of their own. Sinach and her performance will remain with us for a long time to come.
One of the hottest stars of LMAM is undoubtedly Testimony Jaga. His exclamation of Jesus my blessing was one of the most talked-about points of LIMA 2019. Jesus is his life in abundance and everything is understood. His 'Gospel Street Crew' joined him in this meditative prayer segment. The prayers that his performance ignited are beyond measure. LIMA is more than a gospel music show. It is prayer, outreach, and worship in a celebration.
Pastor Chris has many talented artists and creative ministers committed to working with his vision and wanting to spread the Gospel with their creative talents. The tracks performed at LIMA 2019 were hotter than fire and pastor Chris concluded with the thought "Then think what the next one will be." We here at Good Gospel Playlist can't wait to find out.
Related posts
You Might Also Be Interested In...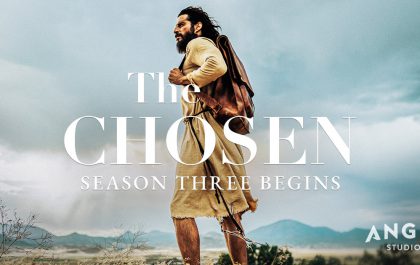 "The Chosen" opens at #3: "We are shocking the industry"
The Christian hit series "The Chosen" is off to another great start with its third season, which premiered in cinemas across the United States on November 18th. The premiere consisted of the first two episodes of the season. It grossed an estimated $8.2 million in…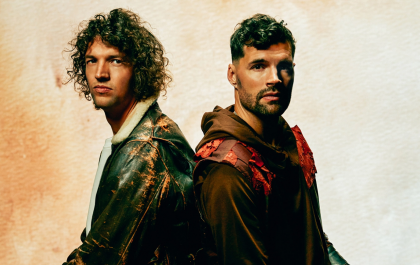 For King & Country kicks off the What Are We Waiting For? Tour Part II in 2023
For King and Country comes back: the Australian duo announced dates for the What Are We Waiting For? Tour Part II. The second leg will start in spring 2023 with the first performance in Honolulu, Hawaii. The tour will cover several cities in the USA…