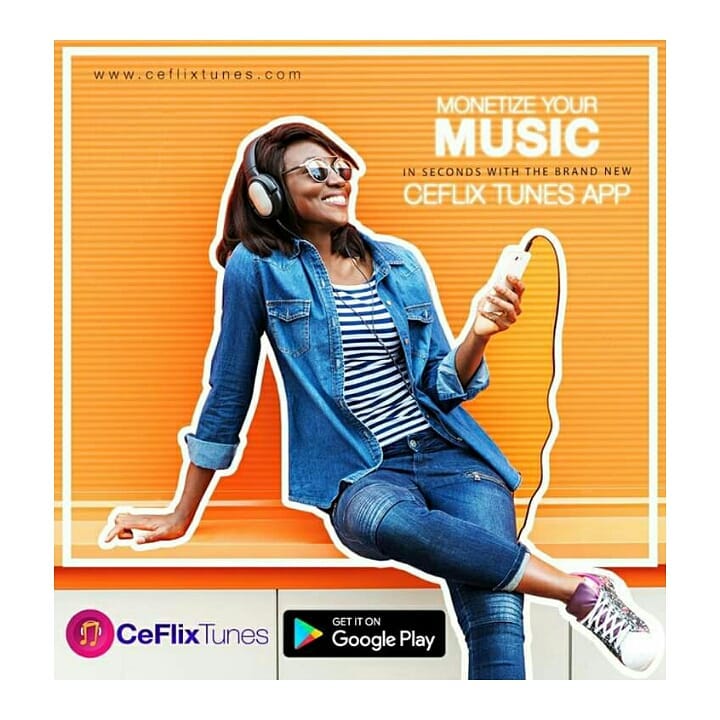 MEGA PROMO – CEFLIX TUNES – "SUBSCRIBE AND WIN"
Ama Williams, 4 years ago
0
2 min

read
1516
There are not many things that beat the feeling of winning, and as followers of Jesus, this is the reality we live in every day! Last week, we told you all about the freshest gospel music platform in Nigeria – CeFlix Tunes. We hope you have downloaded it and are rocking out daily to your favorite gospel jams. Winning for Christ is our one and only goal in life, and when you subscribe to CeFlix Tunes you can win BIG!
CeFlix Tunes not only brings you incredible music that stirs your heart and spirit for God but also connects you to a whole community of music lovers! In order to get the MOST of the CeFlix Tunes listening experience, you can subscribe and stay connected to all the newest updates and releases of your favorite gospel artists.
FOR A LIMITED TIME ONLY – you have the chance to WIN BIG when you subscribe to CeFlix Tunes! If you were going to subscribe anyway, this is the best time! CeFlix Tunes has recently launched a new super mega promo called "Subscribe and Win". This is an intercontinental experience that is solely for the listeners because we all deserve a chance to win!
Beginning this month (July) and going on through December of this year, this special mega promo promises to deliver tons of amazing prizes and surprises for music lovers across the continent. CeFlix Tunes has grown to and maintained being the number one music streaming platform in Nigeria, as it has made its way into the global music streaming industry.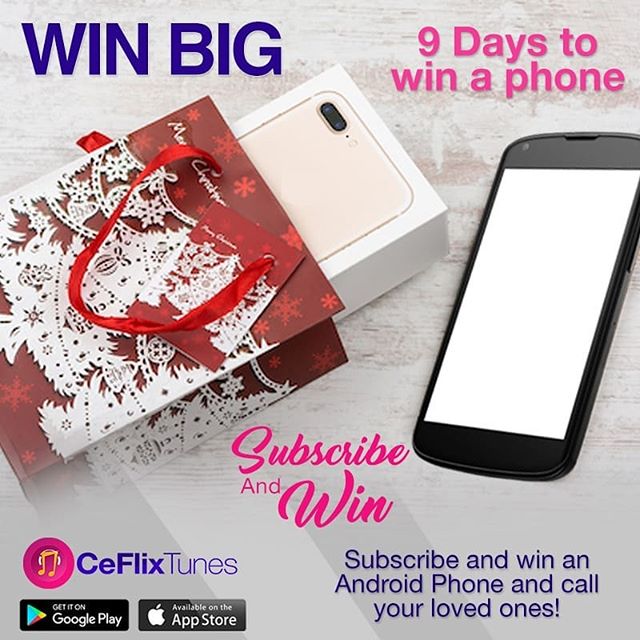 A huge supporter and celebrator of music and musicians from around the world, CeFlix Tunes is all about connecting with the community and showing love to the passionate music lovers and subscribers. In order to encourage a greater amount of support for the artists and the platform, the "Subscribe and Win" promo was launched.
Participants who will be considered must subscribe to any of the monthly, quarterly or annual plans. The higher the subscription, the better your chances will be for the GRAND PRIZE! Prices range from household appliances such as a washing machine or a microwave and go as big as an exotic boat cruise with a favorite gospel artist, to the highest prize offered – A trip to Dubai!
The announcement of the winners will take place every month on the live draw where the winners for each of the premium plans will be announced live on air.
If you want more music and celebrity trending news, be sure to Follow CeFlix Tunes on 47- and Instagram.
The CeFlix Tunes app is available for all Android devices in the Google Play Store and iOS users worldwide.
Download the CeFlix Tunes app here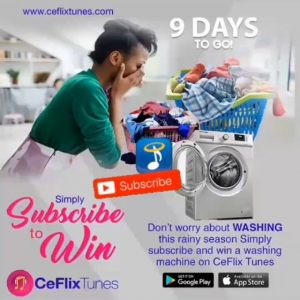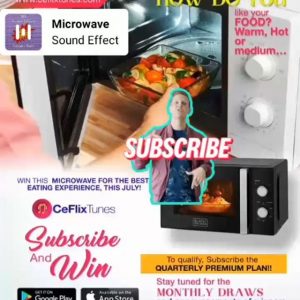 Related posts
You Might Also Be Interested In...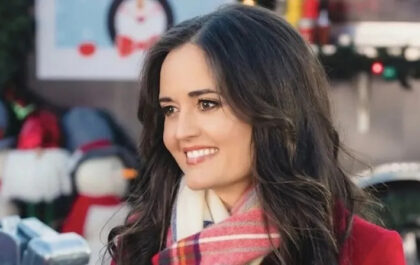 Danica McKellar: "We all get to have a personal relationship with God"
Actress and author Danica McKellar reveals that her newfound faith has reshaped her outlook on life. In Tennessee, her new home provided the church community she sought, prompting a revaluation of her ideas about Christianity. Rom-com enthusiasts acknowledge McKellar for her roles in "Great American…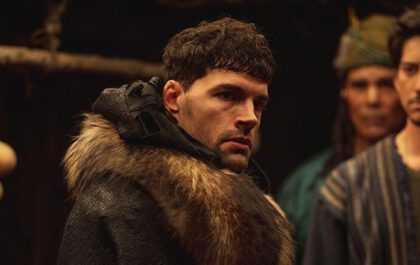 Joel Smallbone Shines in New Faith Musical, "Journey to Bethlehem"
A key performer in the recently unveiled faith-centered musical, "Journey to Bethlehem," openly conveys enthusiasm and interest in the production. He aims to deliver the gospel narrative to a new generation innovatively and distinctively. In the PG-rated film Joel Smallbone from "For King & Country" takes on the role of King…