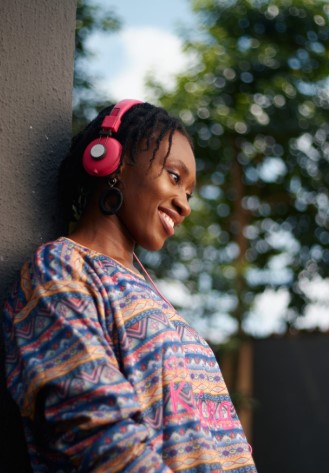 Chookar Singer Of Colors: -A Brand New Genre
webs, 3 years ago
0
3 min

read
3714
Brought up in Port Harcourt, her talent was first spotted when she was very young. Chookar was involved with the Children's Church Choir and Elementary School's Creative Arts group.
Her music is an expression of her faith as a Christian. She eventually moved to Lagos where she took a diploma program in Creative Arts in Unilag. Her God-given talents and her desire to expand them made her enroll in the Peterking College Of Music.
A brand new genre of music
Spiritual Beatz Entertainment songbird Chookar has released her latest project, a new single 'Loving Me' on Friday the 1st of November. It is a genre-defying song that reflects the diversity of gospel music.
Chookar is a proud Nigerian singing to promote her faith in God and pride in her homeland
Her recording career started in 2014. Her first single was about her beloved home country Nigeria and calling on its citizens to pull together inspired by the distribution of Rhapsody of Realities in Nigeria. This is a publication that gives people hope when they read it. The song is called 'Stand Up' and with the grace of God the nation of Nigeria will stand together and work together for a stronger united nation with one heart.
Building a catalog of beautiful songs
'Hallelujah' was the title of her second single. With hip hop vibes single number two went deeper into her spiritual musings. This is about the joy of praying and singing to the Glory of God. You should open your heart as Jesus has made a sacrifice for you. The "RnB" rhythms echo the heartfelt lyrics and you really want to sing Hallelujah with her.
This diverse singer is not going to be defined by one genre of music
'Arise and Walk' is a healing song inspired by the Healing School. She explained that during a session people have a three-week training in faith before Pastor Chris comes and lays on hands. It is a song that is about faith. It is a song articulating the uplift felt when the miracles Pastor Chris performs are witnessed.
Chookar said 'Loving Me' is about being overwhelmed by God's love for her. What she feels is that all the love she ever needs as an individual is from Jesus. She went on to explain that you don't need to search in the wrong places for it – you will find love in Jesus.
"My God keeps loving me / you love me plenty, you made me in your image, no be story : Tory / you made me a testimony," sings Chookar.
In an interview earlier this week, Chookar revealed how she came to name the single, "Loving me is inspired by God's love for me. All the love I ever need, I have in the one I'm living for; Jesus. It's an everyday experience for me,"
Singing the Gospel
She went on to say "I am a singer-songwriter who has created a genre known as "Colors" because of the uniqueness and diversity of colors." Chookar feels calling her sound "alternative", "afro-pop" and the likes will limit the endless possibilities of her music and when you listen you will agree.
Signed to revolutionary music producer Kelly Lyon's record label, there's indeed so much to look out for in the uniquely talented woman. Chookar, whose vocals are comforting, stirring and enchanting, is a great addition to the gospel music scene.
As one of Loveworld's finest talents, Chookar's style of music is extremely catchy. The mastery she brings as a gospel artiste and her outside-the-box creativity, elevates every session. Her prayers are deeply experiential and authentic. She is one to watch.

Related posts
You Might Also Be Interested In...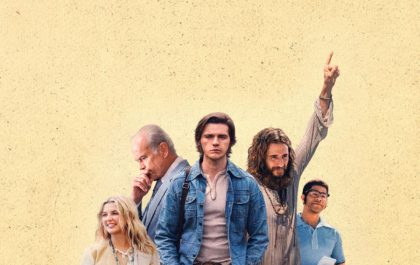 The most successful film from Lionsgate since 2019: Jesus Revolution passes $40 million in revenue
Thanks to another solid showing, "Jesus Revolution" passed $40 million at the box office last week and is now the highest-grossing movie from Lionsgate since 2019. On Monday, March 13th, the film grossed $615,000, which is an impressive number for a weeknight. It represented a…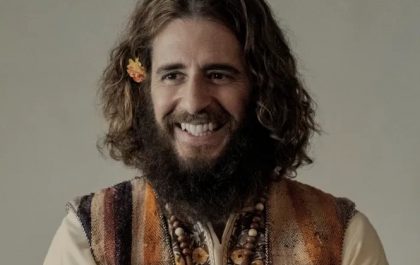 Jonathan Roumie: "Culture is reactivating to welcome God back"
Jonathan Roumie, who plays Jesus on the hit television series "The Chosen," wears flower power patterns in the new film, "Jesus Revolution," starring Kelsey Grammer. This film chronicles the Jesus Movement that swept Southern California in the early 1970s. The movie tells the story of…