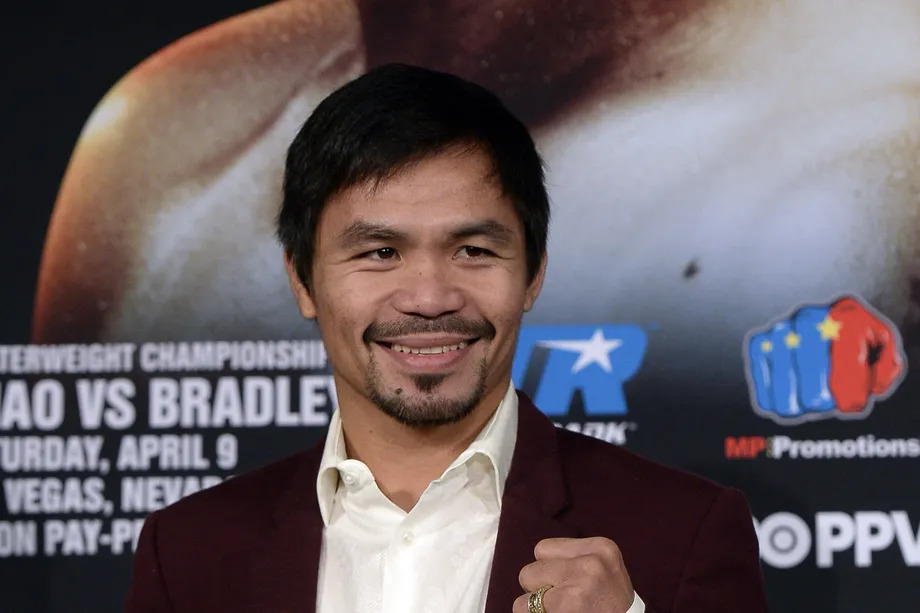 Christianity Lifted Manny Pacquiao from Poverty to Presidential Aspirations
Abraham Cuch, 1 month ago
0
3 min

read
167
Manny "PacMan" Pacquiao, the sole eight-division champion, retired at 42.
Outside of boxing, he's embraced various roles: recording artist, businessman, coach, congressman, father, husband, son, and preacher.
His incredible path, rising from Filipino poverty to boxing greatness, is defined by his steadfast faith in God.
Pacquiao's faith has been his steadfast anchor through life's most brutal fights, both in and out of the boxing ring.
Born in impoverished in Kibawe, Bukidnon, he embraced boxing to survive and provide for his family.
At 16, his pro career started, culminating in legendary bouts, including the super fight with Floyd "Money" Mayweather.
Pacquiao credits God's strength for his success, openly sharing his Christian faith even with opponents.
Once, in 2017, Pacquiao shared in an interview, "When I was younger, I became a fighter because I had to survive. I had nothing. I had no one to depend on except myself."
He added, "I realized that boxing was something I was good at, and I trained hard to keep myself and my family alive."
Despite controversies about his faith and career, Pacquiao remains committed to his beliefs, public service, and boxing.
Since 2019, he's set his sights on a new role as a presidential candidate in the upcoming Philippine elections, guided by his deep faith in God's plan.
His conversion to evangelical Protestantism in 2011 led to a transformation in his life. Despite differences in religious practices, Pacquiao continued to display his faith through his boxing rituals.
Manny Pacquiao: "There is no other way. The only way is through Jesus"
His newfound faith also fueled his political career, as he served in the Philippines House of Representatives and later the Senate.
However, his faith wasn't without controversy. Some believed his deepening religious convictions affected his killer instinct in the ring, leading to decisions instead of knockouts in his final fights.
His statements against same-sex marriage and subsequent backlash further tested his public image.
"Everything I have accomplished is from God-given strength," Pacquiao said in a press conference to promote the Mayweather fight.
"I used to sleep on the streets, starving, hungry. I could not have imagined that the Lord has raised and put me in this position. … God can raise nothing into something. Jesus is the name of the Lord."
Throughout his career, Pacquiao didn't claim that God was on his side. Instead, he believed God's goodness and blessings led to his success.
Generally, he shares the Christian gospel, meets fellow Christians like Tim Tebow, and helps the poor.
"I'm happy because I found the right way, salvation, born again," Pacquiao said.
He then emphasized the necessity of being born again, as he highlights that Christ's teaching underlines its significance for entering the kingdom of God.
Pacquiao quoted Jesus Christ when he said: "I am the way and the truth and the life. No one comes to the Father except through me."
There is no other way. The only way is through Jesus," he added.
In 2019, Pacquiao embarked on a new journey as a presidential candidate, guided by his faith and a desire to serve his country.
Evidently, whether he's fighting for championships, against poverty, or for his people, Pacquiao's dedication and faith have remained unwavering.
Related posts
You Might Also Be Interested In...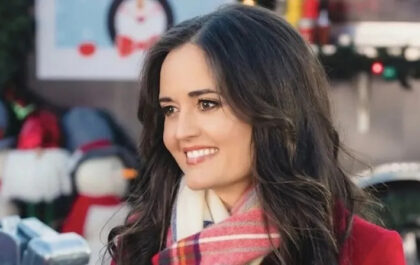 Danica McKellar: "We all get to have a personal relationship with God"
Actress and author Danica McKellar reveals that her newfound faith has reshaped her outlook on life. In Tennessee, her new home provided the church community she sought, prompting a revaluation of her ideas about Christianity. Rom-com enthusiasts acknowledge McKellar for her roles in "Great American…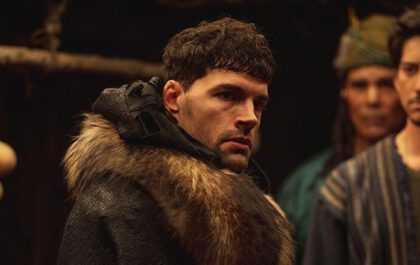 Joel Smallbone Shines in New Faith Musical, "Journey to Bethlehem"
A key performer in the recently unveiled faith-centered musical, "Journey to Bethlehem," openly conveys enthusiasm and interest in the production. He aims to deliver the gospel narrative to a new generation innovatively and distinctively. In the PG-rated film Joel Smallbone from "For King & Country" takes on the role of King…