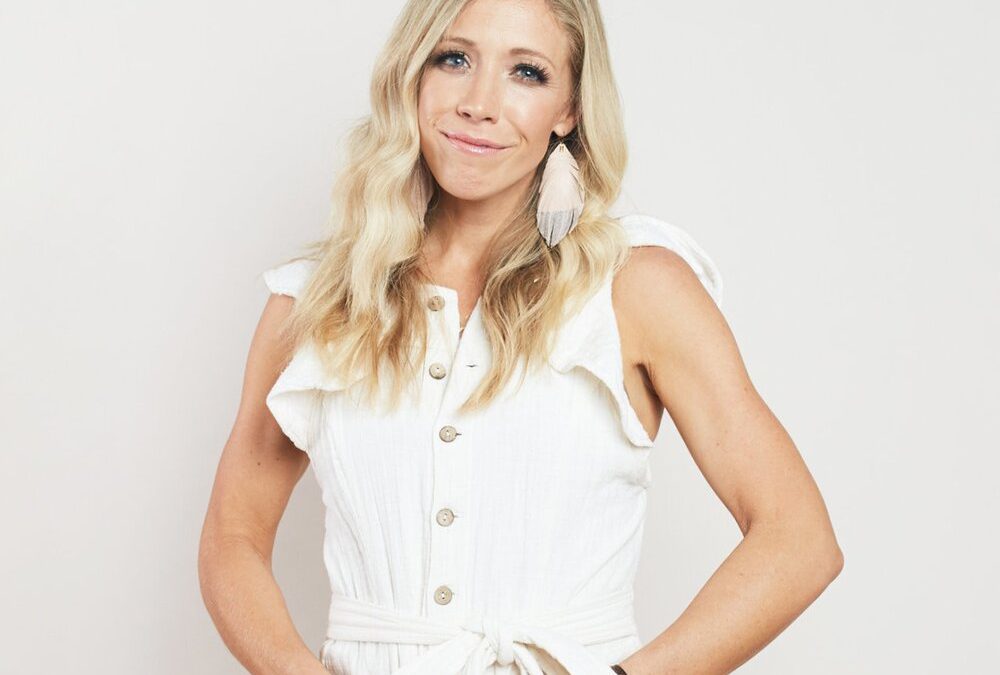 The American Christian singer Ellie Holcomb recently released her third studio album, "Canyon," which is about how God meets his children when they are going through tough times.
The making of the new album took place while Ellie Holcomb was going through a troublesome time herself.
"I went through a season of… A counseling journey of visiting some of the deepest wounds in my own story. That is not my personality. I am a seven on the enneagram. For sevens, the main motivation is avoiding pain at all costs," she told The Christian Post.
She added that through counseling she learned that it is important to revisit experiences that have caused her pain in order to "learn to grieve and to breathe there."
COVID-19, tornado and floods
During the coronavirus pandemic, Ellie Holcomb and her husband went to the Grand Canyon, where she gathered inspiration for the album.
"We camped on the Northern Rim, and then we went down into the canyon and rafted on the river, we camped on the riverbanks and then rafted out. I will never forget our guide. I do not think he was necessarily a person of faith, but he was talking about just that that creation declares the glory of God. He was explaining that the canyon walls tell a story. It is really a story of disaster upon disaster, landslide, mudslide, earthquake, volcano. Then in the midst of this, there's this huge divide," she said.
"I just thought, 'Man, what a picture of where our hearts are right now in this season. Loss upon loss, then a sense of feeling divided and isolated.' I was just like, 'This feels like crazy timing to be here.' We all know that to be human is to be broken. And we all know what it is like to have our hearts kind of split and break wide open – like a canyon. But there, in the very deepest pit of the canyon, there is a river running through," she added.
The hardships mentioned by Ellie Holcomb were the COVID-19 pandemic, racial tensions in the United States, the tornado that struck Nashville in March 2020 and floods, among other things.
"Water always runs to the lowest place"
All of the adversity prompted Ellie Holcomb to find a deeper meaning with what she went through.
"We just had all these floods in Nashville, and as it turns out, water always moves to the lowest place. It will go to the lowest place in your house. As it turns out, there is a current of living water. There is a current of God's love that runs deeper than our deepest ache or sorrow that will carry us when it feels like we cannot carry on any longer," she explained and continued:
"It will carry us back to a place where we know and can remember that even when we are broken, we are beloved, and we have a place where we belong. It will carry us to a place where we know that we belong to each other."
Listen to Ellie Holcomb's single "Canyon" in the video below.
Related posts
You Might Also Be Interested In...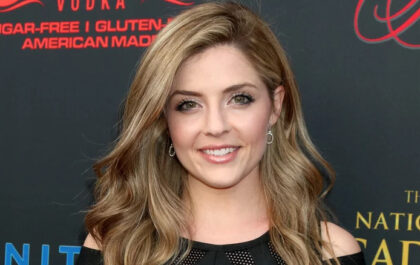 Actress Jen Lilley Explains That You Are Never Beyond Redemption
Jen Lilley bids farewell to "Days of Our Lives" after a ten-year tenure on the series. Reflecting on her role, she expressed how portraying the character imparted profound lessons on empathy and grace. Renowned for Hallmark and family movies, she also portrayed Theresa Donovan for…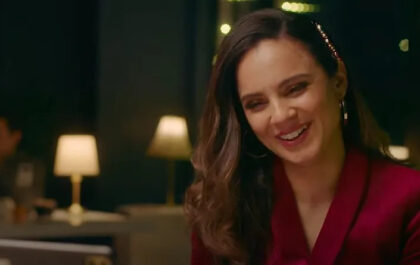 "Divine Influencer" is About Embracing Christian Values in This Current Era
Two faith-based entertainment figures collaborate in a new film "Divine Influencer." The film infuses a biblical angle into the modern concept of an "influencer." Lara Silva, acclaimed for "The Chosen," portrays Olivia, a self-absorbed influencer, in the faith-based movie "Divine Influencer." Premiered on Pure Flix,…