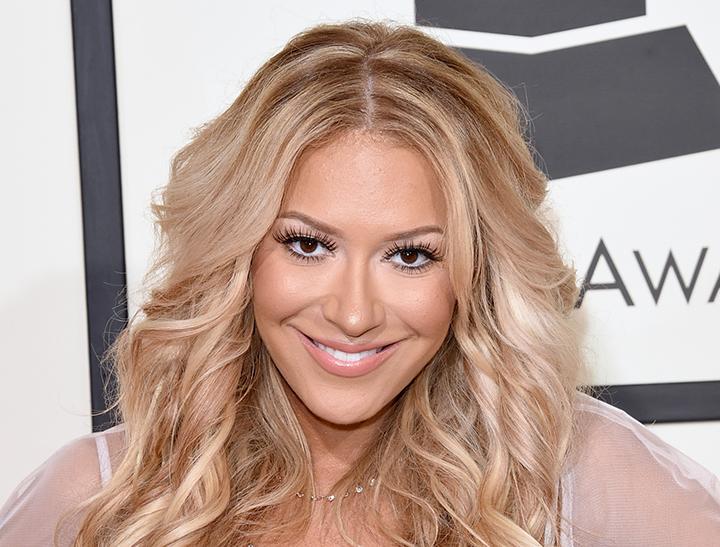 Former Pussycat Dolls singer: "Nothing compares to singing with Jesus"
Abraham Cuch, 2 years ago
0
2 min

read
1466
Singing with superstars might be the dream for aspiring singers around the world, but it is not everything, according to former Pussycat Dolls singer Kaya Jones.
At the end of May, she was baptized and uploaded pictures to Facebook showing the baptism.
Along with the pictures, Kaya Jones wrote that she has sung "with Jagger, Britney, Fergie, Katy Perry and many others. Nothing and no one compares to singing with Jesus!"
"Thank you for saving me! You take what the enemy meant for evil, and you turn it for good," the former Pussycat Dolls singer wrote.
In the same post, Kaya Jones wrote that she knew that she did not follow God's plan for her by joining the Pussycat Dolls.
"Much damage and pain has come. I am finally now serving the Lord."
"I am all in"
Kaya Jones has described her baptism in May as a life-changing experience that took her "walk with the Lord from what was already pretty strong and steady to… Really just saying, 'I am all in.'"
The singer says that she sees it as her mission to work for and write for God now. Among other things, she is writing a book that is "all about His grace." The book is expected to be released in 2022.
Solo career after the Pussycat Dolls
In 2003, Kaya Jones became a background singer for the Pussycat Dolls, but she went on to pursue a solo career a year later.
When she left, the girl band was recording its first record, "PCD," where Kaya Jones' vocals were featured on "Sway." She also appeared in the video before leaving the band.
In the following years, Kaya Jones released several albums herself.
In 2012, "Kaya" and "Confessions of a Hollywood Doll" saw the light of the day, while "Kaya – Rise of the Phoenix" and "Kaya – The Chrystal Neria Album" came in 2015.
They were all released on her own record label, HueMan Race Records Inc.
One of the best-selling girl groups in the world
The Pussycat Dolls was first active from 2003 until 2010 and was reunited in 2019.
Today, the group consists of Carmit Bachar, Kimberly Watt, Jessica Sutta, Ashley Roberts and lead singer Nicole Scherzinger.
The band is one of the best-selling girl groups of all time, selling more than 55 million records worldwide.
The first album, "PCD," was released in 2005 and made it to the top 10 on the charts in the United States, Australia, New Zealand, the United Kingdom and Germany, among other countries.
The follow-up album, "Doll Domination," came three years later and made it to the top 10 spots on the charts in the United States, the United Kingdom, Australia, Canada, Ireland and Switzerland, among other places.
Related posts
You Might Also Be Interested In...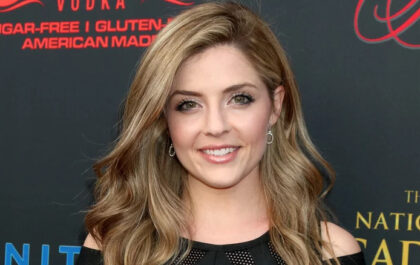 Actress Jen Lilley Explains That You Are Never Beyond Redemption
Jen Lilley bids farewell to "Days of Our Lives" after a ten-year tenure on the series. Reflecting on her role, she expressed how portraying the character imparted profound lessons on empathy and grace. Renowned for Hallmark and family movies, she also portrayed Theresa Donovan for…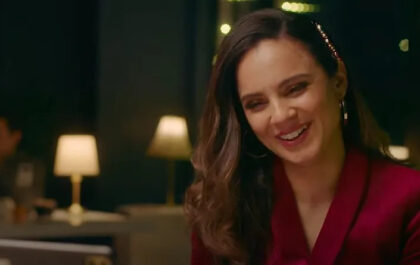 "Divine Influencer" is About Embracing Christian Values in This Current Era
Two faith-based entertainment figures collaborate in a new film "Divine Influencer." The film infuses a biblical angle into the modern concept of an "influencer." Lara Silva, acclaimed for "The Chosen," portrays Olivia, a self-absorbed influencer, in the faith-based movie "Divine Influencer." Premiered on Pure Flix,…