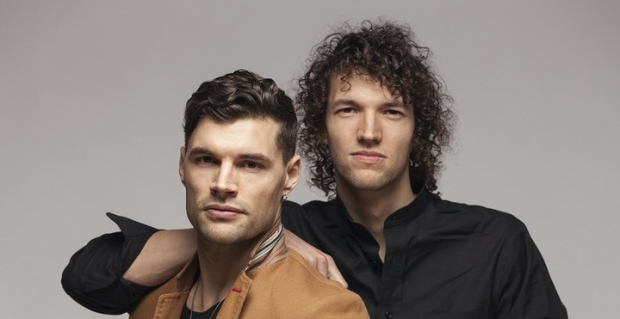 For King & Country raises $150,000 for Ukrainian refugees
Abraham Cuch, 2 years ago
0
2 min

read
1049
The Christian duo For King & Country is here, there and everywhere these days.
Shortly after the release of the duo's fifth studio album, "What Are We Waiting For?," For King & Country initiated an online concert on March 24th to raise money for Ukrainian refugees.
In cooperation with the humanitarian aid organization Convoy of Hope, the duo hosted a free concert live from the Mojave Desert in California, where they performed songs from their latest album.
During the concert, Luke and Joel Smallbone of For King & Country succeeded in raising $150,000 that will benefit Ukrainian refugees.
More than 300,000 people attended the online concert, which was live streamed on Facebook and YouTube.
The brothers came up with the idea for the concert because of an advice their dad gave them when they were kids.
"He said, 'When people are in need, you help.' You know, everybody can play a part, everybody can do something. For us, this is our way to hopefully help people that are being displaced, that are going through incredibly difficult things as we speak," Luke Smallbone said.
For King & Country: "It is incredible"
For King & Country was blown away by the result of its fundraiser. Ahead of the concert, the duo expected to be able to gather $50,000.
"We sort of said we are not going to put a price tag on this thing. We thought maybe 50 grand. So, for our supporters to show up with 150 grand and counting is just incredible," Joel Smallbone said.
At Convoy of Hope, they are also very satisfied with the result of the cooperation.
"I truly appreciate Joel and Luke's hearts for the work Convoy of Hope does and their desire to relieve the suffering of Ukrainians. The money they are helping raise will bring much-needed relief to people inside Ukraine and refugees in surrounding countries," Hal Donaldson, president of Convoy of Hope, stated.
According to the organization, the $150,000 will go to food, water, clothes, toiletries and other survival products to Ukrainian refugees in eight countries.
Helping Ukrainian brothers and sisters
Ahead of the concert, the Convoy of Hope president also expressed his excitement about the partnership with For King & Country.
"For King & Country have an incredible following, and for them to call on their fans to partner with Convoy of Hope to help our Ukrainian brothers and sisters really speaks to their hearts," Hal Donaldson told the Christian Post.
"Through their special concert event, Joel and Luke will enable Convoy of Hope to continue to deliver the help and the hope that is needed in and around Ukraine for the long term. We cannot wait to see how God is going to use this concert to ease suffering," he added.
Watch the fundraiser concert below.
Related posts
You Might Also Be Interested In...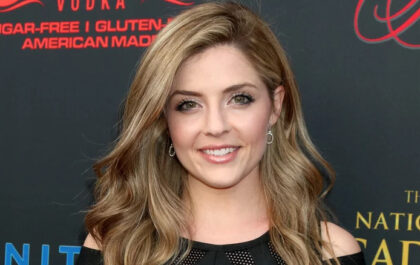 Actress Jen Lilley Explains That You Are Never Beyond Redemption
Jen Lilley bids farewell to "Days of Our Lives" after a ten-year tenure on the series. Reflecting on her role, she expressed how portraying the character imparted profound lessons on empathy and grace. Renowned for Hallmark and family movies, she also portrayed Theresa Donovan for…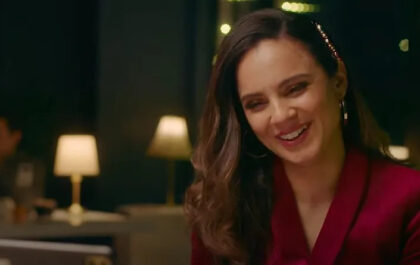 "Divine Influencer" is About Embracing Christian Values in This Current Era
Two faith-based entertainment figures collaborate in a new film "Divine Influencer." The film infuses a biblical angle into the modern concept of an "influencer." Lara Silva, acclaimed for "The Chosen," portrays Olivia, a self-absorbed influencer, in the faith-based movie "Divine Influencer." Premiered on Pure Flix,…