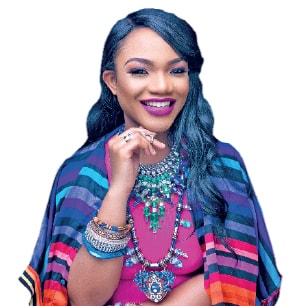 Her Name Is Ada
Ama Williams, 4 years ago
0
3 min

read
3240
Ada Ogochukwu Ehi has a message to deliver to you all. This Nigerian born singer began her musical career at the tender age of 10 as a backing singer for Tosin Jegede. This graduate of Lagos State University joined the Christ Embassy Choir which springboarded her career.
From Choir To Record Deals
She signed to LoveWorld Records in 2009 and has been an active member of the Music Ministry of Christ Embassy. She has performed at Ministry events all over the world. This has given her a great platform to build her solo career. She was the first artist to sign for FreeNation Inc records.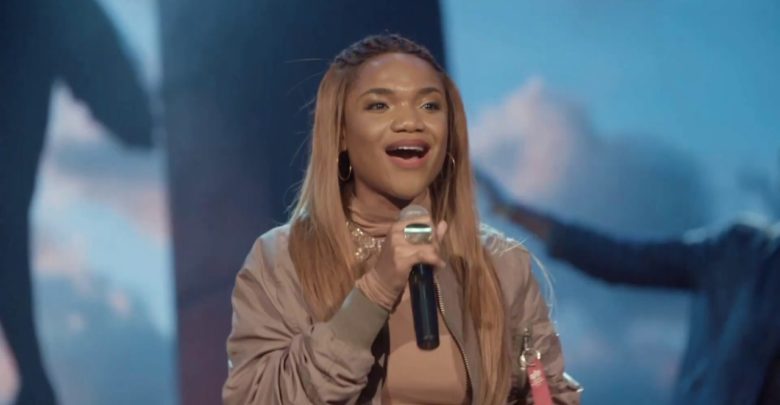 Her Debut Album "Undenied" was released on November 2009 while her second album "Lifted & So Fly", a two-disc album, came out in November 2013. Her style is an eclectic mix of rock, soul, and pop which transmits her beautiful message. We also hear a fusion of Afro-pop and traditional melodies. At times there are messages of personal faith that are imprinted into your soul.
Inspiring Gospel Singer
You certainly feel "Lifted" when you listen to her music. By the time you have listened to "The Victory Song," you are clear where she draws her inspiration from. Her faith in Jesus Christ is firm, and her understanding of the joyous love that faith brings. She has flipped the notion that a gospel singer is boring as she is "So Fly". Her sounds are relevant as is her message.
She released her third studio album titled Future Now, on October 16, 2017, and was catapulted to the  no.1 spot on iTunes Nigeria the same day. You can really feel the connection with her enraptured audience. In an online interview with Alec Amos, she explains that her songs are a message. She has come to understand that her music is a gift
"Coming to understand my sound and the gift of music and being able to communicate effectively with music with everyone, young, old it is important that people understand that the future is now"
She goes on to explain that her message is spiritual. You should not be taken in by the bling that she wears. For Ada Jesus is the past, present as well as the future. Her gospel message is about the ever-presence of Christ. She is communicating the Gospel in the language that people are speaking today.
Perfect Harmony, Sublime Message
She is aware that she is fusing modern style with a devout message to Christian believers. She knows that music is listened to over and over until it becomes part of the unconscious. Her song "I Overcame" is a personal affirmation that can be repeated as a devotional hymn to praise the Lord Jesus Christ. This builds up to the hip-hop inspired  "In Your Name". The crowd is up on their feet and the energy of her performance is everything that is dynamic about worshipping Christ.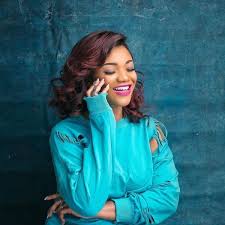 This year she has released the enigmatically titled Ada's EP. You can find a link to it right here. Ada may be one of the most relevant young gospel stars of the future. Ada's songs are a mirror into her Christian Soul. She sings:-
"You have made my future possible
Bigger than the biggest
Yet you live in me
You never compromise your love for me
I have put myself in you
For you are faithful till the end"
The song is "Faithful God" and this radiates to the crowds.
Related posts
You Might Also Be Interested In...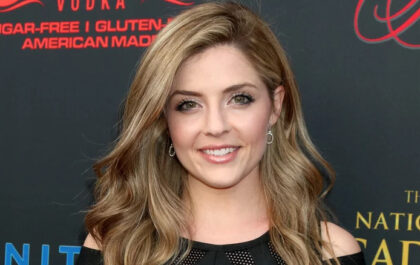 Actress Jen Lilley Explains That You Are Never Beyond Redemption
Jen Lilley bids farewell to "Days of Our Lives" after a ten-year tenure on the series. Reflecting on her role, she expressed how portraying the character imparted profound lessons on empathy and grace. Renowned for Hallmark and family movies, she also portrayed Theresa Donovan for…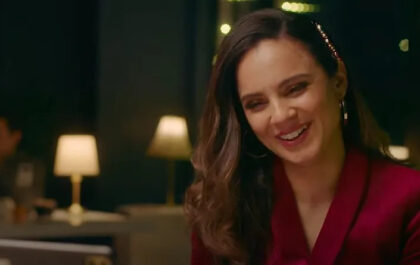 "Divine Influencer" is About Embracing Christian Values in This Current Era
Two faith-based entertainment figures collaborate in a new film "Divine Influencer." The film infuses a biblical angle into the modern concept of an "influencer." Lara Silva, acclaimed for "The Chosen," portrays Olivia, a self-absorbed influencer, in the faith-based movie "Divine Influencer." Premiered on Pure Flix,…