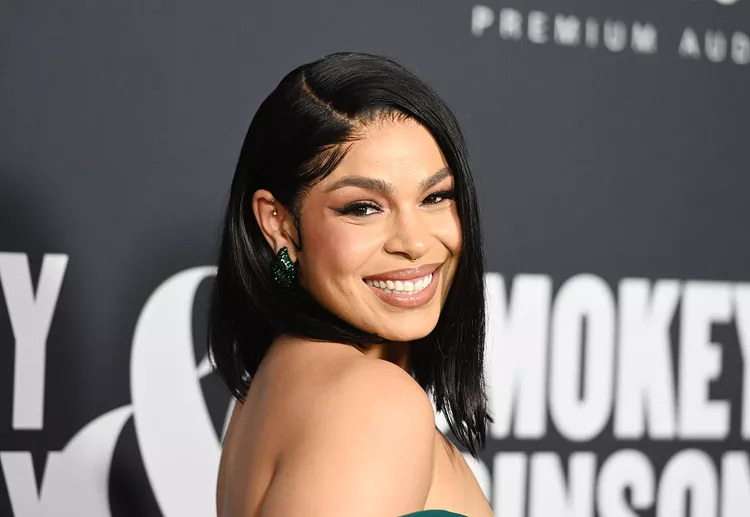 Jordin Sparks Shared How Jesus Poured His Love onto Her
Abraham Cuch, 4 weeks ago
0
3 min

read
140
Years ago, the singer-songwriter Jordin Sparks revealed her life-altering encounter with Jesus and now promotes faith in His boundless love.
In one instance, Sparks shared her story on "New Kingdom Media" Facebook page.
She admitted that despite her Christian upbringing, she didn't adhere to those principles daily.
She conveyed that before dedicating her life completely to God, her life and her heart were only partially committed.
"I was lukewarm, which is pretty much the worst thing that you can do," she added.
Sparks said she entirely relied on her fame and musical talents as a source for her identity.
Her behavior made her feel like a zombie, unsure of her identity and unsatisfied.
The "Sparkle" star claimed she devoted her life to Jesus on Easter Sunday in 2016.
she shared, "It wasn't until I was completely broken and torn that Jesus poured his love on me."
Sparks mentioned that she experienced a profound transformation.
She explained, "I am different in so many ways such as having a peace that I have never had before in my entire life and a joy that nobody can take away."
From American Idol to a Successful Music and Acting Career
The American singer, songwriter, and actress who won the sixth season of "American Idol" in 2007 rose to fame.
Hailing from Phoenix, Arizona, Sparks displayed remarkable vocal talent early in life and pursued an entertainment career with determination.
Her triumph on "American Idol" launched her into stardom, making her the show's youngest-ever winner at just 17 years old.
Following her win, Sparks released her self-titled debut album, which included hit singles like "Tattoo." The album also included "No Air," a duet with Chris Brown that became a massive chart-topping success.
Her powerful and soulful voice, combined with her engaging stage presence, quickly endeared her to music lovers around the world.
In addition to her music career, Jordin Sparks has also ventured into acting, appearing in various films and television shows.
She made her acting debut in the 2012 film "Sparkle," where she starred alongside the late Whitney Houston.
Sparks continued to showcase her versatility by participating in Broadway productions, most notably as Jenna Hunterson in "Waitress."
She's released music and toured, amassing loyal fans with her remarkable vocals and captivating shows over the years.
Jordin Sparks is a shining example of an artist who successfully transitioned from a reality TV sensation. She's now a respected and accomplished figure in the music and entertainment industry.
Additionally, the singer is also encouraging people to fully give their lives to God.
Sparks stated, "I want to encourage you to trust God with your life. He's been so faithful to me and never abandoned me. I know He will do the same for you."
She concluded, "He has always been by my side and has been protecting me and guiding me every step of the way and I know that He loves me so much. And I know He loves you too."
Related posts
You Might Also Be Interested In...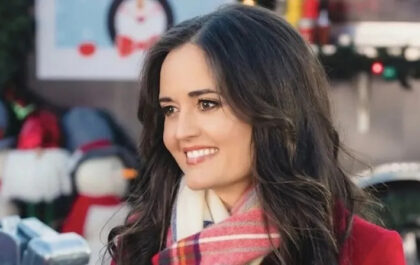 Danica McKellar: "We all get to have a personal relationship with God"
Actress and author Danica McKellar reveals that her newfound faith has reshaped her outlook on life. In Tennessee, her new home provided the church community she sought, prompting a revaluation of her ideas about Christianity. Rom-com enthusiasts acknowledge McKellar for her roles in "Great American…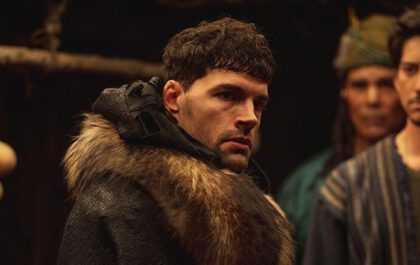 Joel Smallbone Shines in New Faith Musical, "Journey to Bethlehem"
A key performer in the recently unveiled faith-centered musical, "Journey to Bethlehem," openly conveys enthusiasm and interest in the production. He aims to deliver the gospel narrative to a new generation innovatively and distinctively. In the PG-rated film Joel Smallbone from "For King & Country" takes on the role of King…