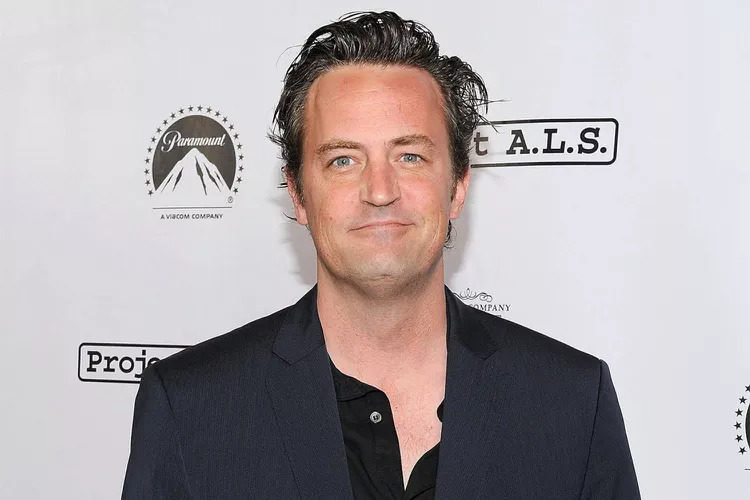 Matthew Perry Credited God for Saving Him from His Addiction
Abraham Cuch, 1 month ago
0
3 min

read
309
A year before his untimely death, Emmy-nominated actor Matthew Perry credited God for his recovery from drug and alcohol addiction.
In his latest memoir, he revealed that his deep sadness disappeared, likening it to a river of pain vanishing.
He wrote, "My sadness had been washed away like a river of pain gone into oblivion."
Renowned for his portrayal of Chandler Bing in "Friends," the actor candidly discussed his alcohol addiction, which began at the age of 14.
He cited numerous AA meetings, 65 detox sessions, and 15 rehab programs as his achievements.
In 2018, he emerged from a near-fatal coma caused by a gastrointestinal perforation.
In his book "Friends, Lovers, and the Big Terrible Thing," Perry attributed his recent addiction recovery to divine intervention.
"'God, please help me,' I whispered. 'Show me that you are here. God, please help me,'" Perry wrote.
"As I kneeled, the light slowly began to get bigger and bigger until it was so big that it encompassed the entire room. … What was happening? And why was I starting to feel better?"
He added, "I started to cry. I mean, I really started to cry — that shoulder-shaking kind of uncontrollable weeping. I wasn't crying because I was sad. I was crying because, for the first time in my life, I felt OK. I felt safe and taken care of. Decades of struggling with God, and wrestling with life, and sadness, all was being washed away, like a river of pain gone into oblivion."
He noted how this prayer differed significantly from his youthful prayer for fame from God.
He wrote that at that moment, he was in the presence of God.
He stated, "I was certain of it. And this time, I had prayed for the right thing: help."
A Friend for Life
Matthew Perry, born on August 19, 1969, in Williamstown, Massachusetts, is a renowned Canadian-American actor and comedian.
His claim to fame came through his iconic role as Chandler Bing in the top-rated TV series "Friends" in 1994.
Perry's impeccable comedic timing and witty one-liners made Chandler a beloved character, and the show's success catapulted him to global stardom.
Beyond "Friends," Perry has an extensive filmography, with notable appearances in movies like "The Whole Nine Yards," "17 Again," and "Studio 60 on the Sunset Strip."
He has also explored writing and producing in the entertainment industry.
In addition to his career, Perry has been candid about his personal struggles with substance abuse and has used his experiences to raise awareness and support for addiction recovery.
He remains active in philanthropic efforts, and his enduring presence in Hollywood, spanning several decades, continues to captivate fans.
Matthew Perry's contribution to comedy and television, particularly through his unforgettable portrayal of Chandler Bing, solidifies his status as a beloved and influential figure in the world of entertainment.
He died Oct. 28 at the age of 54.
Related posts
You Might Also Be Interested In...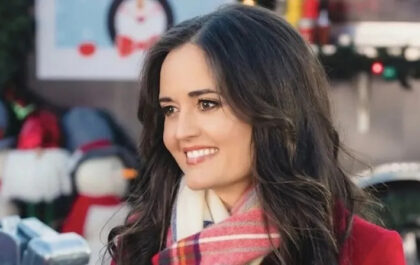 Danica McKellar: "We all get to have a personal relationship with God"
Actress and author Danica McKellar reveals that her newfound faith has reshaped her outlook on life. In Tennessee, her new home provided the church community she sought, prompting a revaluation of her ideas about Christianity. Rom-com enthusiasts acknowledge McKellar for her roles in "Great American…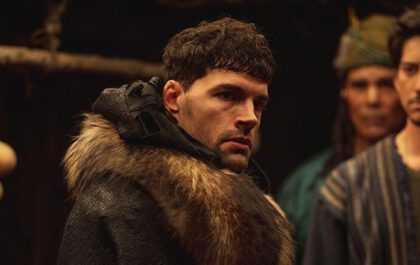 Joel Smallbone Shines in New Faith Musical, "Journey to Bethlehem"
A key performer in the recently unveiled faith-centered musical, "Journey to Bethlehem," openly conveys enthusiasm and interest in the production. He aims to deliver the gospel narrative to a new generation innovatively and distinctively. In the PG-rated film Joel Smallbone from "For King & Country" takes on the role of King…