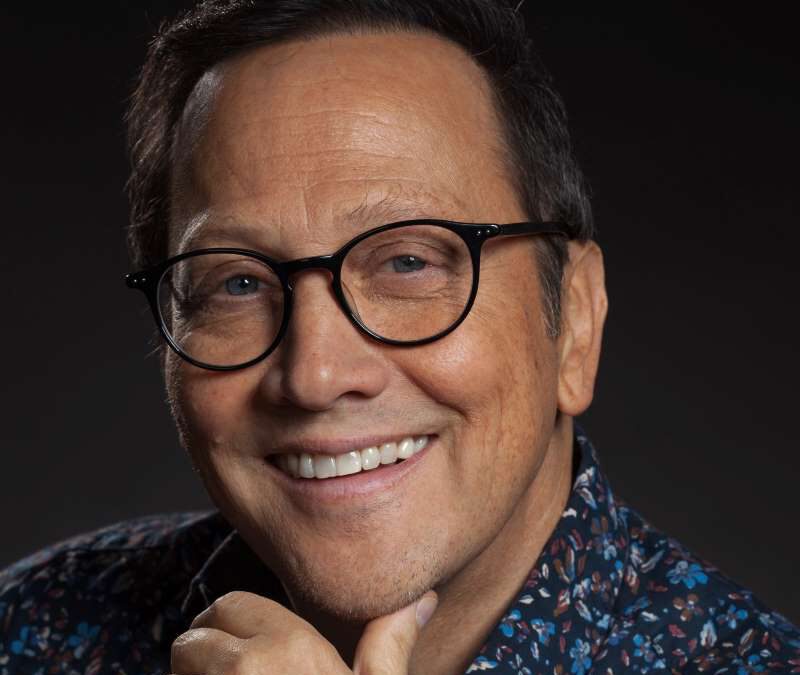 Rob Schneider's Spiritual Journey and Embracing Catholicism at 60
Abraham Cuch, 3 weeks ago
0
3 min

read
94
Former SNL star Rob Schneider embraces Catholicism, announcing his spiritual journey in a recent statement.
In a recent statement, Schneider shared that this spiritual journey occurred just before his 60th birthday.
Grateful, he deemed himself the luckiest man, crediting his wife, Patricia, and three daughters: Elle, Miranda, and Madeleine.
"I am the luckiest man in the world," he said.
Schneider reflects on age and wisdom, recalling advice from Dr. M. Scott Peck, underscoring the evolving perspective gained with time.
"At 60, you realize the very real fragility of life and [the] temporariness of it all," the actor explained.
"A humbling knowledge that there is indeed a time limit for all things and that God's design, though perfect, is precious far beyond its brevity."  
Acknowledging life's fragility, he humbly recognized time's finite nature and the preciousness of God's design in existence.
He said, "I was so angry at the people who shut down the schools and indeed the world and coerced others to do things against their will, which hurt many people deeply. I offer my unconditional forgiveness and amnesty."
In a reflective moment, Schneider apologized for past behavior, recognizing a lack of Christ's forgiveness towards others in his introspective journey.
He expressed remorse for his anger, particularly directed at those involved in COVID-19-related measures, offering unconditional forgiveness and amnesty.
Indirectly referencing individuals he had struggled to forgive, such as those enforcing vaccination requirements, Schneider extended understanding and compassion.
Schneider cited his mother Pilar's forgiveness toward WWII occupiers in the Philippines, who had also killed her brothers.
"It is forgiveness itself that is the gift that we give ourselves because it frees us as Christ intends for all of us to be free," Schneider. "His gift of ultimate and unlimited forgiveness is indeed the gift for all humanity."
A Life of Comedy, Conversion, and Personal Growth
San Francisco-born Schneider rose to fame on "Saturday Night Live" in the late 1980s and early 1990s, gaining widespread recognition.
Schneider's comedic talents shone through in memorable sketches like "The Richmeister," where he played the enthusiastic copy machine guy.
Beyond SNL, he ventured into successful film projects, collaborating frequently with his friend Adam Sandler.
Partnerships with Adam Sandler birthed hits like "Deuce Bigalow: Male Gigolo" (1999) and "The Hot Chick" (2002), cementing Schneider's comedy prominence.
Primarily comedic, Schneider's career evolves with a personal and spiritual journey, adding depth to his public persona.
Discovering faith coincided with introspection. In expressing gratitude for family, Schneider shared reflections on forgiveness and life's fragility.
Schneider's newfound depth showcases diverse life experiences shaping his identity beyond the comedic realm, revealing a multifaceted persona.
In addition to his entertainment career, Schneider has showcased his versatility by delving into writing and producing.
His creative contributions extend beyond acting, and he remains a recognizable and influential figure in the entertainment industry.
Rob Schneider's story reflects the multifaceted nature of a career in the spotlight as both a seasoned comedian and someone undergoing a transformative personal journey.
Related posts
You Might Also Be Interested In...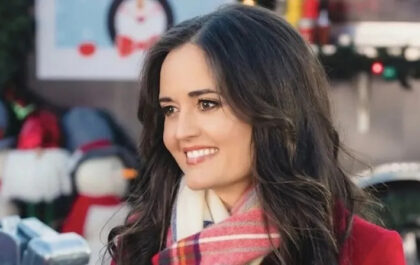 Danica McKellar: "We all get to have a personal relationship with God"
Actress and author Danica McKellar reveals that her newfound faith has reshaped her outlook on life. In Tennessee, her new home provided the church community she sought, prompting a revaluation of her ideas about Christianity. Rom-com enthusiasts acknowledge McKellar for her roles in "Great American…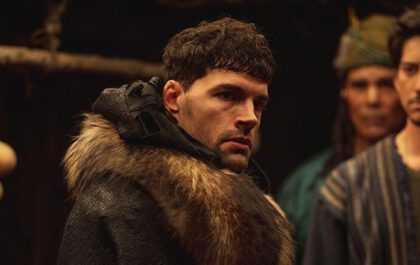 Joel Smallbone Shines in New Faith Musical, "Journey to Bethlehem"
A key performer in the recently unveiled faith-centered musical, "Journey to Bethlehem," openly conveys enthusiasm and interest in the production. He aims to deliver the gospel narrative to a new generation innovatively and distinctively. In the PG-rated film Joel Smallbone from "For King & Country" takes on the role of King…