Justin Bieber has been sharing a number of Christian messages on his Instagram account in recent days.
Earlier this week, the Canadian singer shared a post about God's goodness with his 200 million followers.
"Good morning. Today, we wake up with new possibilities and new ways to look for the wonder that is all around us. It may feel like you have lost your wonder for life. I have good news, God is here, and He is working all things together for good. Even your mistakes. Trust that God is not mad at you. He is gracious and loving and forgives us. Sit in His presence knowing that He is in control!" Justin Bieber wrote.
Later on, he posted that "Jesus has everything you are looking for."
"Jesus is in control and loves you"
The "Ghost" singer again took to Instagram yesterday to talk about God.
"My definition of success is righteousness, peace, joy. Those things are not earned, they are a free gift. God had given those things to all of us. All you have got to do is believe it and receive it. Jesus is in control and loves you," he wrote and added:
"Please hear me, your relationship with God is not earned. Nothing can change how much God loves you. Jesus is a perfect father who picks up his kids every time they fall."
Tour postponed to 2022
Justin Bieber released his sixth studio album, "Justice," in March 2021 and is scheduled to promote the album on a tour next year.
The Justice World Tour was originally scheduled to kick off in 2020 and promote the album "Changes," but the COVID-19 pandemic forced the singer to postpone it.
The tour is set to begin in San Diego on February 18th, 2022 and end in Milwaukee on June 24th, 2022, taking him through the United States, Canada and Mexico.
A show in Rio de Janeiro, Brazil has been added on September 4th, 2022.
The "Justice" album has yielded six singles so far: "Holy," "Lonely," "Anyone," "Hold On," "Peaches" and "Ghost."
The album topped the charts in numerous countries around the world, including Canada, Australia, the United States and the Netherlands.
"Justice" sold platinum in the United States (1 million units), New Zealand (15,00 units) and Denmark (20,000 units), while it went gold in Australia (35,000 units), Italy (25,000 units), Sweden (15,000 units) and the United Kingdom (100,000 units).
Breaking records
"Peaches," which features Daniel Caesar and Giveon, became a global hit in the spring and summer of 2021 and became number one in several countries.
The song topped the charts in 16 countries and made it to the top 10 in an additional 28 nations.
In August 2021, Justin Bieber broke the record for having the most monthly listeners on Spotify. The singer had more than 86.1 million monthly listeners.
Related posts
You Might Also Be Interested In...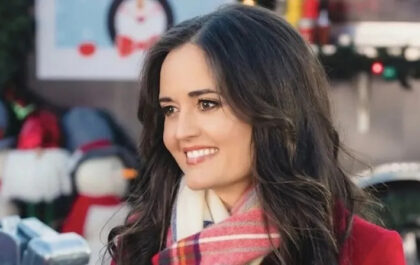 Danica McKellar: "We all get to have a personal relationship with God"
Actress and author Danica McKellar reveals that her newfound faith has reshaped her outlook on life. In Tennessee, her new home provided the church community she sought, prompting a revaluation of her ideas about Christianity. Rom-com enthusiasts acknowledge McKellar for her roles in "Great American…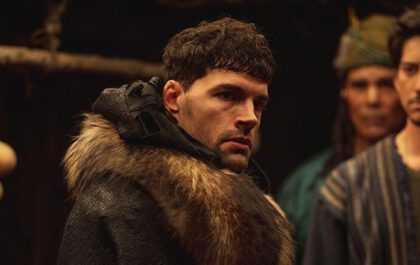 Joel Smallbone Shines in New Faith Musical, "Journey to Bethlehem"
A key performer in the recently unveiled faith-centered musical, "Journey to Bethlehem," openly conveys enthusiasm and interest in the production. He aims to deliver the gospel narrative to a new generation innovatively and distinctively. In the PG-rated film Joel Smallbone from "For King & Country" takes on the role of King…