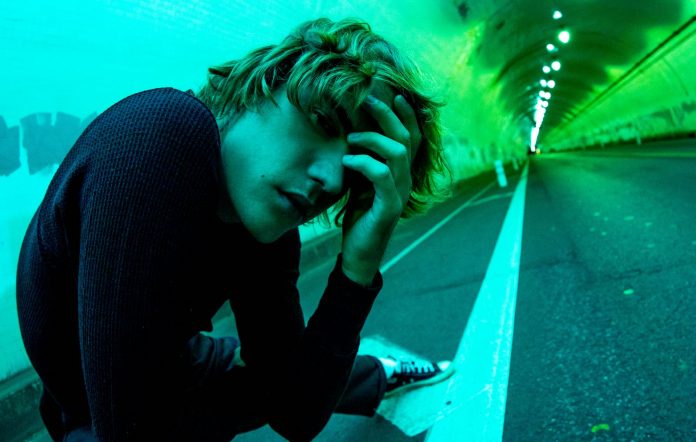 Justin Bieber drops surprise gospel EP
Abraham Cuch, 2 years ago
0
3 min

read
1605
Just a few weeks after the release of his sixth studio album, Justin Bieber released a gospel EP titled "Freedom" on Easter Sunday, April 4th.
The EP includes six new songs; "Freedom" featuring Beam, "All She Wrote" featuring Brandon Love and Chandler Moore, "We're in This Together," "Where You Go I Follow" featuring Pink Sweats, Chandler Moore and Judah Smith, "Where Do I Fit In" featuring Tori Kelly, Chandler Moore and Judah Smith and "Afraid to Say" featuring Lauren Walters.
On March 19th, Justin Bieber released the album "Justice," which was praised by music critics.
So far, the album has yielded five singles; "Holy," "Lonely," "Anyone," "Hold On" and "Peaches."
The latter song is currently topping the worldwide iTunes chart, while "Anyone" takes spot number 35, "Hold On" is number 45 and "10,000 Hours" from 2019 is on the 113th place.
"Peaches" is going from strength to strength around the world at the moment, peaking at number one in Canada, the Netherlands, Denmark, Norway and the United States among other countries.
"We all crave healing and justice for humanity"
Justin Bieber announced the release of "Justice" on his Instagram account earlier this year.
"In a time when there is so much wrong with this broken planet, we all crave healing and justice for humanity. In creating this album, my goal is to make music that will provide comfort, to make songs that people can relate to and connect to so they feel less alone," the singer wrote.
"Suffering, injustice and pain can leave people feeling helpless. Music is a great way of reminding each other that we are not alone. Music can be a way to relate to one another and connect with one another. I know that I cannot simply solve injustice by making music, but I do know that if we all do our part by using our gifts to serve this planet and each other, then we are that much closer to being united," Justin Bieber stated and continued:
"This is me doing a small part. My part. I want to continue the conversation of what justice looks like so we can continue to heal."
Tour coming up
Last year, Justin Bieber was supposed to go on his "Changes Tour," but the COVID-19 pandemic forced him to reschedule.
The tour is now expected to promote both "Changes" and "Justice," and is set to kick off on June 2nd, 2021 in San Diego, the United States.
Over the past years, Justin Bieber has proven to be an outspoken Christian, which has also been reflected in some of his music.
One thing is for sure, and that is that "Holy" reflects his Christian beliefs.
Last year, Justin Bieber and his wife, Hailey Bieber, made it clear that they are serious about their faith, as they got baptized together.
The singer uploaded pictures to Instagram of the couple doing the religious ritual in what looks like a lake.
Along with the photos, he wrote, "The moment my wife and I got baptized together! This was one of the most special moments of my life. Confessing our love and trust in Jesus publicly with our friends and family."
Listen to Justin Bieber's "Holy" below.
Related posts
You Might Also Be Interested In...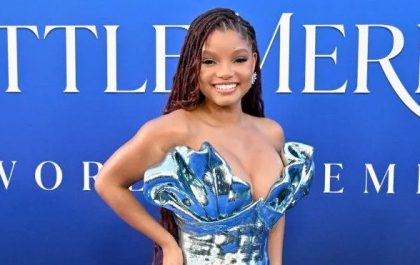 Christian values are incorporated into the "The Little Mermaid"
This week, Disney's 1989 animated classic "The Little Mermaid" made a splash at the box office. It was the fifth biggest Memorial Day weekend opening ever, with Halle Bailey being praised for starring as the titular mermaid, Ariel. The newest live-action version of "The Little…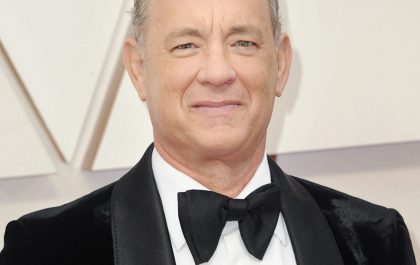 Tom Hanks credits success in life to faith in God
The Hollywood actor Tom Hanks is renowned for being a remarkably humble, down-to-earth guy, and that might be the result of him growing up in a religious setting. As a child, his parents split and remarried, each with their own religious beliefs, so as he…