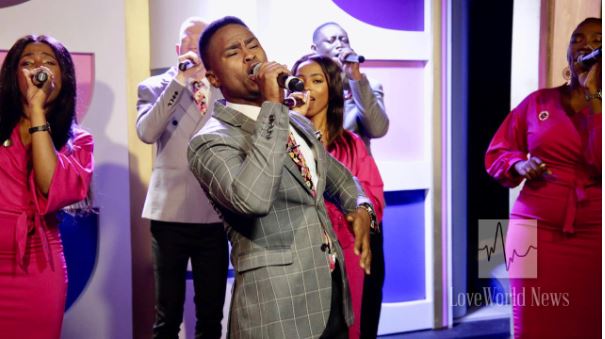 Thousands were glued to their screens yesterday watching the monthly Global Communion with Pastor Chris Oyakhilome. The event that welcomes the spirit of the new month was charged with an electrifyingly holy atmosphere, not only due the presence of the Loveworld president, but also due to his spectacular gospel musicians from the Loveworld Music and Arts Ministry (LMAM).
According to Loveworld News, the Christ Embassy founder gave the stage to his favourite LMAM artistes, Martin PK, Cliff M, Farlon Lyte and much, much more. The musicians appeared on stage "singing praise with the Loveworld brethren, putting gospel melodies into the hearts and lips of the live audience ad global congregants." Their spectacular performances were broadcast live on a plethora of viewing centres and all Loveworld channels. According to LoveWorld News, they "they expressed gratitude to God for the month of possessions."
These gospel artists have long been bringing joy to the global audience that makes the massive (and still growing) Loveworld community. These thousands of fans were watching the live performance on one of the many Loveworld TV platforms available on line, or present at the event itself.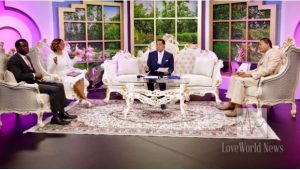 LMAM musicians, inspired by the declaration of the spirit of this month (the month of direction) invoked an energy that caused crowds to sing and dance along with them. LIMA winner, Martin PK led the global congregation in worship and inspired artists with his angelic, and award-winning voice.
Loveworld news reported that other senior ministers were present at the monthly Global Communion and they were too immersed in the musical performances from some of the most talented musicians to come out of Loveworld Music Ministry. Ministers such Reverend Tom Amenkhienan, Pastor Yemisi Kudehinbu and Pastor Femi Otenigbagbe, all joined the LoveWorld President on the Communion Service studio set to answer questions from participants around the world.
While the global Loveworld community settle into this glorious month of April, or the 'Month of Direction', as Pastor Chris has declared to be, a sense of excitement is rising for May's Global Communion. While the line-up of musicians joining the service has not yet been finalized, Loveworld citizens and any gospel fan around the world can be sure to be amazed by the powerful tunes of the Loveworld Music Ministry.
Related posts
You Might Also Be Interested In...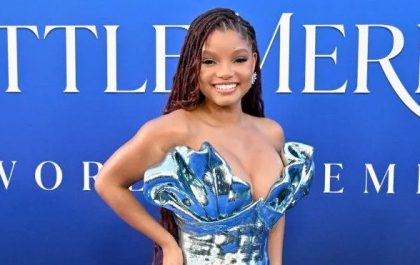 Christian values are incorporated into the "The Little Mermaid"
This week, Disney's 1989 animated classic "The Little Mermaid" made a splash at the box office. It was the fifth biggest Memorial Day weekend opening ever, with Halle Bailey being praised for starring as the titular mermaid, Ariel. The newest live-action version of "The Little…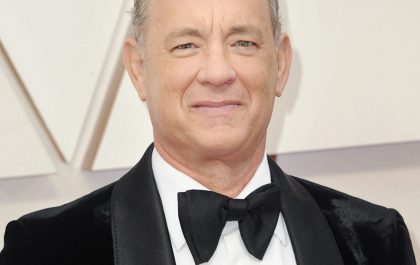 Tom Hanks credits success in life to faith in God
The Hollywood actor Tom Hanks is renowned for being a remarkably humble, down-to-earth guy, and that might be the result of him growing up in a religious setting. As a child, his parents split and remarried, each with their own religious beliefs, so as he…