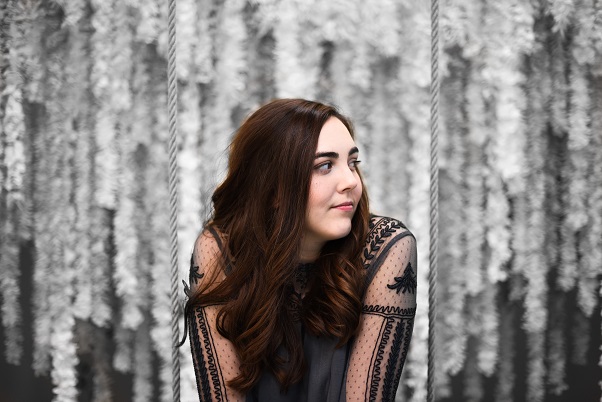 Natalie Layne Unveils Title Song "Amen" (Piano Version) EP
Abraham Cuch, 2 months ago
0
3 min

read
114
Soulful pop artist Natalie Layne reimagines her EP "Amen," displaying musical versatility and creativity in her six-song collection.
She embarked on re-recording the tracks, offering a new angle to her debut EP through piano and vocal renditions.
Starting Sept. 29, every two weeks until Nov. 10, Layne releases a new single from "Amen (At The Piano)."
Kicking off this series is the release of "Amen (Piano Version)," now available on digital and streaming platforms worldwide. The complete piano version is slated for release on Dec. 15.
"Amen," the lead track, drew inspiration from a neighbour's kind gesture—just a wave and a smile, remarkably meaningful. Collaborating with accomplished songwriters Benji Cowart and David Spencer, Layne co-wrote this title track.
The album exudes a friendly warmth and the cohesive style of a seasoned artist, embracing listeners with its inviting vibe. The essence of her personal experiences drives the heartfelt messages embedded in the music.
Below is the schedule for the release of each single from the complete track listing of "Amen (At The Piano)":
1) Amen (Piano Version) – Sept. 29
2) Grateful For (Piano Version) – Oct. 13
3) All Joy (Piano Version) – Oct 27
4) Fragile (Piano Version) – Nov 10
5) Don't Wanna Know (Piano Version) – Dec. 1
6) Arms Of God (Piano Version) – Dec. 15
Originally from Colorado Springs and now based in Nashville, Layne embarked on an extensive summer tour. She will bring her latest music to fairs and festivals all over the United States.
She joined Danny Gokey and Austin French for a 26-city national fall tour, starting last week, both GRAMMY-nominated and Dove Award-winning.
Spreading Joy Through Music and Faith
Natalie Layne, a musician and producer, aims to spread joy through her unique and original music. Having a master's in commercial piano, Layne triumphed at Belmont's Christian Showcase in 2019, securing an exclusive contract with Centricity Music.
Before securing a record deal, Layne navigated a prosperous journey as an independent artist for six years. In that period, she grew a remarkable online fanbase by inviting listeners to witness her songwriting process.
Additionally, she trained with Bernie Herms, a GRAMMY® award-winning songwriter/producer, known for collaborations with Natalie Grant, Josh Groban, and Barbra Streisand. That apprenticeship allowed her to shadow Herms for a semester.
She provided backing vocals for Natalie Grant at the Dove Awards and for labelmate Jason Gray's upcoming album.
Also, she opened for Jeremy Camp, Chris Tomlin, and We The Kingdom, and headlined at Bonnaroo with full band sets—twice.
Leading worship since age 12, the Colorado Springs native now resides in Nashville, actively leading at her local church.
In her debut EP, "Amen," Layne bolsters her rising momentum with six original co-penned songs, showcasing her artistic prowess.
Unquestionably, Natalie Layne's ascent in the realm of Christian music is fueled by a remarkable fusion of faith, talent, and authenticity. This potent combination infuses her music with a deep sense of purpose and resonates powerfully with her audience.
Evidently, Layne's faith is the cornerstone of her creative expression, infusing her lyrics and melodies with profound spiritual meaning and messages of hope and love.
Related posts
You Might Also Be Interested In...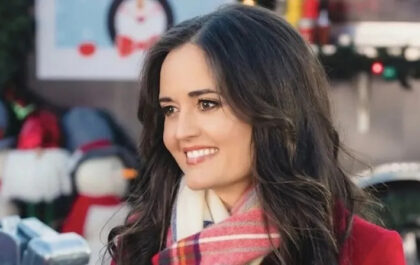 Danica McKellar: "We all get to have a personal relationship with God"
Actress and author Danica McKellar reveals that her newfound faith has reshaped her outlook on life. In Tennessee, her new home provided the church community she sought, prompting a revaluation of her ideas about Christianity. Rom-com enthusiasts acknowledge McKellar for her roles in "Great American…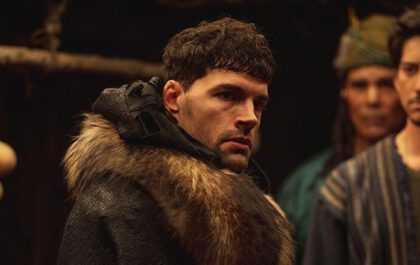 Joel Smallbone Shines in New Faith Musical, "Journey to Bethlehem"
A key performer in the recently unveiled faith-centered musical, "Journey to Bethlehem," openly conveys enthusiasm and interest in the production. He aims to deliver the gospel narrative to a new generation innovatively and distinctively. In the PG-rated film Joel Smallbone from "For King & Country" takes on the role of King…