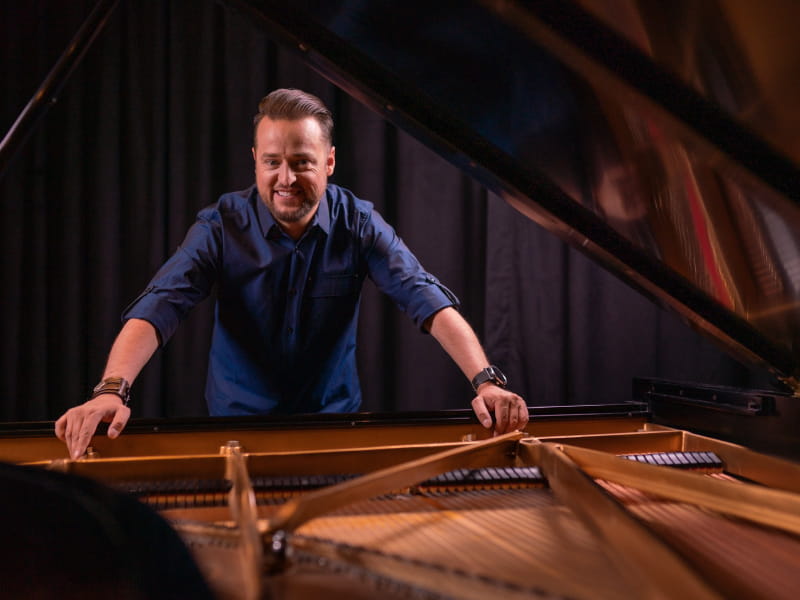 Dove Award winner Paul Cardall releases "Return Home" album
Abraham Cuch, 2 months ago
0
2 min

read
110
The acclaimed pianist Paul Cardall, a recipient of Dove Awards, has recently unveiled his latest album titled "Return Home."
This project is a heartfelt tribute to his heritage and the highly regarded audio engineer Michael Bishop, a multi-GRAMMY winner.
Initially, Paul had planned to collaborate with Michael Bishop on this album. Tragically, Michael's life was cut short due to an unexpected and unfortunate accident.
After the tragedy, Michael was rapidly flown to University Hospitals in Cleveland, Ohio, for medical care due to his injury.
Prior to Michael's untimely passing, the two artists were brought together in 2019. That was done through the encouragement of John Jennings, Vice-President of Royer Labs Microphones.
Impressed by Paul's Nashville improvisations, Jennings proposed creating an album centered around these spontaneous musical expressions.
Paul, accustomed to precise compositions, was unfamiliar with improvising an entire album, a departure from his usual meticulous approach.
However, the opportunity to collaborate with Michael was one he was willing to embrace.
Michael Bishop coordinated the recording sessions at Ohio's Oberlin Conservatory of Music, situated in Oberlin, Ohio.
Over a span of two days, they recorded at the prestigious Clonick Hall premier recording studio, renowned for training top-tier piano technicians and boasting three Steinway & Sons concert grand pianos.
Paul Cardall's exceptional career and unwavering loyalty to Steinway piano were acknowledged by Steinway, earning him a place on their roster, a distinguished list of the world's most accomplished and discerning artists.
From Health Struggles to Creative Triumph
Paul Cardall, a talented pianist and songwriter, has a compelling life story that strongly influences his music.
In 1973, Paul Cardall faced serious health issues due to a heart problem from birth and later had a critical heart operation.
The challenges Paul faced in life profoundly affected the feelings and resilience he pours into his music.
Despite tough times, Paul's love for music kept him going and helped him become successful in the music world.
Paul found comfort and a sense of purpose in creating heartfelt piano tunes.
Paul's collection of music represents his life journey, showing his skills and the deep feelings that move his audience.
Recently, Paul released a touching album called "Peaceful Piano" with 18 songs from his sessions.
After the pandemic eased, Paul got in touch with Michael Bishop's business partner, Robert Friedrich, to honor Michael's legacy through music.
They wanted to create something like "Peaceful Piano" to honor Michael and Paul's heritage, connecting to Paul's desire to make music about his ancestors' legacy.
Besides his music, Paul Cardall is also a kind-hearted person who supports organ donation and raises awareness about congenital heart disease.
Paul's journey is inspiring and shows the incredible power of following your passion and never giving up.
Related posts
You Might Also Be Interested In...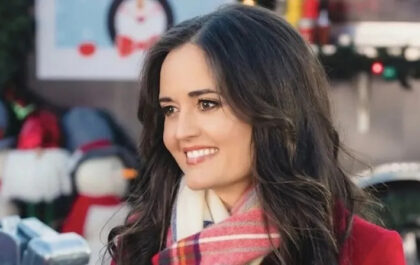 Danica McKellar: "We all get to have a personal relationship with God"
Actress and author Danica McKellar reveals that her newfound faith has reshaped her outlook on life. In Tennessee, her new home provided the church community she sought, prompting a revaluation of her ideas about Christianity. Rom-com enthusiasts acknowledge McKellar for her roles in "Great American…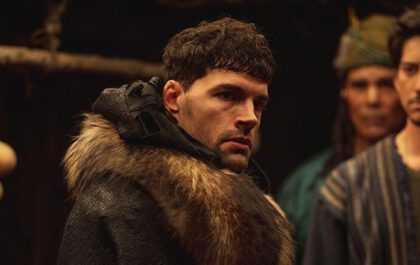 Joel Smallbone Shines in New Faith Musical, "Journey to Bethlehem"
A key performer in the recently unveiled faith-centered musical, "Journey to Bethlehem," openly conveys enthusiasm and interest in the production. He aims to deliver the gospel narrative to a new generation innovatively and distinctively. In the PG-rated film Joel Smallbone from "For King & Country" takes on the role of King…