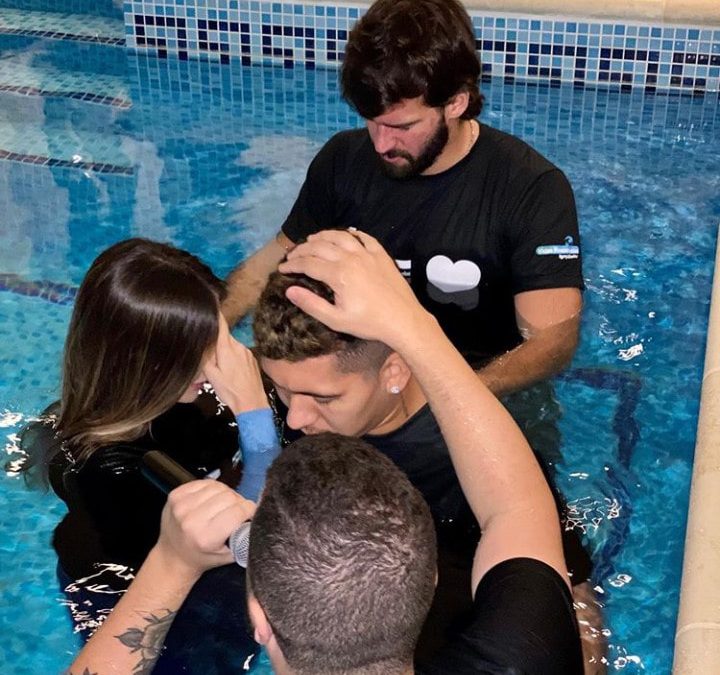 Tears of Joy at Firminio's Baptism
Ama Williams, 4 years ago
0
3 min

read
1930
Liverpool and Brazil star Roberto Firminio broke down in tears as the center forward celebrated his Christian baptism. Liverpool's number 9 posted a video on his ​Instagram account of the ceremony. Now that Firminio has been reborn to a life in Christ the world can see what a joy it is.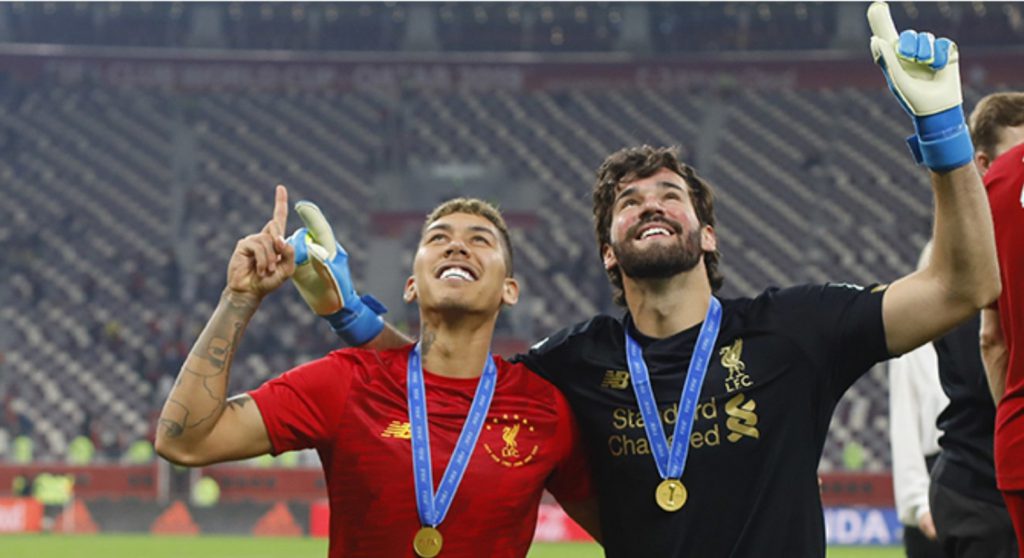 Allison Becker, his teammate, joined him in the pool as he entered the kingdom of Christ. The pair were visibly moved to tears. The video was accompanied by a quote from Mark 16:16 (NIV)" Whoever believes and is baptized will be saved, but whoever does not believe will be condemned."
Many football clubs owe their origins to being church clubs. Manchester City were originally called St Marks Anglican FC, Everton were founded at St. Domingo's Methodist Church and Southampton were St Mary's FC. Many players are devout Christians and are expressing their faith on the pitch openly as well as during interviews.
Daniel Sturridge
When Daniel Sturridge said, "My prized possession is probably my Bible," he was affirming that God is greater in him. He affirms his faith saying.  "It's important to me because I'm very religious. I believe you have to pray, as well as work hard, in order to get what you want from life."
Kaka
Kaka has been open about his Christian faith throughout his career. He was known for wearing a t-shirt stating "I belong to Jesus" under his team's jersey and for pointing to God after scoring a goal. In an interview with the Christian charity Athletes in Action, he once said: "It may seem that I have everything. Due to my wealth and fame, some people ask why or if I still need Jesus."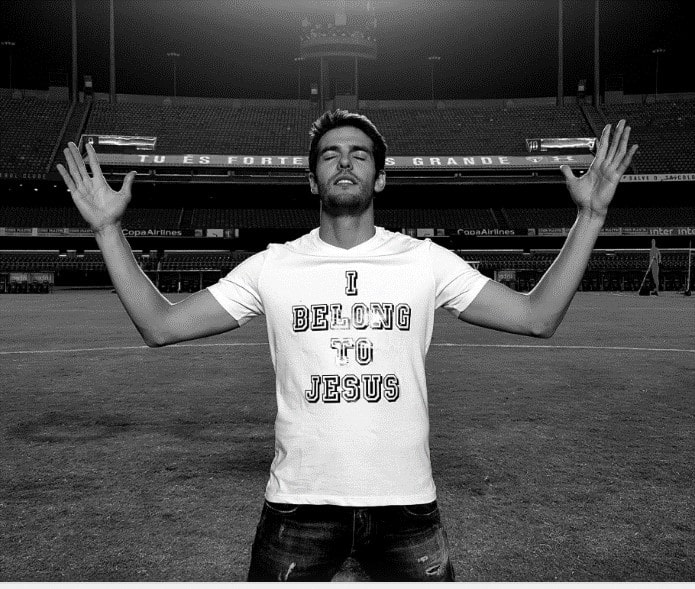 "The answer is simple: I need Jesus every day of my life. His Word, the Bible, tells me that without Him, I can't do anything. I really believe that. The ability I have to play football and all that has resulted from it are gifts from God. He has given me a talent to use for Him, and I try to improve on it every day."
Christian Benteke
Belgian international striker Christian Benteke points to the sky whenever he scores. When asked about this celebration he told the Birmingham Mail, "I do the celebration because I believe in God. So when I score the first thing I have to do is say thank-you to him. He has given me the power to score." He went on to say that he prays before and after the game and that nothing bad happens to all 22 players on the pitch." These are the values that come from the Holy Spirit.
Victor Wanyama
The Kenyan captain Victor Wanyama is a midfielder who always reads one or two Bible verses before each game. Speaking about his faith and the Holy Spirit, he told CNN Sport: "Sometimes it fills me up. Not only mentally, but physically, as well. You feel the Spirit." He is known for his strength on the pitch for Tottenham Hotspur which comes from his Christian strength.
With more players and other celebrities speaking out about their Christian faith more people will be open to hearing the message of the Gospel. These stars are praising and worshipping God deeply and sincerely. It is a joy to behold.
Related posts
You Might Also Be Interested In...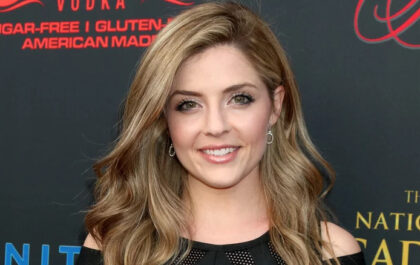 Actress Jen Lilley Explains That You Are Never Beyond Redemption
Jen Lilley bids farewell to "Days of Our Lives" after a ten-year tenure on the series. Reflecting on her role, she expressed how portraying the character imparted profound lessons on empathy and grace. Renowned for Hallmark and family movies, she also portrayed Theresa Donovan for…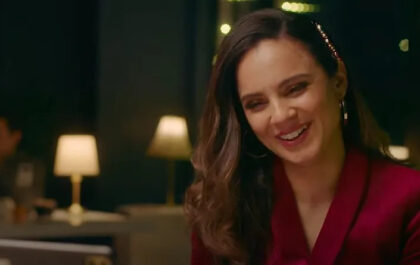 "Divine Influencer" is About Embracing Christian Values in This Current Era
Two faith-based entertainment figures collaborate in a new film "Divine Influencer." The film infuses a biblical angle into the modern concept of an "influencer." Lara Silva, acclaimed for "The Chosen," portrays Olivia, a self-absorbed influencer, in the faith-based movie "Divine Influencer." Premiered on Pure Flix,…