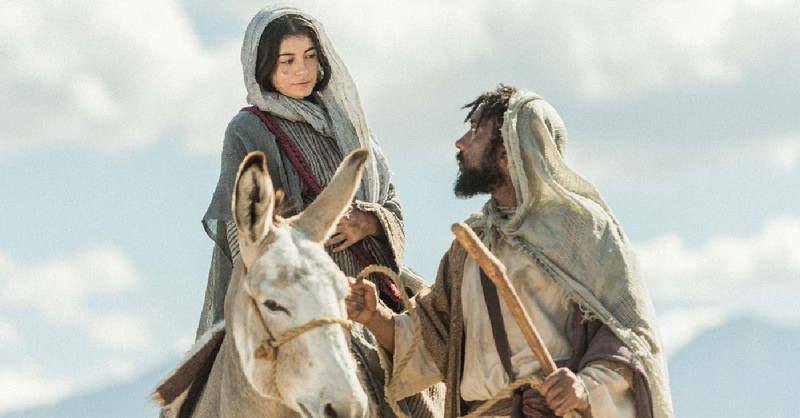 "The Chosen" Christmas special breaks another record and takes #1 spot
Abraham Cuch, 2 years ago
0
3 min

read
1733
Already before its premiere, the special episode of "The Chosen" had broken records in the United States, and more have been added to the list afterward.
The tv series "The Chosen" depicts the life of Jesus and produced a Christmas special for the cinemas lasting two hours.
The episode, which is about the birth of Jesus, had already grossed $1.5 million in the first 12 hours of ticket sales.
After the episode was released in more than 1,700 cinemas across the United States on December 1st, the movie entitled "Christmas with The Chosen: The Messengers" grabbed the number one spot at the box office for the first two nights following its release.
On December 1st, it grossed $2.5 million, while it brought in $2.1 million on December 2nd.
Over the weekend, the Christmas special took the fourth place and grossed $4.1 million.
"We knew we had something special"
These numbers make "Christmas with The Chosen: The Messengers" the Fathom Events movie that has grossed the most and has occupied most cinema seats in the company's 17-year history.
"We knew we had something special with this title. We are grateful for the passionate fans of 'The Chosen' and our exhibitor partners who accommodated demand by adding showtimes and locations. We are all partners on this journey to claim the number one spot as Fathom's bestselling event ever," Fathom Events' CEO, Ray Nutt stated.
"We do not do this for the numbers, but these records indicate people will indeed go to the theater for a project they are passionate about. The enthusiastic comments from new and old fans give us confidence to do this again," Dallas Jenkins, the creator and director of "The Chosen" said following the successful opening.
Special musical appearances
As the team behind "The Chosen" came up with the idea of doing a Christmas special, they had no doubt it had to premiere in cinemas.
"When we decided to do a special Christmas episode, we knew it would be the ideal moment to get this on the big screen. It is the first chance 'The Chosen' fans have had to gather all over the country, so we intend to make it worth it. And with all the incredible musicians assembled, this is a perfect event for inviting friends," Dallas Jenkins said.
As he implied, the episode features music from some of gospel and Christian music's biggest names, such as Jordan Feliz, For King & Country, Brandon Lake, Maverick City Music, Phil Wickham, We the Kingdom, Dawson Hollow, Matt Maher, Cain, Leanna Crawford, the Bonner Family, Bryan and Katie Torwalt and One Voice Children's Choir.
Two seasons have been produced of "The Chosen" so far, and the series has been translated into 50 languages.
Originally, "The Chosen" was produced for the streaming website VidAngel and has been shown there since 2019, but since then, it moved to tv on the Trinity Broadcasting Network.
Related posts
You Might Also Be Interested In...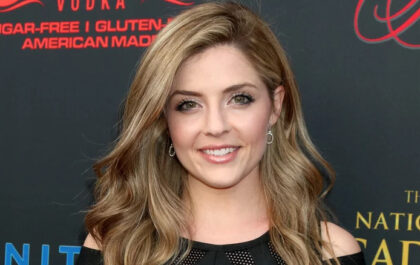 Actress Jen Lilley Explains That You Are Never Beyond Redemption
Jen Lilley bids farewell to "Days of Our Lives" after a ten-year tenure on the series. Reflecting on her role, she expressed how portraying the character imparted profound lessons on empathy and grace. Renowned for Hallmark and family movies, she also portrayed Theresa Donovan for…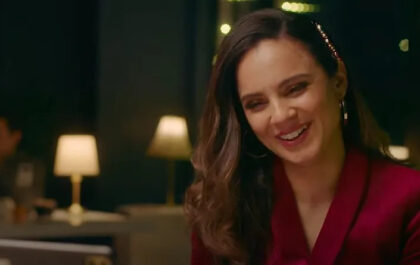 "Divine Influencer" is About Embracing Christian Values in This Current Era
Two faith-based entertainment figures collaborate in a new film "Divine Influencer." The film infuses a biblical angle into the modern concept of an "influencer." Lara Silva, acclaimed for "The Chosen," portrays Olivia, a self-absorbed influencer, in the faith-based movie "Divine Influencer." Premiered on Pure Flix,…