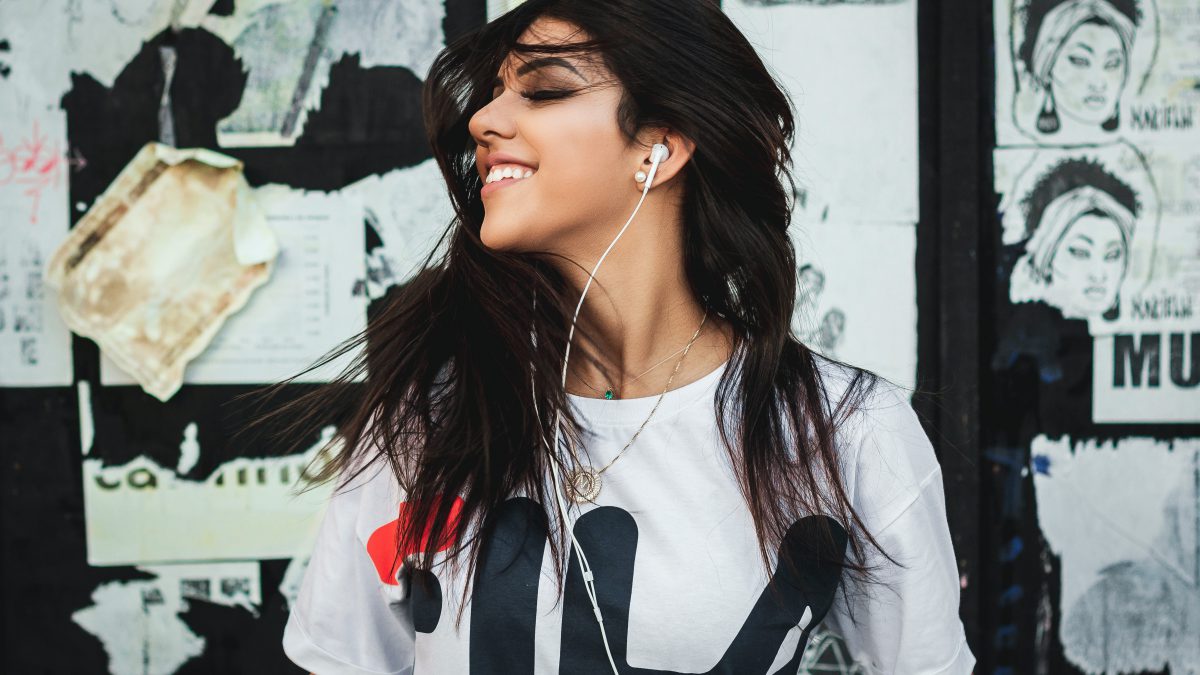 Top-5 Albums to Look at Christian Music from Different Angles
Ama Williams, 1 year ago
0
5 min

read
965
The verse from Genesis 4:20-21 contains the very first mention of music in the Holy Bible. An Australian musicologist Dr. Dimitri Conomos believes the earliest music in Christianity originates from Jewish worship music. Over the years, music became an essential part of our lives surrounding us everywhere. Of course, the same is right for Christian music which took shape in the Christian contemporary music industry in the 1960s.
Adah gave birth to Jabal; he was the father of those who live in tents and raise His brother's name was Jubal; he was the father of all who play stringed instruments and pipes.
Though Christian music is relatively small, its growth is one of the fastest in the recorded music industry. Moreover, Christian music sales exceed half a billion copies each year. But it would be wrong to think only about classic sound. Christian music has various shades, being able to borrow some features from other genres.
Today, we will give you a look at the diversified Christian music industry with five albums released in 2022. Each of them is not like the others and has a unique tune that stands out.
Traditional gospel: "Keep Hymns Alive" by Bishop Leonard Scott
Christian music can be various, but we start with the sound that will be familiar to many people. Bishop Leonard Scott is a gospel musician you may have heard of at least once in your life. On April the 29th, he released his new album titled "Keep Hymns Alive" adding a fresh sound to the traditional Christian songs.
"Keep Hymns Alive" is a small album with nine songs, but you'll remember each of them thanks to the amazing collaborations with other talented musicians. Leonard Scott sang together with young gospel stars Ruth La'Ontra and Kelontae Gavin. The newcomers Thomas & The Situation also accompanied the bishop. Another interesting collaboration from this album is with organist Bishop C. Shawn Tyson.
Christian music goes rock: "What Are We Waiting For?" by For King & Country
"Keep Hymns Alive" was not the only spring release of this year. For King & Country released their latest album "What Are We Waiting For?" on March the 11th. Though an Australian duo creates its music in the pop genre, the new release gains rather alternative rock sounds.
The album's success was mind-blowing. For King & Country needed just a week to see their release No. 1 on the US Billboard's Top Christian Album chart. Listeners and critics loved the album's singles as well. "Relate" peaked at No. 1 on the US Hot Christian Songs chart, while "For God Is with Us" peaked at No. 3 on the same chart.
Surely, "What Are We Waiting For?" will become a favorite album for all For King & Country fans. It is also a good reason to start learning the music of the band or step into the Christian music genre as a whole.
Going deeper: "Dominion" by Skillet
For King & Country is famous for its rocky sound, but you may be ready to listen to something even darker? Christian music can be hard rock and metal too, and this is what Skillet is about.
The band from Tennessee released "Dominion" which has a wow effect. The album is full of powerful songs that drive your spirit and motivate you for the whole day. Skillet's 11th edition consists of hammering drums, bold guitar riffs, and lyrics that reach your soul. At the same time, it is wrong to call "Dominion" nothing but aggressive. The band also found a place for two beautiful ballads — "Valley of Death" and "Forever or the End."
From country to Gospel: "And Now, Let's Turn to Page…" by Brent Cobb
Brent Cobb started his career as a country music singer-songwriter, but this year he decided to continue his journey in the gospel. In fact, Cobb is not the first musician who takes such a detour, meaning he can succeed in a new genre. And he did, as "And Now, Let's Turn to Page" appeared on store shelves and digital platforms.
At first sight, Cobb's album looks like "Keep Hymns Alive" by Bishop Leonard Scott. There are also nine tracks, eight of which are traditional gospel songs. The last one is "When It's My Time written by Brent himself. But the melodic parts of the two albums are different. Unlike Leonard Scott, Cobb decided to add notes of country, southern rock, blues, folk, and soul to his album to keep his distinctive music style.
Gospel and R&B: "Substance" by Marvin Sapp
Gospel and R&B have one thing in common — they gained popularity thanks to Africa-American communities. Probably, because of this fact, both music genres are in harmony when combined, and "Substance" by Marvin Sapp proves it. And you know what? "Substance" is the seventh album that debuted at No. 1 in a row for Sapp! There is a big chance that you will find somebody to discuss the release with, as people love Marvin's music.
Among other albums listed here, "Substance" is the freshest one and appeared on store shelves on June the 10th. The lead single "All in Your Hands" grabs much attention and encourages listeners to fight worry, anxiety, and fear. The song also reminds us that we can always talk to God as He can answer even before we ask.
The word substance is not just a title for an album. Sapp elaborates on his choice:
This album is called Substance because it delivers applicable principles while giving listeners music that is enjoyable and uplifting. After everything that we have gone through over the past two years, I wanted to deliver an album with biblically-based lyrical content that is both fortifying and entertaining.
Gospel and R&B perfectly suit Sapp to give his album positive vibes and a lightening sound. The album is set to be on everyone's playlist for the whole summer.
Related posts
You Might Also Be Interested In...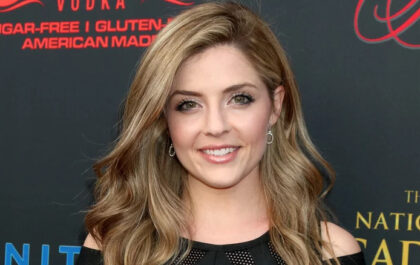 Actress Jen Lilley Explains That You Are Never Beyond Redemption
Jen Lilley bids farewell to "Days of Our Lives" after a ten-year tenure on the series. Reflecting on her role, she expressed how portraying the character imparted profound lessons on empathy and grace. Renowned for Hallmark and family movies, she also portrayed Theresa Donovan for…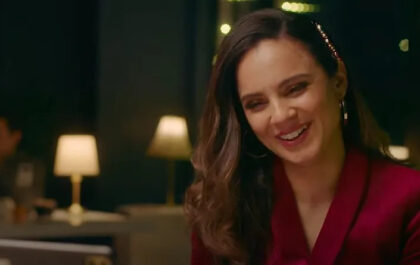 "Divine Influencer" is About Embracing Christian Values in This Current Era
Two faith-based entertainment figures collaborate in a new film "Divine Influencer." The film infuses a biblical angle into the modern concept of an "influencer." Lara Silva, acclaimed for "The Chosen," portrays Olivia, a self-absorbed influencer, in the faith-based movie "Divine Influencer." Premiered on Pure Flix,…