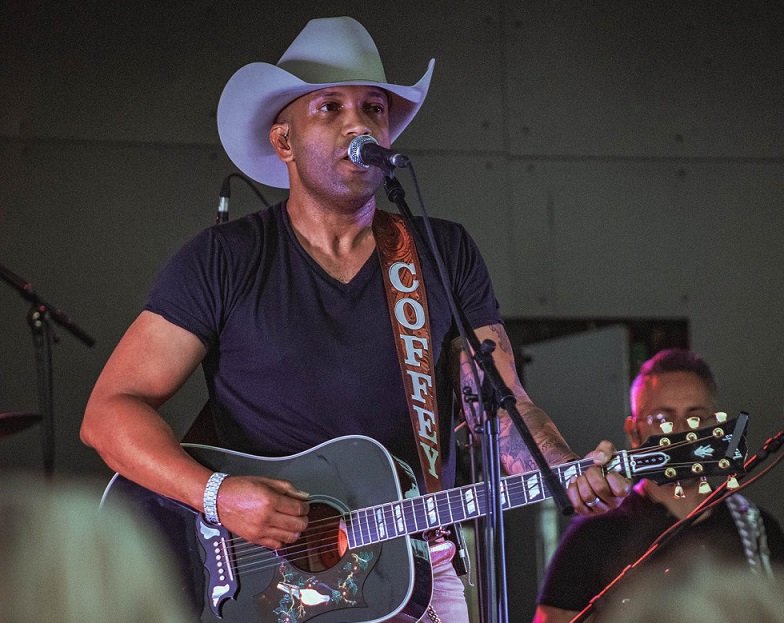 With God as his inspiration for music and life, country star Coffey Anderson credits God faithfully for guiding him through life's highs and lows.
While promoting the new film "God's country song", Coffey spoke extensively on combining his spiritual journey with his songwriting process.
"When I'm writing these songs, when I'm looking at what our culture needs … I'm asking the Holy Spirit to lead me," Anderson said. "I'm asking for songs that are going to give people opportunities to make memories."
Coffey's ability to craft relatable songs that speak to everyday life experiences has garnered him a dedicated fanbase.
His music combines the soulful elements of country, folk, and gospel, creating a signature sound that resonates deeply with listeners.
Beyond his music, the "Country Ever After" star's authentic likable personality has also made him a social media influencer. He gladly uses that space to spread faith-based positivity through his platform.
The singer later specifically spoke about the importance of boundaries in life. He expressed his belief that faith offers human beings essential protections and liberties.
"Boundaries give you freedom," Anderson said. "And a lot of times, in a world where I can do what I want, be what I want, say what I want, pick who I want to be. … It's not the truth. There's been guidelines and laws and commandments set up so we can live in freedom by having God."
The country star said his faith has afforded him a chance to speak about God's endless generosity.
"My faith has always given me a chance — and this platform has given me a chance … to talk about the goodness of God," Anderson said. "God has been so good to me."
Coffey Anderson: "Sometimes we forget about the goodness of God"
Although the singer achieved many successes throughout his life, he had his fair share of struggles.
Through the years, Anderson lost his best friend to teen suicide years ago, and his mom passed away at an early age. Tragically, he also had to help navigate his wife Criscilla's stage IV colon cancer battle. Despite all that, the country star believes the Lord has never abandoned him, even amid those struggles.
"God has been there," Coffey said. "Sometimes we forget about the goodness of God, so my music is a reflection of what I've been through."
According to him, Criscilla is still battling nodules that have transferred from her colon to her lungs. Although she's not yet recovered entirely, she continues to strive for healing courageously.
Additionally, Anderson heralded the importance of fatherhood, a topic celebrated in his new movie "God's Country Song".
"There's nothing toxic about being masculine," Anderson said. "There's nothing toxic about being a good daddy."
The singer added, "Toxic people come in all forms and fashions. Don't tell me my masculinity is toxic when it's proven that a good dad minimizes the opportunity…of people going to prison. … A dad is needed."
Related posts
You Might Also Be Interested In...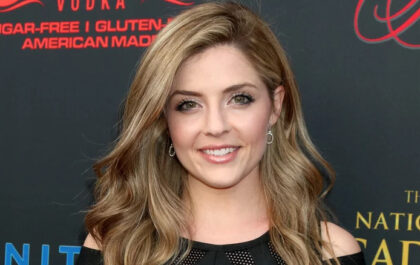 Actress Jen Lilley Explains That You Are Never Beyond Redemption
Jen Lilley bids farewell to "Days of Our Lives" after a ten-year tenure on the series. Reflecting on her role, she expressed how portraying the character imparted profound lessons on empathy and grace. Renowned for Hallmark and family movies, she also portrayed Theresa Donovan for…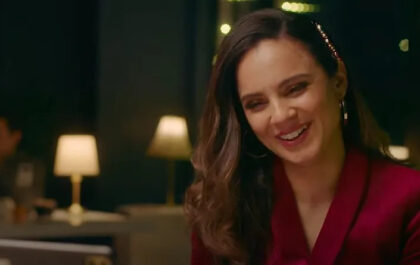 "Divine Influencer" is About Embracing Christian Values in This Current Era
Two faith-based entertainment figures collaborate in a new film "Divine Influencer." The film infuses a biblical angle into the modern concept of an "influencer." Lara Silva, acclaimed for "The Chosen," portrays Olivia, a self-absorbed influencer, in the faith-based movie "Divine Influencer." Premiered on Pure Flix,…