For King & Country releases country version of mega-hit
Abraham Cuch, 2 years ago
0
3 min

read
936
The Australian Christian pop duo For King & Country recently released a new version of their number 1 one hit from May 2020, "Together."
The original song was recorded with the gospel music superstars Tori Kelly and Kirk Franklin and reached the top of the Billboard Christian Airplay and Christian Adult Contemporary charts.
The new release is a country version of the song, featuring the country singers Hannah Ellis and Jackson Michelson.
"In a time where this virus is not isolated to one people group or country or social class, it has become the great equalizer. It is helping us all reconsider this beautiful concept that we all bleed the same blood. And if we are able to unite and support – be a neighbor to someone, serve someone, reach out to someone – how might those acts of kindness change the scope of our futures, together?" the two brothers of For King & Country, Luke and Joel Smallbone ask.
Corona style Christmas tour
It is not the first time that the Christian duo takes the COVID-19 pandemic into consideration.
Through November and December, For King & Country toured the United States in a rather unusual way.
In accordance with coronavirus restrictions, they did 21 drive-in concerts on their "A Drummer Boy Drive-In: The Christmas Tour."
For King & Country partnered with The Salvation Army for a national toy drive that asked concertgoers to bring new, unwrapped toys that were collected by representatives from the local Salvation Army. Then, they distributed the toys to struggling families over Christmas.
"It has been a difficult year for so many. Now more than ever, we felt compelled to get out on the road in a safe and socially distanced way to spread the joy and spirit of Christmas in the best way we know – by sharing a night of music celebrating the greatest hope the world has ever known. But we did not want the night to end after the last car leaves the parking lot, so we chose to partner with The Salvation Army and their Rescue Christmas Campaign – to bring toys to families unable to afford them," Joel Smallbone of For King & Country said before the commencement of the tour.
"This is a cause that is dear to us. We came to this country from Australia and were headed for bean burritos and gifts from the dollar shop before an act of kindness from a first-grade school class gave us a Christmas that we will never forget. They provided our family with food and toys to celebrate the holidays and for that reason, we are so proud and honored to be partnering with The Salvation Army to share a bit of joy with others that might be facing the same fate this Christmas," Joel Smallbone continued.
For King & Country has been active since 2007 and has released four studio albums. The latest one is the Christmas album, "A drummer Boy Christmas," which was released on October 30th. You can listen to "Together" by For King & Country, Hannah Ellis and Jackson Michelson below.
Related posts
You Might Also Be Interested In...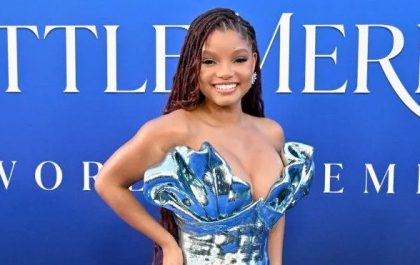 Christian values are incorporated into the "The Little Mermaid"
This week, Disney's 1989 animated classic "The Little Mermaid" made a splash at the box office. It was the fifth biggest Memorial Day weekend opening ever, with Halle Bailey being praised for starring as the titular mermaid, Ariel. The newest live-action version of "The Little…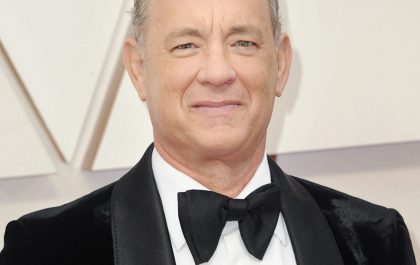 Tom Hanks credits success in life to faith in God
The Hollywood actor Tom Hanks is renowned for being a remarkably humble, down-to-earth guy, and that might be the result of him growing up in a religious setting. As a child, his parents split and remarried, each with their own religious beliefs, so as he…