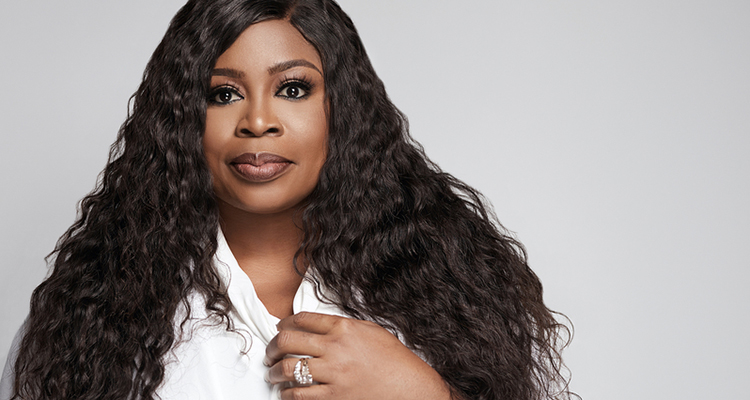 Sinach teases new song in January
Abraham Cuch, 1 year ago
0
3 min

read
1347
The Nigerian gospel singer Sinach recently uploaded a 13-second video to her Twitter account, teasing the release of a new song in January.
The video depicts Sinach surrounded by trees with the text "Coming this January." Along with the video, Sinach wrote: "This January #sinach #newfromsinach #2021 #getready #alreadydone."
Nothing else has been revealed, but the hashtags could lead one to think that the title of the new song would be either "Get Ready" or "Already Done."
The new song will be Sinach's first single in 2021.
Last year, she released "All Things Are Ready," "Always Win" and "Peace in the Storm."
This January #sinach #newfromsinach #2021 #getready #alreadydone pic.twitter.com/JjxvP4flzR

— Sinach (@sinach) January 7, 2021
"Way Maker" still makes impact
2020 became an incredibly successful year for Sinach.
In March, she was rewarded a gold plaque from YouTube for reaching more than 1 million subscribers on the video platform. She made history with this gold plaque, as she was the first Nigerian gospel artist to achieve such an award.
Sinach's success on YouTube is also reflected in her song "Way Maker," which has been played more than 166 million times and became a hit across Africa.
That song led to her breaking another record in the spring of 2020. Sinach topped Billboard's Christian Songwriters chart for 10 consecutive weeks, and she was the first African person to do so.
The Billboard charts account for the online and physical sales, radio play and online streaming of songs released in the United States.
Since the release of "Way Maker," several other Christian artists have covered "Way Maker," and their streams and plays benefit Sinach on the chart because she wrote the song.
Among the contributing artists are Michael W. Smith, Leeland and Maranda Curtis.
Thanks Pastor Chris
In 2020, Sinach also made it to Avance Media's list of the 100 most influential African women for the first time.
The company behind it is based in Ghana and compiles the list from public nominations every year. The influential women are selected from 34 African countries and are considered to be leaders and role models in various fields.
Furthermore, Sinach triumphed at the GMA Dove Awards in October when she took home the award for Song of the Year. Also here, "Way Maker" paved the way.
Sinach took to Twitter to thank her mentor, Pastor Chris, after the victory:
"Thank you to my mentor and life coach Pastor Chris Oyakhilome Sir! And my LoveWorld family! You saw it before anyone else did. My team and staff across the globe always working so hard with me. I love you all! Africa, Nigeria this is for every dreamer! God is more than enough! We will always win in Christ," she wrote.

Sinach started singing a little more than 30 years ago when she worked at and was a choir member in Pastor Chris Oyakhilome's Christ Embassy.
Later, she became a Christ Embassy worship leader and released her first album, "Chapter One" in 2008.
Since then, Sinach has released eight additional albums and won several awards, including two LIMA awards. She has also risen to fame across Africa, in the UK and the US.
Related posts
You Might Also Be Interested In...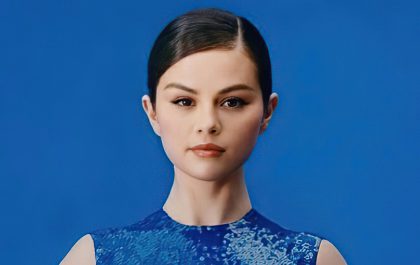 Selena Gomez: "I was ashamed after posing naked for an album cover"
Last week, Selena Gomez confessed to feeling ashamed after shooting naked for the cover of her second solo album. For Christians, a naked human body is a sensitive topic. A desire to look at someone's nudity often qualifies as sinful. Thus, demonstrating nakedness to others…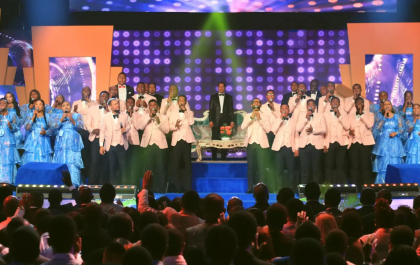 Special Praise Night with Pastor Chris to conclude ICLC 2022
Last Sunday, June the 12th, LoveWorld Crusade Grounds was full of thousands of people for a special Praise Night with Pastor Chris. The concert was the final part of the International Cell Leader's Conference held between the 9th and 12th of June. The main purpose…